Home improvements and renovations can improve your quality of life or increase the value of your home if you are looking to sell. You may have grand ideas, but, as with most things in life, you need a way to pay for them. Which leads us to – how to finance home renovation? For one, you shouldn't go to a lender and hope for the best.
There are multiple options you can choose from depending on what your aim and financial situation is. But you do have options. Finding the best one for you will save you from a lot of stress in the future. And that is what will be covered in this article – the different options you have to finance home improvement.
One Option Is to Save Up
This is possibly not worth mentioning, but if you can save up and use that money to pay for home improvement, it's likely the best option. We understand most people don't have this luxury. But there is one thing that's worth mentioning – if you are looking to make home improvements in order to get a better price when selling, you may not need to invest much.
You can pay for many DIY home improvements out of pocket and they can substantially raise the value of your home. A lot of people believe that increasing the value of their home necessitates large and luxurious upgrades. While these types of improvements do help, there is often a low return on investment.
Particularly if you are taking out a loan to realize those upgrades. Small and medium improvements are often more cost-effective and don't require taking out a loan. But, if DIY home improvements are not an option, here are the different types of loans you can take out to finance home renovation.
Taking Out an Unsecured Home Improvement Loan
One option is to take out a personal home improvement loan offered by banks or credit unions. For these types of loans, you do not use your house as collateral. However, precisely because you are not using your house as collateral, the amount you can borrow is limited compared to other loans.
This type of loan is probably best for small and medium-sized projects, like remodeling a single room. In general, these loans usually have higher interest rates and shorter repayment times, so that doesn't make them ideal for larger projects.
How Do Home Improvement Loans Work?
The amount you can borrow and the interest rates are primarily based on your credit score. Because you are not using your home as collateral, you don't need equity to get the loan. Not needing equity is what sets this loan apart from other types of loans and the main advantage. The lender pays you the money in a lump sum that you repay in regular monthly payments.
If this is the only type of loan you can (or are willing) to take out, make sure you shop around before deciding on a lender. Different banks and credit institutions will offer different terms and rates. And if you have a chance of improving your credit score before you take out this loan, take it.
Tapping Into Your Equity
The more common way to finance home renovations is to take out a home improvement loan where you leverage your home equity. These loans usually have better interest rates and you can borrow larger amounts, making them much better for larger improvement projects than unsecured loans.
Taking Out a Home Equity Loan
A home equity loan functions somewhat similarly to an unsecured home improvement loan, but you are using your home as collateral. The loan is paid in a lump sum that you repay in regular monthly installments. Home equity loans usually have a fixed interest rate and you can borrow more than with unsecured loans.
However, you need to own a certain share of home equity to qualify. Most lenders require you to have at least 15% equity in your home. If you qualify, the terms of the loan will depend on your credit score and income. A home equity loan is often called a second mortgage, because that's what you're essentially getting.
It should also be noted that because you are borrowing against the equity of your home, you could face foreclosure if you fall too far behind on payments. This is not a situation you ever want to be in so you should take out a home equity loan only if you are reasonably sure you can repay it.
Getting a Home Equity Line of Credit
A home equity line of credit (HELOC) is similar to a home equity loan in that you are borrowing against your house and must own sufficient equity to qualify, typically 15% or 20%. But two key factors differentiate HELOC from a home equity loan:
1. HELOC is a revolving line of credit
2. HELOC has variable interest rates
When you get a HELOC, you don't get a lump sum, but get a revolving line of credit with a borrowing limit. You can borrow money as you need and repay it as you can. In essence, it functions like a credit card. And because the interest rates are variable, your monthly payments could increase depending on the market conditions.
Cash-Out Refinance
A cash-out refinance means replacing your original mortgage with a larger loan and new interest rates. The difference between the original mortgage and the loan is money you can use to finance home improvements.
A cash-out refinance can be a good option if you can get lower interest rates and don't have the money to make additional monthly payments, as you need to make with a home equity loan or HELOC. However, you will likely be repaying a cash-out refinance longer than your original loan.
Taking Out a Reverse Mortgage
Another option is to take out a single-purpose reverse mortgage. Reverse mortgages are loans homeowners can take out but for which they don't need to make monthly payments. A reverse mortgage is due when the borrower dies, moves out of the home against which they borrow, or sells it.
However, to qualify for a reverse mortgage you need to be 62 years old or older and usually have at least 50% equity in the home. Reverse mortgages are intended to help out seniors, but they are not available everywhere. This may be the best way to pay for home improvements if you qualify.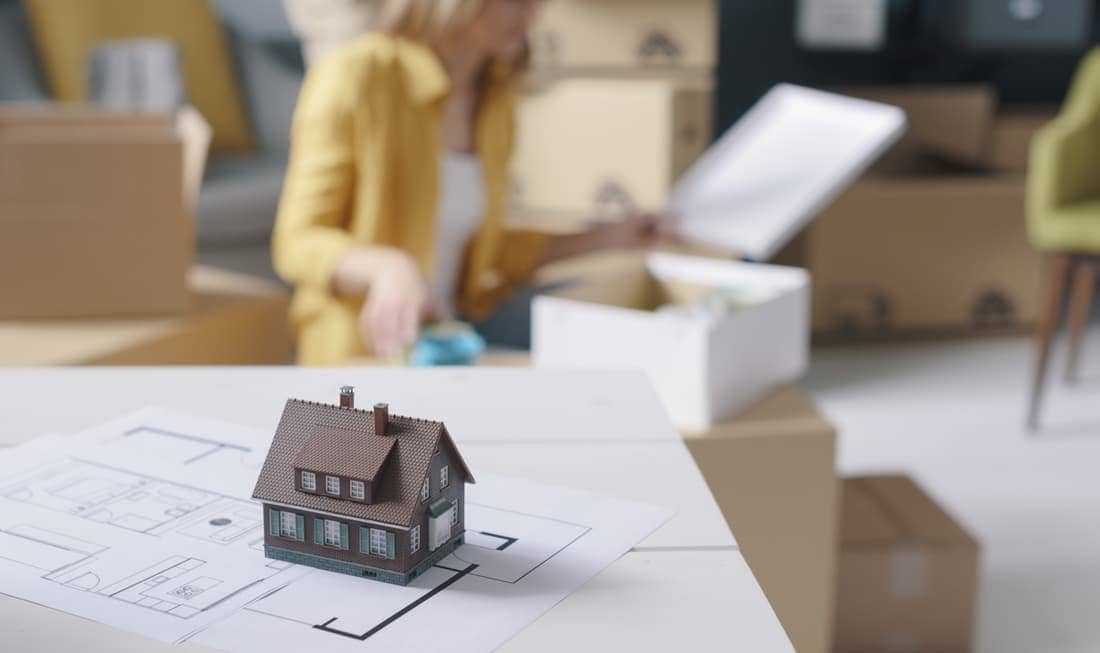 Government Loans for Home Improvements
Besides private lenders, the US Government offers loans that are specifically intended for home improvements. It is usually easier to qualify for a government loan. There are 3 basic types:
Title I Property Improvement Loan
A Title I Property Improvement Loan is a loan from an approved private lender but insured by the Federal Housing Association (FHA) against possible losses. You can borrow up to $25 000 over a 20-year term and the interest rate is negotiated between you and the lender.
However, improvements you make with the money from this loan must substantially improve the liability or utility of the property, so not all home improvements qualify. A benefit of a Title I Property improvement loan is that you need little or no equity to qualify.
Limited FHA 203(k) Mortgage
A 203(k) mortgage is another FHA-insured loan. This loan lets you refinance your original mortgage. You can finance up to $35 000 of your original mortgage to make repairs, improvements, or upgrades to your home. However, the loan limits can vary significantly by location.
VA Cash-Out Refinance Loan
A VA cash-out refinance loan is available to veterans, US army members on active duty, reserves, and National Guard members. A VA cash-out refinance loan functions as a standard cash-out refinance loan, except that it is guaranteed by the Department of Veteran Affairs. The main benefit of VA-cash out is that the interest rates are usually the lowest on the market.
None of the Loan Seem Favourable?
Well, you don't need to make any home improvement if you are looking to sell your house. SleeveUp Homes will buy your home as-is for top dollar. We look for potential and not at the current state of your home, which is why we are willing to offer you the best price.
Plus, you are selling directly to us, so you won't be paying any realtor commission and we'll take care of the closing costs. But there's no reason to make a decision straight away. Request a no-obligation cash offer and see how much you can get before renovation and then calculate the costs. You may find that no improvements is the best option here.