Sell your Hawthorne house for cash with no middlemen involved. There's no reason to search for buyers, hold open houses, or invest in repairs when SleeveUp Homes will buy your home for the highest price possible.
When you sell to us, you don't pay a realtor commission or closing costs. Request a cash offer and see what you can get, then come back to us once you've made a decision!
Sell As-Is in 7 Days:
The condition of your property is not an issue. We will buy your house for top dollar and take care of the necessary repairs in-house after you sell. You can close in 7 days, even if you are selling:
A house in foreclosure
Distressed houses
A house encumbered by debt
An inherited house
We Offer Custom Terms of Sale
The entire SleeveUp Homes process is designed to minimize the stress of selling a house. You want to get the best deal but invest as little time and energy as is reasonable. We fully understand that. Precisely because of this, you decide.
On the Time of the Visit
Give us a call and tell us when you would like us to pay you a visit. Our team will come to do an on-site assessment of your property and answer any questions you may have. We will make you a no-obligation cash offer and it's up to you if and when you wish to accept it.
On the Closing Date
You decide when you'd like to close. You can close in as little as seven days after we make you the offer. If you need more time, you can close when you feel ready. The offer won't change regardless of whether you want to close in a week or a month.
On the Move-Out Date
Many sellers need the cash now but still haven't been able to make other living arrangements. If this is what you're dealing with, tell us and we'll make an agreement that works for you. We can make an arrangement where you continue living in your old house after the closing date.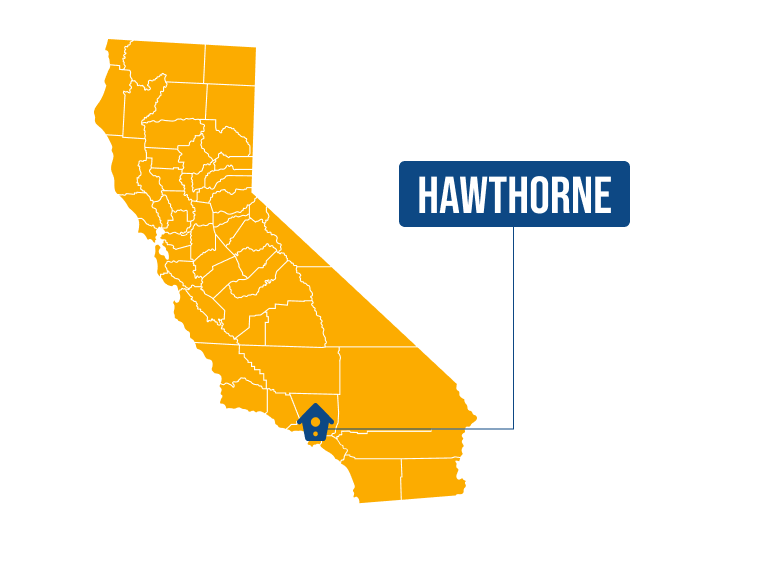 Avoid Realtor Commissions and Closing Costs
There are no middlemen involved in the selling process, so you don't need to pay a realtor commission. And we cover the closing costs. The money you make from selling your Hawthorne house is yours to keep in full.
Request a cash offer - no strings attached - and get $10,000 more regardless of the state your property is in.
HOW IT WORKS
SleeveUp Homes Is a Local California Buyer
We are buyers from Southern California. You are not working with realtors, flippers, or wholesalers, but selling directly to us. This is why the terms of sale are so flexible - the negotiations are only between you and us.
Get a Cash Offer for Your Hawthorne House
Reach out to sell your Hawthorne house. We guarantee you'll get top dollar, but there's no reason to take us at our word when we can prove it easily. Reach out and request a cash offer to see what you'll get. If you think you can do better, there is no pressure to sell – you can freely walk away.
GET CASH OFFER