Need to sell your Camarillo house quickly? You're at the right place. We buy houses in Camarillo, CA and anywhere in Southern California in any condition. And we pay top dollar.
No need to concern yourself with realtors, their commissions, or open house days – you are selling directly to us. Contact us and you can sell your house fast in Camarillo - even in as little as 7 days.

You Don't Need to Make any Investments or Repairs
SleeveUp Homes will buy your home as-is and for cash. You don't have to prepare the property in any way - no repairs, refurbishing, or cleaning.
We buy homes in any condition:
Distressed property
Encumbered property
Under foreclosure
Inherited
You Have a Say in the Sale Terms
The main advantage of selling to SleeveUp Homes compared to going through the traditional process with real estate agents lies in the flexibility we offer. Whether you are moving or looking to sell an inherited or encumbered property, the situation can get stressful. Our flexible terms are designed with you in mind, to help you make the process as easy as possible.
Whether you want to close the deal ASAP or need more time, we can and will accommodate you.
Schedule When We Visit
You choose when we come to assess your property, and the good news is - one visit is all it takes. Once we've had a tour of your Camarillo house, we'll come up with a fair cash offer based on our on-site assessment. We won't charge anything and you'll have all the time you need to consider the offer and get back to us.
Set a Closing Date
If you agree to our cash offer and decide to sell, we can move forward as quickly or as slowly as you want. If you're in a hurry, we can close within a week. On the other hand, if that's too fast for you and you need more time to make other arrangements, we can set any closing date that suits you. You are in the driving seat throughout the process.
Sell Now, Move Out Later
In some cases, you may need the money right away but would prefer to stay in your home for a while longer. No questions asked on our part. Just let us know and we can arrange for you to stay in your home for as long as you need. All terms are open for discussion.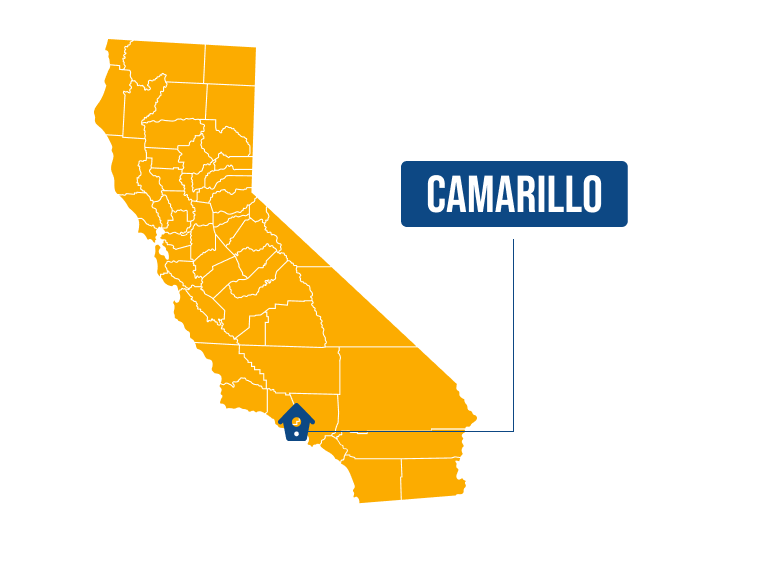 No Agent Commissions or Hidden Costs
The amount of our cash offer is the amount you get - no commissions or hidden costs get deducted. We don't work with middlemen, so we can pass on the savings from their fees to you. This is why we can offer you more cash for your Camarillo house than anyone else. Our process is transparent and once we've paid you, we handle all other expenses, including closings costs.
Contact us today to request a no-obligation cash offer for your home in Camarillo and see the difference for yourself.
HOW IT WORKS
When we buy houses, there are no middlemen in the process - we are direct buyers. That's why we can negotiate on all terms of the sale, offer you top dollar for your Camarillo house, and adapt to your schedule. If you decide to sell your house in Camarillo to us, we can talk about any specific needs you have and find ways to accommodate you, and offer you the best possible terms.
Get a Cash Offer for Your Camarillo House
Use our form to contact us or give us a call, and we'll get back to you with a cash offer as soon as possible. Our team of friendly local home buyers will be more than happy to answer any further questions or concerns regarding our process or your situation.
GET CASH OFFER