Want to get the best price for your house but need to sell quickly? You've come to the right place. SleeveUp Homes buys houses in Ontario, CA as-is and we buy them for the best price possible.
You don't need to think about open houses or dealing with realtors – you sell directly to us. Contact us to see how much you can get and you can sell your home in as little as 7 days.
No Need for Repairs or Remodeling
We pay in cash and you can sell your home as-is. You don't need to invest in making repairs or remodeling, you will get top dollar regardless.
You can sell:
Distressed properties
Properties facing foreclosure
Encumbered properties
Inherited properties
We Buy Houses in Ontario, CA on Your Terms
Moving out and selling a home is a big decision, so our team will do everything possible to help with the transition. You negotiate and direct the terms of the sale and we fulfill them. That means you can sell at your own pace, on your schedule, and under the terms set by you.
Organize a Visit
When you contact us, tell us when it suits you to organize a visit. One of our team members will come to do an on-site inspection on the date you set. Once we take a look at your house, you will get a no-obligation cash offer.
Decide on the Closing Date
If you like the offer and decide to sell your home, the next step is deciding on the closing date. If you are in a rush, you can sell the house in as little as 7 days. If you need to get your affairs in order first, set a later closing date. What works for you, works for us.
You Don't Need to Move Out As Soon As You Close
Not everybody has a new home ready to move into as soon as they sell their old one. We understand you may need the money from the sale right now, but also a few more weeks before you can move out. That's why you can sell your house to us under the condition that you will stay in it for a bit of time – all dates and terms are negotiable.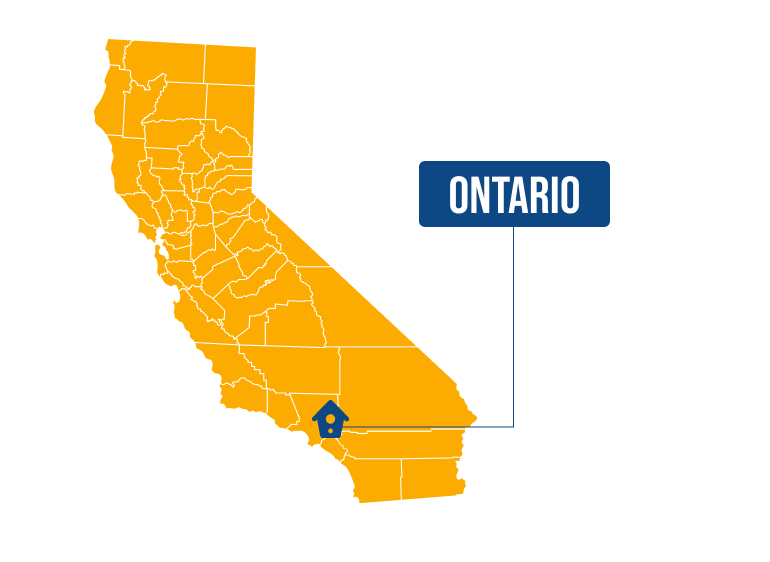 No Commissions, Closing Costs, or Hidden Fees
When you sell to SleeveUp Homes, the sale doesn't go through realtors. The money from the sale goes directly into your wallet because you are not paying realtor commissions and we take care of the closing costs.
Request a cash offer - no strings attached - and get $10,000 more regardless of the state your property is in.
HOW IT WORKS
Sell Your House Fast Directly to Southern California Buyers
We can offer the terms we do because we are not flippers or wholesalers. You are selling directly to Southern California locals and you will be included in the process from start to finish (to the extent you wish to be included).
Request a Cash Offer for Your Ontario, CA House
Request a no-obligation cash offer for your Ontario, CA house. You can contact us any time of day or night and we will answer any question you have and explain the entire selling process. You are selling your house on your own terms.
GET CASH OFFER