You are behind on your mortgage payments. Maybe you missed a payment or two, but now you are starting to get letters from the lender that if you don't bring your account to current, the foreclosure process will begin. You may have even gotten to the point where you are starting to wonder - can you sell a house in foreclosure?
This is scary. No one wants to lose their house. Also, no one wants to be saddled with mounds of debt with no hope of ever paying it back. The bills continue to mount, and you don't see a way beyond giving up your home or declaring bankruptcy.
Remember, there is a light at the end of the tunnel. You do have options and one of those options is selling your home. Yes, even if you are behind on mortgage payments and the lender has started the foreclosure process, you can still sell your home if it's in foreclosure. But selling your home doesn't need to be the first option.
In this article, we will give you the details on selling your home when it is in the foreclosure process. There are plenty of pitfalls and items you need to consider when trying to sell in foreclosure. Also, while selling your home may be your best option, there are other steps you could consider as well, and we will also walk you through those options.
What Is Foreclosure?
In the simplest of terms, a foreclosure is a default on your mortgage payments due to which your lender takes possession of your property and tries to sell it to recover the losses. But missing one payment or even multiple payments does not immediately initiate foreclosure in California.
There is a process, and regardless of where you are in the process, you have options to sell. Your lender may foreclose on you by going through court proceedings (this is called judicial foreclosure) or without them (this is called non-judicial foreclosure).
What method will be used depends on the laws of the state where your property is located - some states allow for only one type of foreclosure, while some allow both. In California, the lender may choose between the judicial or non-judicial method.
What is a Judicial Foreclosure?
A judicial foreclosure is when the lender files a lawsuit, asking for the court to issue an order allowing a foreclosure sale. You will receive a copy of this letter. You need to respond to the order. If you don't respond in writing, the lender will win the case.
You can choose to defend the lawsuit. In this case, the court will review the evidence and determine the winner. If the lender wins, your home will be sold at auction. Even if this occurs, you still have the ability to sell your house before it goes up for auction.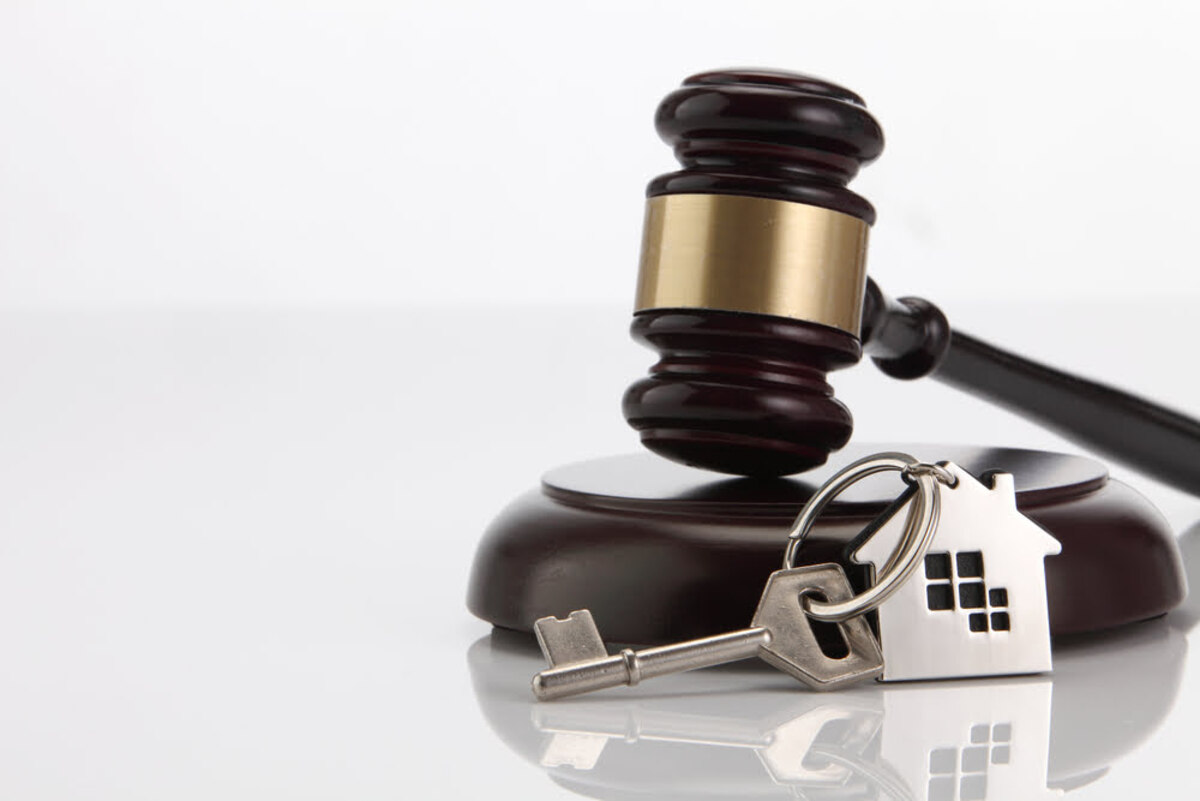 Avoid judicial foreclosure on your California home by working with a home buyer.
What Is a Non-Judicial Foreclosure?
Non-judicial foreclosure means that your lender does not need to initiate court proceedings to force the sale of your house. However, that does not mean that they can sell your property without following a certain process that is governed by law - they just don't need to do it through the courts.
Federal laws regulate non-judicial foreclosure and, in California, homeowners have additional protections based on the California Homeowner Bill of Rights. After completing all of the required steps, the lender can sell the home at a foreclosure sale.
Most lenders in California will opt for this process because it is quicker and cheaper than taking it to court. How do you know if your house is in a non-judicial foreclosure? There are several steps in the process:
Preforeclosure Borrower Outreach Requirements
California law requires the lender to personally try to contact you by phone or in person at least 30 days before recording a notice of default. They are attempting to assess your financial situation and explore other options besides initiating foreclosure.
Notice of Default
The non-judicial process formally begins when the lender records a notice of default at the county's recorder's office. The notice should include information such as the nature of the default and how to rectify it.
Within 10 days, the lender mails a copy of the notice to you. The notice of default gives the borrower 3 months to cure the default.
Notice of Sale
If you don't fix the default, a notice of sale will be recorded. The notice will include the time and place of the sale. The sale date must be at least 20 days after the end of the 3-month notice of default period.
The notice will be posted at the property in a public place. It will also be published once a week for 3 consecutive weeks. It will also be mailed directly to you.
The Foreclosure Sale
The sale must be held between the hours of 9:00 am and 5:00 pm, Monday through Friday. The lender can bid up to the total amount owed on the property including fees and costs. They may bid less, knowing they will potentially take a loss on the amount owed.
If the lender is the highest bidder, the property becomes what is called "Real Estate Owned" (REO). If a 3rd Party is the highest bidder, and the offer is more than you owe, you are entitled to that surplus money.
The big item to remember is that you can still sell your house through the whole foreclosure process up to the moment it goes to auction. Once it goes to auction you lose control of the process.
If you don't leave the house after the foreclosure sale, the new owner can evict you within 3 days of the sale. This is a painful process for you and your family as the local sheriff will arrive at your house to remove you and your property. You will be forced to leave, while your belongings will be taken out of the house onto the front lawn.
Foreclosure Options Besides Selling
Besides selling, there are other options you can take to stop the foreclosure process. Whatever you do, don't try to hide from your lender. They will either find you or start the foreclosure process if you do not communicate with them. Talking to your lender is the first place to start.
Restructure Your Loan or Ask For Forbearance
Many lenders are willing to make loan modifications if you reach out. They may extend the time of the loan, come up with a different payment plan, or even reduce your interest. You need to communicate with them and provide as much information as possible to make your case for restructuring.
Your mortgage lender may find that you qualify for forbearance and can agree to reduce or suspend monthly payments temporarily, which will give you time to sort out any short-term financial problems.
Search for Money
You may have items you can liquidate to help you get your finances back on track. There may be things you can sell. You may have family willing to help by gifting you money or providing a loan. Find new ways to save. Sit down with your family and a financial professional and look for ways to save or restructure your budget. This can be a huge help and taking this step has helped many people from losing their home.
Declare Bankruptcy
This should be a last resort. Declaring bankruptcy will be reported to your credit report and can last up to 7 years. You need to hire a lawyer because the bankruptcy process can be complex. You will also need to enter a government-approved credit counseling program.
Selling Your Home in Foreclosure
Whether you are in pre-foreclosure or have entered the formal process, you can still sell your house prior to the auction. When you sell the property, you are able to take the proceeds and pay the lender everything you owe, including back payments and penalties.
The benefit of selling the house is getting yourself out of the debt burden. You are free and by taking the proceeds and paying off the debt you can rescue your credit. If your house is foreclosed on, you do significant damage to your credit score. The credit damage could prevent you from purchasing a home or even a car for years to come until your credit is repaired.
So, can you sell a house in foreclosure? Yes, but the article shouldn't end here. We should still discuss the best way to sell your house if it is in foreclosure.
Notify Your Lender
If you are thinking of selling, the first thing you need to do is to notify your mortgage lender. Let them know your plans and that you intend to take the proceeds and pay off everything you owe them. Ask the lender to postpone the foreclosure auction until you can find a buyer.
Making this decision before the debt becomes too large will take off some of the financial pressure and allow you more time to get the best price for the property. Make sure you ask the lender how long you have to find a buyer before it goes to a foreclosure auction.
Hiring a Real Estate Agent
If you are thinking of selling your home in foreclosure, hiring a real estate agent may be the first step you consider. A good agent can run an analysis on the home to determine how much you might be able to sell the house for and whether it will be enough to pay off the mortgage.
If you consider using a realtor, there are some factors you must consider. A portion of the sale will be eaten up by their commissions. A realtor may also recommend a short sale when you owe more than the home is worth.
It could take 6-9 months to sell the house with a realtor. You need to determine your time frame. You will also have to be willing to schedule open houses, clean your property, and make repairs to the property as well. Depending on your time frame and financial status these may not be options for you.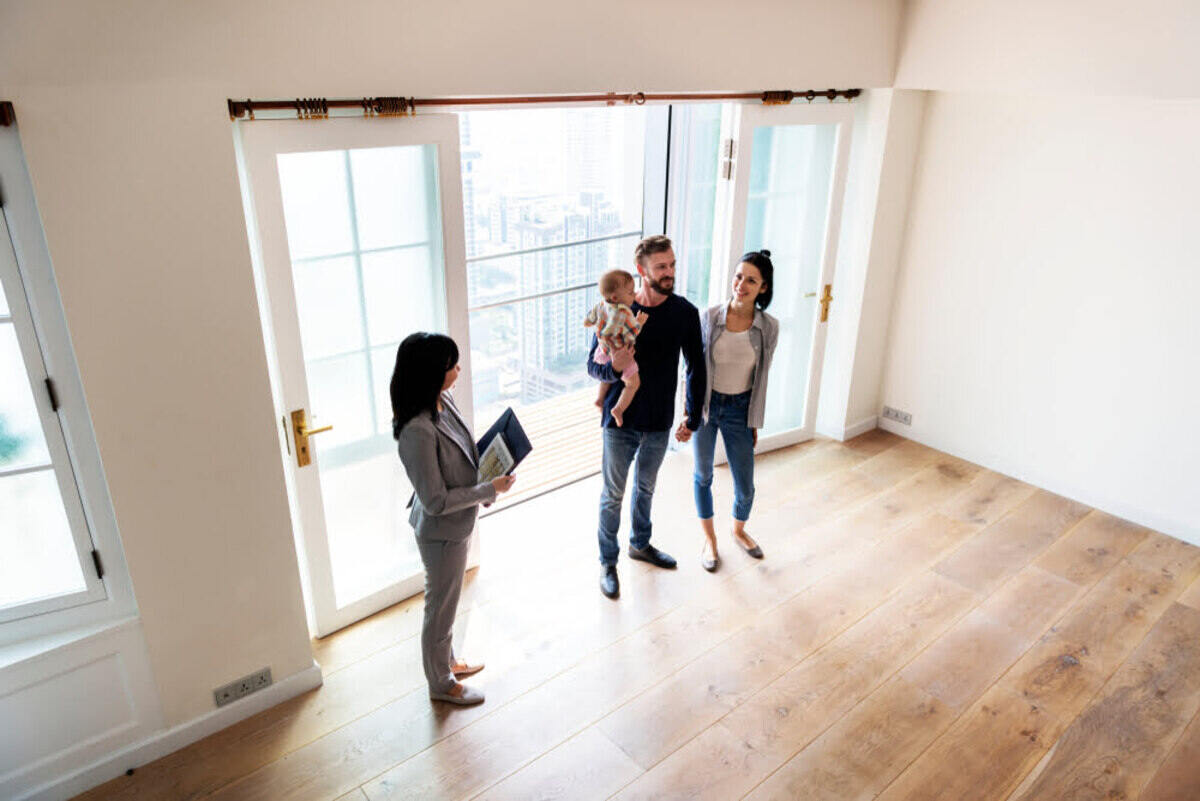 The right California home buyer can save you money on hiring a realtor.
Selling By Yourself
You can sell the home yourself. If you decide to do so, you need to do some research on how much your home is worth. Look at real estate comps to know what other homes in your market are selling for. Understand what kind of repairs will be needed on the property.
You will also need to be able to market the home and find ways to get buyers to look at the home. Selling your house at a lower price than the houses in your market is a great way to get a buyer quickly.
Yes, you will save on commission and could find a better price for your home than with a realtor, but there will be a lot of work on your part. Don't forget time is of the essence when you are in the foreclosure process.
Short Sale
One option you have in foreclosure is a short sale. You may need to do a short sale when you have little or no equity in your house. For example, if your house is currently worth $300,000, but your mortgage is $350,000, you are in a short-sale position.
The term "short" refers to the mortgage payoff the bank is willing to accept because it is less than the mortgage that is owned. For a short sale to be successful there are certain items that must be present.
You must prove financial hardship and demonstrate it in writing to the lender. This includes documentation such as a w-2, expense report, and extenuating circumstances that caused the hardship. If there is a loss of income, it must be long-term and recovery is unlikely.
When you have determined that paying your mortgage is impossible, you can begin the process of listing your home as a short sale. You must get the lender's approval to begin. Most lenders will listen. They do not want to lose money but they also don't want the headache that the foreclosure process can bring.
Short sales will damage your credit similar to a bankruptcy and it could be years before you can buy property again. You will need to recruit a real estate agent and attorney to help with the sale. This will cost money but can help you get closer to your asking price for the home.
You need to be very clear about what you may receive for your home after commissions and fees are taken out of the closing price. You or your realtor must present the bid to your mortgage lender. They may not accept the bid and instead continue the foreclosure process in order to gain more from your home through the auction process.
Research all your options before you turn to a short sale. It is a gamble because you may not get the relief you need and damage your credit in the process.
Selling to a Qualified Buyer or Investor
If you know selling your house is your best option, and you are under time constraints due to the foreclosure process, selling to an investor is your quickest option. Southern California is full of home investors looking to buy property. Finding an investor gives you options, but you need to know what to look for.
First of all, investors and home buyers may have already reached out to you. Once your home goes into pre-foreclosure, your house shows up on list investors continually monitor for potential purchases.
Some of the benefits of selling to an investor:
You will close quickly. Great investors have cash ready to purchase your house, and can often close in about a week. This is a much quicker option than listing yourself or with a realtor.
You avoid commission and fees. A great investor will not charge you any commission. They will take care of the closing costs. This could mean more money in your pocket so you can move on with your life debt-free.
You don't have to market your house. If you have tried to find a buyer yourself, you learn quickly how much work is involved. An investor will purchase directly.
You won't have to schedule open houses. Because you are selling directly, there is no need to schedule time for buyers to come through your house and see if they want to purchase.
You won't need to clean up and make repairs. This holds so many people back from selling while in foreclosure. The debt is a big enough burden without having to deal with the repairs needed on the house. A great investor will take care of the cleanup and repairs.
Quickly Sell Your Property for the Highest Offer
Many people who claim to be home buyers have no experience or don't plan on buying the home at all. They may just be middlemen looking for a deal they can sell to another investor. These real estate wholesalers have pools of buyers that they sell to, and they make money by lowballing homeowners who need to sell their properties.
Make sure to ask questions of any buyer that approaches you. Do they really plan on purchasing it or will they sell the contract to another and make a profit off the difference? Do they know your area? Are they able to make repairs themselves or will they give you a low-ball price because they have to subcontract any work needed?
At SleeveUp Homes, we help people going through the foreclosure process. If you choose to sell, we can make you a cash offer that is higher than what you'll get from any other investor or wholesaler in Southern California.
We buy and rehab homes directly from homeowners, and we perform any repairs required to get a home into sale condition. We cut out the realtors and wholesalers to pay top dollar for your house regardless of the condition. So, can you sell a house in foreclosure? Yes, but don't sell it to someone who will take advantage of your situation.
If you're ready to sell your home for the highest price possible and under flexible terms, contact us today to get a no-obligation cash offer. In case you don't like the offer or still wish to look at other options, you are free to walk away. Our offer will be on the table once you return.