Selling your Pomona house the traditional way is time-consuming and you need to invest money to get it ready for sale, while a good portion of your proceeds goes towards your realtor's commission.
But not if you sell to SleeveUp Homes. We will buy your house as-is for the best price possible, you don't pay any commission, and we take care of the closing costs.
Sell Your Pomona Home in Its Current Condition
You don't need to invest in repairs or remodel your home before you sell. SleeveUp Homes looks for potential, so we will pay you more than wholesalers or flippers. You get paid the full price, even if you sell:
Property in foreclosure
A distressed property
A property encumbered by debt
An inherited property
You Decide on the Terms of Sale
Selling your house is never a breeze, but we will make it as easy as possible. All the terms of sale are negotiable and we will do everything in our power to make it as straightforward as possible. That is why you decide on:
The Time of the Visit
Reach out to us to arrange a convenient time to visit your property. Our team will do an on-site assessment and guide you through the process. We will make you a no-obligation cash offer and you can take your time to think it through.
The Closing Date
Once you've had time to think about the offer, it's time to set a closing date. If time is of the essence, we'll make it happen that you close within a week. If you wish for a later closing date, that's even easier. You decide when you wish to be done and we follow your instructions.
The Move-Out Date
It's up to you when you wish to move out. It's not uncommon for owners to need funds quickly but would prefer to continue living in their old home a little longer. In that case, we can work out an arrangement where you continue living in your old home until you've found a new place to stay.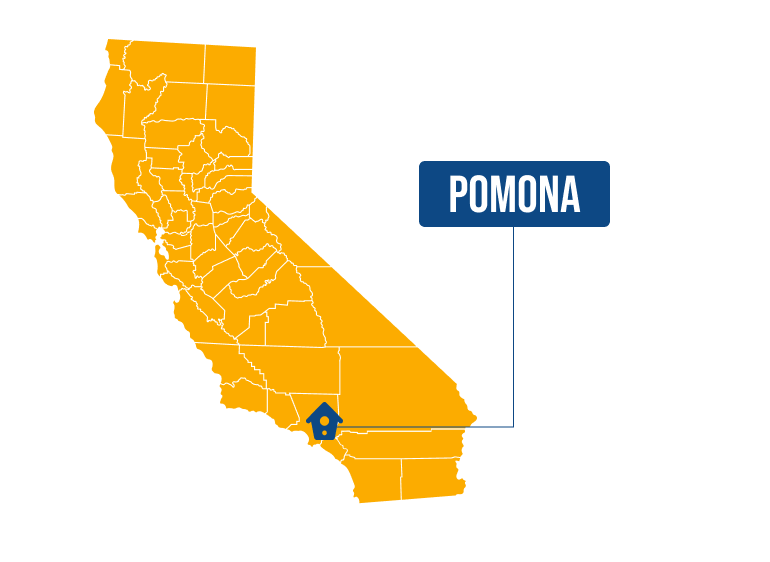 You're Not Selling Through Middlemen
As opposed to the traditional selling process, there are no realtors involved if you sell your house to SleeveUp Homes. That also means you won't be paying any realtor commission. And because we take care of the closing costs, all the money from the sale remains in your wallet.
HOW IT WORKS
You're Selling to Direct Buyers
Because there are no third parties involved in any stage of the process, you can negotiate all terms of sale. We have the cash and you have the house, so there is no reason to wait on anyone to get it done.
Get a Cash Offer for Your Pomona House
Reach out to get a cash offer for your Pomona house. If you contact us today, you can be done in 7 days and get the best price possible. But don't take us at our word – see how much you can get and freely walk away if you believe there's a chance you can do better.
GET CASH OFFER