We buy houses in Oxnard in any state of repair. You don't have to invest time and money into renovating the property. We understand that many buyers out there are interested in just selling their property as quickly as possible, without hassle. If you want to move fast and don't want to invest in the property, let us know. We'll drop by, assess the value of your property as-is, and give you a no-obligation cash offer immediately. Hear us out.
Sell Your House in Oxnard, CA As-Is
The cash offer we make you is the full price you're going to get for selling your house as-is, no strings attached. We won't expect you to make any repairs or investments yourself. We'll do that as part of our community revitalization efforts while giving you top dollar for your property as soon as you need it. You can rest easy knowing you won't have to invest a single dollar into the house you're trying to sell.
You're in Control the Whole Time
What you say goes. You decide when we get to see the property and if this is a deal worth closing. If it's flexibility and speed you require, selling your house to SleeveUp Homes is the perfect solution for you.
Schedule a Visit to Your Oxnard House
Schedule a meeting with one of SleeveUp Homes' team members when you please. You'll get a no-obligation cash offer from our representative after they've assessed the value of your property. You'll hear our offer right then and there, but you don't have to give us an answer immediately. You can take our offer and think it over.
Set a Closing Date
Once you are ready to accept our offer, all that's left is for you to give us a closing date. Since flexibility is of utmost importance to us, we leave it up to you to set a closing date that suits you. If you're in a terrible hurry and every minute matters, we can close the deal in less than a week. You'll also get $10,000 before the closing date if you decide to sell to us.
You Don't Have to Move Out Right After the Sale
Move out immediately after the deal is closed and you have the money or stay in your house for a little while if you're not ready to move just yet. We won't rush you. Just let us know how long you plan on staying, and we'll work with you to provide you with a flexible solution. You'll have the top dollar we're paying, so you'll be able to move to wherever you want.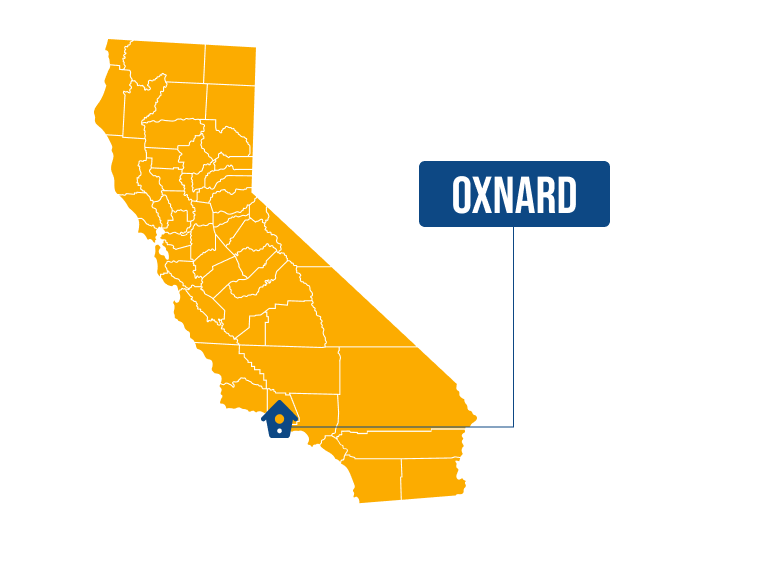 No Closing Costss
There are no hidden costs or any kinds of closing costs when selling your house to SleeveUp Homes. Likewise, there are no commissions involved, which means that you get to keep the full price of your home. Schedule a visit so that we can give you a no-obligation cash offer right now.
HOW IT WORKS
We Are Direct Buyers
There are no real estate agents or wholesalers involved. We buy houses in Oxnard directly from you and the money you'll get for your house comes directly from us. There are no other parties involved in the process.
Get a Cash Offer for Your Oxnard House
Have we answered - how can I sell my house fast in Oxnard? Call us to get a no-obligation cash offer for your house today. We are the most flexible direct home buyers you'll ever need. Let's schedule that initial first visit to your property so that we can assess its value and give you the top-dollar offer that you're hoping to get.
GET CASH OFFER