Are you looking to sell your Anaheim house fast? At SleeveUp Homes, we buy houses in all conditions. No need for repairs, investments, or open house days. Reach out to us and we can close the deal in as little as 7 days.
SleeveUp Homes buy property in any state:
Encumbered property
Distressed houses
Inherited property
SleeveUp Homes offer Flexible Terms
Want to sell your house in Anaheim fast and under flexible terms? You're at the right place.
We understand how important it is to have flexibility when relocating. There is a lot on your mind, so we want to help you make the transition as easy as possible. We will do our best to adapt to your schedule, so you have full control over the process.
You Schedule the Time when We Visit the Property
We can come to see your Anaheim house whenever it suits you. Once we make an on-site assessment, we'll give you a no-obligation cash offer and answer any and all your questions.
You Set the Closing Date
Just because we can close in a week or less doesn't mean we need to. If you agree to our cash offer for your Anaheim home, we can set a closing date whenever works best for you. No time pressure whatsoever.
You Choose When You Move Out
Need the cash right away but don't want to move out immediately? No problem - we can come up with an arrangement to accommodate you.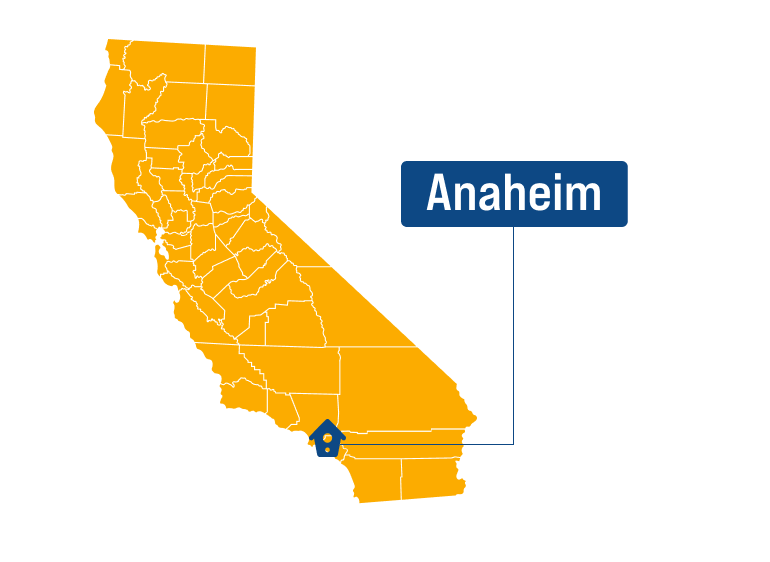 No Agent Fees or Closing Costs
Without any additional expenses on your part, you end up keeping the full amount of the cash offer. Instead of paying agent fees, closing costs, and other hidden expenses, we pass on the savings to you.
Since we don't work with realtors, investors, or wholesalers, we can beat any offer you could get from traditional home buyers and get you top dollar for your home.
Request a cash offer - no strings attached - and get $10,000 more regardless of the state your property is in.
HOW IT WORKS
We Are Direct Local Home Buyers
At SleeveUp Homes, we buy the property directly from you. No dealing with real estate agents, open house days, or commissions. As soon as we evaluate your Anaheim house, we'll provide you with a fair cash offer and we can begin talks regarding the terms and dates.
Our streamlined process puts you in control so we can move forward at the pace that suits you. Sell your house in Anaheim through a simple three-step process and get top dollar for your property!
Get a Cash Offer for Your Anaheim Home
Reach out to us today to get a no-obligation cash offer for your Anaheim house! All terms are open for discussion and our team will happily answer any questions you may have.
GET CASH OFFER