Do you know what your house could be worth but don't have the time or money to invest in repairs and preparing it for sale? You've come to the right place. You can sell your house in Lancaster to SleeveUp Homes for top dollar because we look for potential and not at the current state.
And because we are direct cash home buyers, you will not be paying a realtor commission and we will take care of the closing costs. Get a cash offer and close within the week!
Sell As-Is and Close in a Week
You can sell your house as-is, still get top dollar, and close in as little as 7 days. SleeveUp Homes will buy any type of property in Southern California, including:
A house encumbered by debt
Property in foreclosure
An inherited house
A distressed property
Rental Properties
A Straightforward and Flexible Sales Process
The entire SleeveUp Homes process is designed to be as straightforward and flexible as possible. Property owners are included in each step of the process and will know what's happening and why. In addition, you get to decide on:
When We Visit
We need to pay your property a visit and do an on-site assessment. Tell us when to come and we will set the date. Our staff will answer any of your questions and make you a cash offer that you are free to refuse or put on hold while you consider your option. We guarantee you will get a fair price for your home, regardless of the condition.
When to Close
You have the option to close in as little as 7 days in most cases or you can close at a later date that suits you. If you accept our cash offer, you are the one who chooses the closing date and we can even offer you $10,000 in advance if you need to cover some expenses.
When to Move Out
We pay cash for homes so you can close quickly, but that doesn't mean you need to move out as soon as the sale is complete. We understand that finding a new place and moving is stressful and will do our best to minimize it. Tell us when you would like to move out and we will find an arrangement that works for both parties.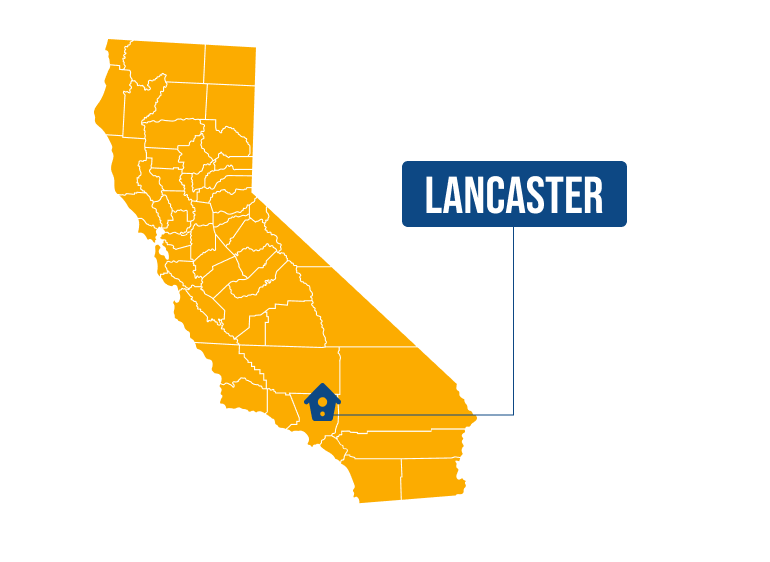 No Closing Costs, Hidden Fees, or Real Estate Agent Commission
SleeveUp Homes will take care of the closing costs and you will not have to pay any additional fees. And because you are not selling through realtors, you will not have to pay realtor commissions. In short, the profits from the sale go straight into your wallet.
Request a no-obligation, fair cash offer and get $10,000 more regardless of the state your property is in.
HOW IT WORKS
Sell to Local Buyers
SleeveUp Homes is a real estate investor from Southern California. We buy houses in Lancaster, CA directly from you, so you will always be able to reach us. Precisely because we are not flippers or wholesalers but direct buyers, the terms of sale are negotiable and we can always find a deal that works.
Get a Cash Offer
You don't need to pay for costly repairs, deal with real estate agents, pay realtor fees, or hold open houses to get a fair cash price. Contact us to request an offer for your Lancaster, CA property. If our offer meets your expectations, you can sell your house in Lancaster within the week. If you would like more time to consider, you are free to walk away and give us a call once you make up your mind.
GET CASH OFFER