You can sell your house in 7 days in its current condition and still get top dollar. SleeveUp Homes looks at what your house could be, not what its state is right now. You don't need to invest in repairs, suffer open houses, or deal with agents.
Because you are selling the property directly to us, not one cent of your earnings goes towards realtor commissions. Contact us to get a no-obligation cash offer and see how much your house is truly worth.
No Need for Repairs
Get the best price for your home without investing a single dollar. SleeveUp Homes will buy your house as-is and perform any necessary repairs afterward. We will buy your property for top dollar, even it's:
In foreclosure
A distressed property
Encumbered by debt
Inherited
The Selling Process Is Guided By You
You tell us the terms under which you wish to sell and we'll make it happen. Selling a home is often unnecessarily burdensome and taxing, which is why our process is designed to be flexible and have you in the driver's seat.
Schedule the Visit
Tell us when you would like us to give you a visit to do an on-site inspection of your La Verne property. We'll make you a cash offer - you are free to take as much time as you need to think it over or even to refuse at no cost.
Schedule the Closing Date
If you find our offer suitable, it's time to arrange a closing date. In case you are in a rush to sell, you'll be able to close in as little as 7 days in most cases. If you need more time to get your affairs in order, we'll happily wait until you are ready.
Schedule the Move-Out Date
You don't need to move out even after you sell your house. We understand it takes time to make living arrangements, so you can continue living in your old house even after we've closed the deal. Communicate your needs and we'll do our best to meet you where you are.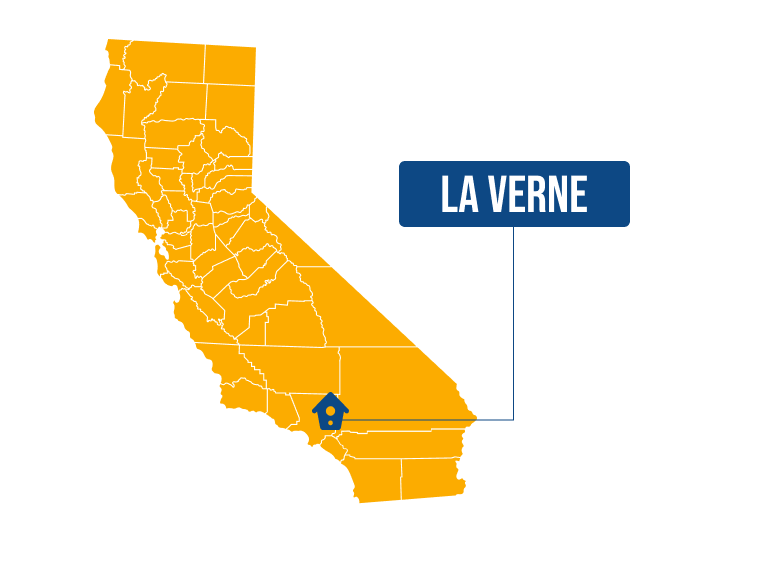 No Closing Costs, No Commission
You are selling your La Verne house directly to SleeveUp Homes, so no intermediaries are involved. And because there are no middlemen, you won't be paying any realtor commission and we'll take care of the closing costs.
HOW IT WORKS
SleeveUp Homes Is a Direct Buyer
SleeveUp Homes is a local Southern California company. All communication is only between you and us. This is why all the terms of sale are negotiable and we can let you guide the entire selling process.
Request a Cash Offer for Your La Verne Property
Contact us today to get a no-obligation cash offer for your La Verne home. You are free to refuse or take your time, but we guarantee we'll go above any other offers you've received.
GET CASH OFFER