Major repairs like water damage or foundation issues are costly. Even smaller repairs take time and can strain your budget. And when you calculate the resources you invested, selling your house becomes much less cost-effective. So why not sell your house without investing in repairs?
We will buy your house for cash in Santa Clarita and restore it ourselves. SleeveUp Homes looks for potential and not at the current state, so we will always make you a fair cash offer - more than other real estate investors.
And because we are direct cash buyers, you will not be dealing with realtors nor need to pay the accompanying real estate commissions. On top of that, we'll take care of the closing costs, leaving more money in your wallet. But there's more - if you're in a hurry, you can close in as little as 7 days!
We'll Buy Your Property in the State It's In
Not everyone is able to get an older house ready for sale. The good thing is - you don't need to! SleeveUp Homes will buy your property as-is and give you the best price possible. You can sell your house, regardless if it is:
Encumbered by debt
In foreclosure
Inherited
A distressed property
Rental property
We Offer Negotiable Terms of Sale
We try to be as direct and straightforward as possible when buying your house. That is why we offer negotiable terms and let you guide the sales process. Call us to learn how it works in detail, but in short, here are the 3 main steps:
Arrange a Visit
One of our team members needs to visit your property to do an on-site inspection. You decide on the date and we'll pay you a visit. After the on-site inspection, you'll get a cash offer for your Santa Clarita home that you are free to refuse or put on hold while you consider your options.
Determine a Closing Date
If you decide to accept our offer, it's up to you to set the closing date. Many people need to sell quickly and you can close in as little as 7 days in most cases. If you need time to get your affairs in order, set a later closing date - we're more than happy to wait.
Tell Us When You Wish to Move Out
You don't have to move out on the same day you close. We'll work with you to find an arrangement that lets you stay in your old house even after the sale is finished. Communicate and tell us how much time you need, and that's what we'll work around.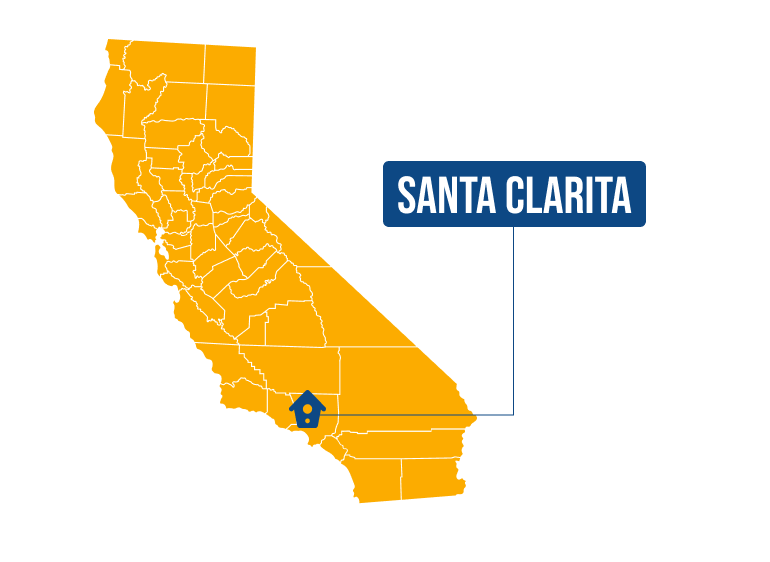 No Commissions or Hidden Cost
You get to keep all the proceeds if you sell your house in Santa Clarita to SleeveUp Homes. You won't be paying a realtor commission and we will take care of the closing costs. The money you make from the sale is money in your wallet.
Request a cash offer - no strings attached - and get $10,000 more regardless of the state your property is in.
HOW IT WORKS
We Buy Houses in Santa Clarita Directly from the Owners
You are not selling through real estate agents when you decide to sell to us. We buy houses in Santa Clarita directly from the property owners and you will be included in the entire process from start to finish. Precisely because we are direct cash home buyers, you will always be able to reach us and negotiate all terms of sale.
Get a Cash Offer for Your Santa Clarita Home
Instead of going through the traditional sale process and wasting time and money, sell your house fast in Santa Clarita to us for a fair cash price! SleeveUp Homes is a local Southern California company - you can easily reach us and can get a cash offer by giving us a call or filling out the online form. We will get back to you as soon as possible to provide you with a no-obligation cash offer.
GET CASH OFFER