You don't need to worry about preparing your house for sale or holding open houses. We will purchase your Claremont house as-is. Besides not paying for repairs, there will be no middlemen involved because SleeveUp Homes is the end buyer.
When you sell to us, there is no realtor commission or closing costs. And you can close in as little as 7 days if you contact us today!
We Buy As-Is
You could end up investing a lot of money to get your home ready for sale. But not if you sell to SleeveUp Homes. We will buy your property in the condition it's in and do any necessary repairs ourselves. SleeveUp Homes buys:
Properties in foreclosure
Distressed properties
Properties encumbered by debt
Inherited properties
You Are in Command of the Selling Process
You decide how you will sell and negotiate all terms of sale. Selling a house is one of the most taxing events in life, which is why our process is designed to be as clear and straightforward as possible. The 3 basic steps are:
Arranging a Visit
We need to pay your property a visit to do an on-site assessment. Contact us and tell us a time that works for you. We'll come over and have a look at your property, make you a no-obligation cash offer, and answer any questions you may have.
Setting a Closing Date
If you find that you like our offer, it's time to set a closing date. You can close within the week or at a later date, whichever suits you best. Our offer will remain unchanged and we will work as fast or as slow as you need us to.
Setting the Move-Out Date
You won't have to move out even after you close. We understand how difficult it can be to set up a new living arrangement and get your affairs in order. Tell us when you would like to move out and we'll try to make it happen.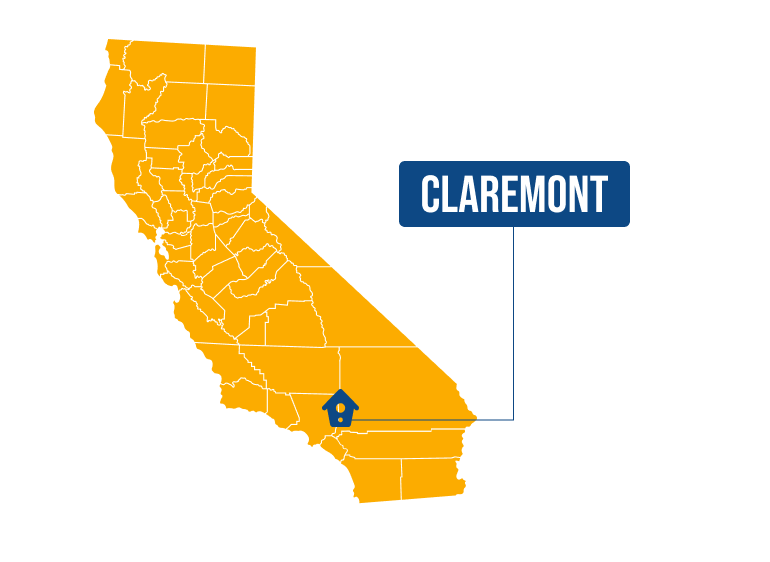 No Agent Commissions, No Closing Costs
You get to keep all the money from the sale. It's on us to cover the closing costs and because no middlemen are involved, you won't pay a dime in agent commissions.
HOW IT WORKS
Sell to Local End Buyers
SleeveUp Homes is not an out-of-state company that buys houses in bulk. We are local Southern California investors, which allows us to have such flexible terms of sale. All negotiation is happening between you and us, with nobody else involved.
Request a Cash Offer for Your Claremont House
Fill out the form or give us a call to request a no-obligation cash offer for your Claremont house and see how much you can get, no strings attached. We will get right back to you to arrange a visit!
GET CASH OFFER