A rehab loan is a home improvement loan you can use to buy a house that needs some fixing. These types of loans allow buyers to borrow enough money to buy a property and cover the renovation costs and repair expenses a fixer-upper home may need. Similar to personal loans, they offer prospective buyers a unique opportunity to acquire homes in neighborhoods that would typically be beyond their financial reach.
This is because properties in these areas, which require minimal renovation, are rarely available on the market. Consequently, these loans enable individuals to invest in and transform properties that may require some work, ultimately allowing them to establish a foothold in these desirable neighborhoods.
In this article, we explore rehab loans, how they work, the process of applying, and their advantages and disadvantages to help you decide whether this financing option is right for you.
What Is a Rehab Loan?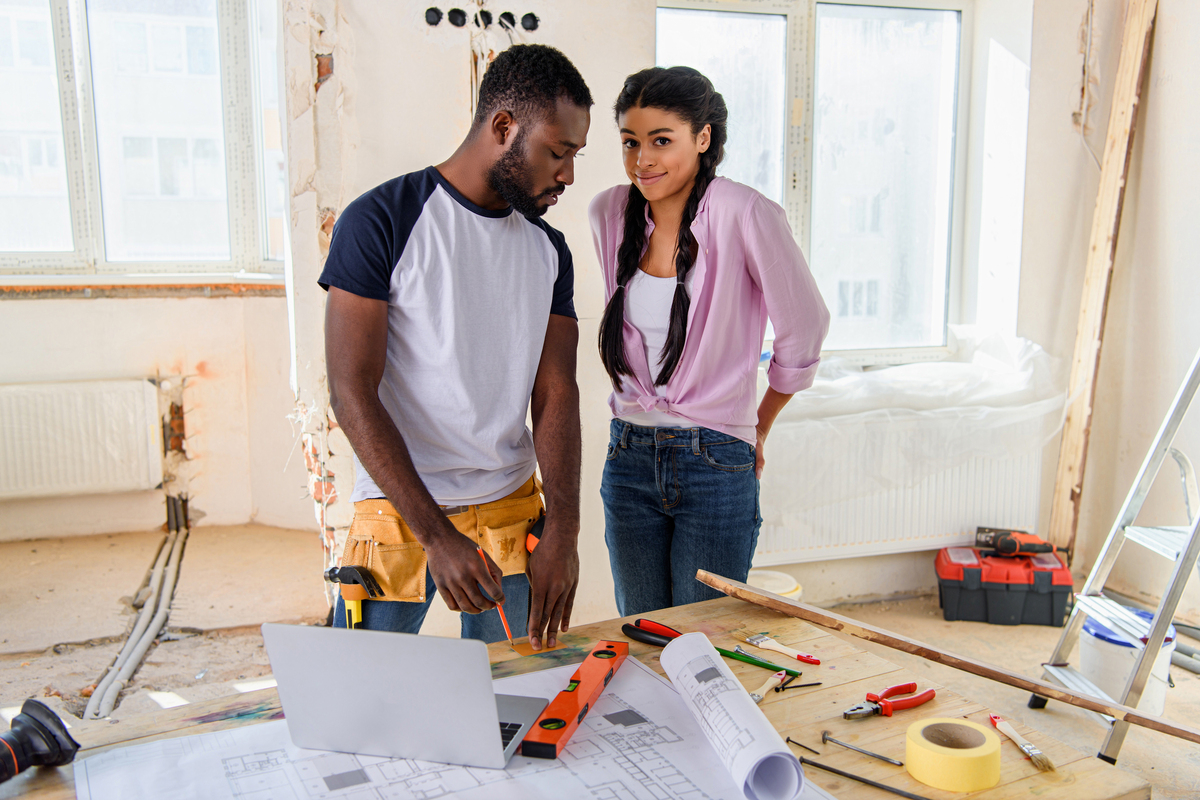 Also known as the FHA 203k loan and FHA construction loan, a rehab loan is a government-backed loan that allows you to finance both the property itself and needed repairs and renovations (with a single loan). A 203k rehab loan tackles a common issue people face when purchasing a fixer-upper house – lenders often don't approve loans for properties that require major repairs.
However, 203k lenders track and verify repairs when using a rehab loan and are willing to approve loans on houses they wouldn't otherwise consider. Even so, for a lender to approve financing, the property must meet some safety and livability standards determined primarily by the FHA home appraisal. And if the property is too rundown, you won't be able to use a rehab loan.
A 203k rehab loan program can be an excellent, affordable financing solution for buyers on a tighter budget who want to purchase an older house and fix it instead of buying a more expensive home ready for immediate use. However, even buying a fixer-upper home can involve some hidden costs.
How Does a Rehab Loan Program Work?
In essence, rehab loans are a type of loan that provides a strategic avenue for turning fixer-uppers into dream homes, making it possible to breathe new life into real estate situated in locations that might otherwise be financially out of reach. The process for obtaining a rehab loan is similar to that of traditional loans, such as the home-buying type of loan, with some differences.
First, you need to apply for a loan with a FHA-approved lender and get approved for it. Then, you need to choose a contractor and get bids (estimates for the cost of renovations and repairs). After that, you must close the loan and complete the repairs. Once you've done that, you're free to move in.
Here's a step-by-step breakdown of how the rehab loan process works:
1. Loan Application with an FHA-Approved Lender:
Your journey begins by applying for a rehab loan through a lender approved by the Federal Housing Administration (FHA). These loans are subject to specific loan limits, which dictate the maximum amount you can borrow in a single loan.
2. Approval Process:
Once your application is submitted, it undergoes the standard loan approval process. This involves a thorough evaluation of your financial situation, credit scores, the proposed project's feasibility, and any other additional requirements.
3. Contractor Selection and Bids:
With your loan approved, you'll need to choose a qualified contractor to handle the renovations and repairs. This phase is pivotal, as it sets the foundation for the entire project.
The contractor will provide bids, which are essentially detailed estimates outlining the anticipated renovation and repair costs. These bids help determine the budget constraints within the scope of a single loan.
4. Closing the Loan:
Once you've selected a contractor and obtained bids, you'll proceed to the closing phase of the loan process. This entails finalizing the financial aspects and paperwork associated with the loan, which is a critical step in securing the necessary funding.
5. Execution of Renovations and Repairs:
With the loan officially closed, you can now commence the crucial phase of executing the planned renovations and repairs. During this stage, it's essential to adhere to the agreed-upon budget and timeline for renovation project completion.
6. Move-In Ready:
Upon successfully completing the repairs and improvement projects, the property will be transformed into a habitable, move-in-ready home. This unique approach allows buyers to revitalize properties in need of attention, thereby enabling them to establish residences in areas they might have previously considered unattainable due to the scarcity of move-in-ready homes.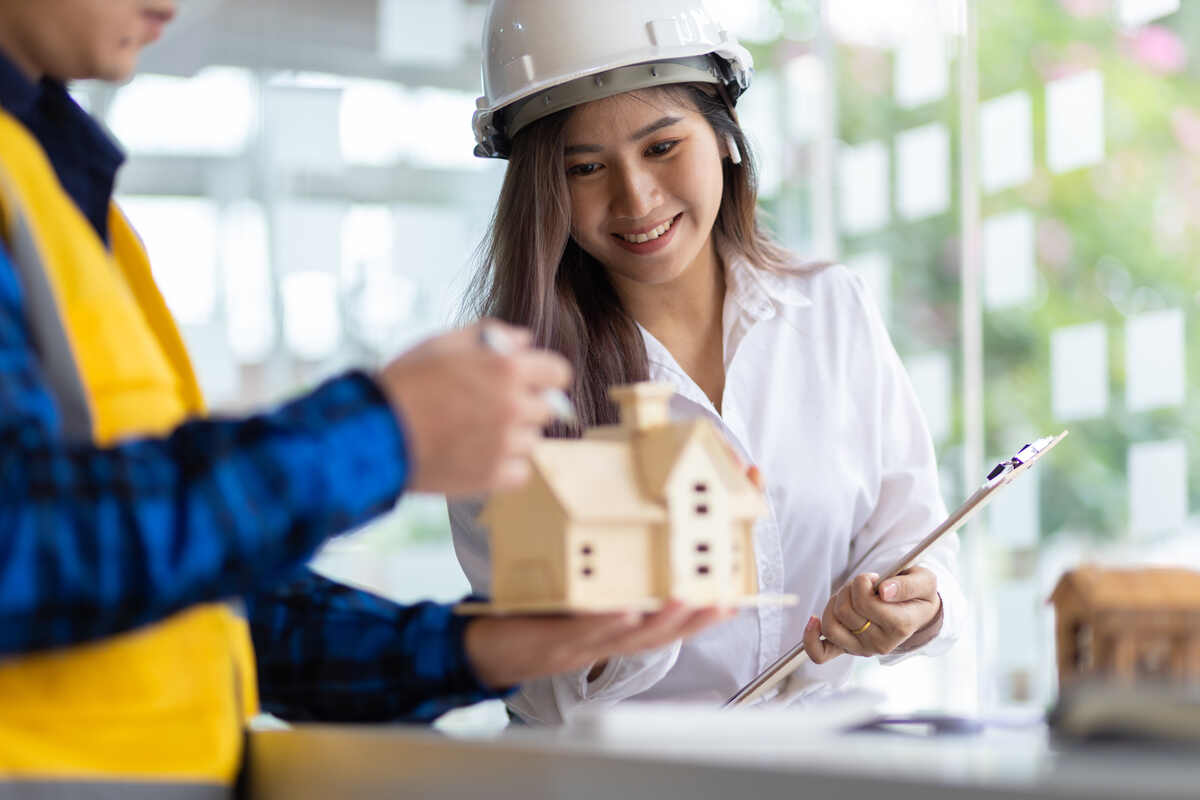 Rehab Loan Eligibility: How to Get a Rehab Loan?
To qualify for a rehab loan, you must meet specific loan requirements outlined by the U.S. Department of Housing and Urban Development (HUD). These requirements are in place to ensure that borrowers are financially prepared and able to successfully complete their renovation projects while maintaining the financial stability of their home investment.
Some of the key criteria include:
Owner-Occupancy: FHA 203(k) loans are reserved for owner-occupants, meaning you must intend to live in the property yourself. This loan is not available for real estate investors or speculators.
Creditworthiness: Borrowers are typically required to have a credit score that meets or exceeds credit score requirements at a certain threshold. A strong credit history demonstrates your ability to manage debt responsibly.
Debt-to-Income Ratio (DTI): Your DTI ratio is an important factor in determining your eligibility. It assesses your ability to manage monthly payments by comparing your income to your existing debts. HUD sets specific limits on DTI ratios for FHA 203(k) loan payment requirements.
Property Eligibility: The property you intend to purchase and renovate must meet certain standards outlined by HUD during onsite inspections. This includes requirements related to the property's condition and livability, ensuring adequate security and safety.
Work Scope and Costs: Detailed plans and cost estimates for the renovation work are essential. The U.S. Department of Housing and Urban Development (HUD) will review these to ensure they are reasonable and necessary for the property's improvement.
Licensed Contractors: You must hire licensed, qualified contractors to carry out the renovation work. This ensures that the work is done professionally and to code.
Loan Limits: Maximum loan limits for FHA 203(k) loans vary by location andrestrict the total amount you can borrow through the program.
Rehab Mortgage Insurance: FHA 203(k) borrowers are required to purchase mortgage insurance to protect the lender in case of default. This insurance is divided into upfront and ongoing mortgage insurance premiums (MIPS): an initial upfront MIP and a recurring annual MIP, which includes monthly payments.
Meeting these specific requirements is essential to secure this type of government-backed loan, and it's crucial to work closely with a reputable lender and HUD-approved consultants to navigate the process successfully. By adhering to these criteria, borrowers can access the necessary funding to transform distressed properties into their dream homes.
Repairs You Can Do with a Rehab Loan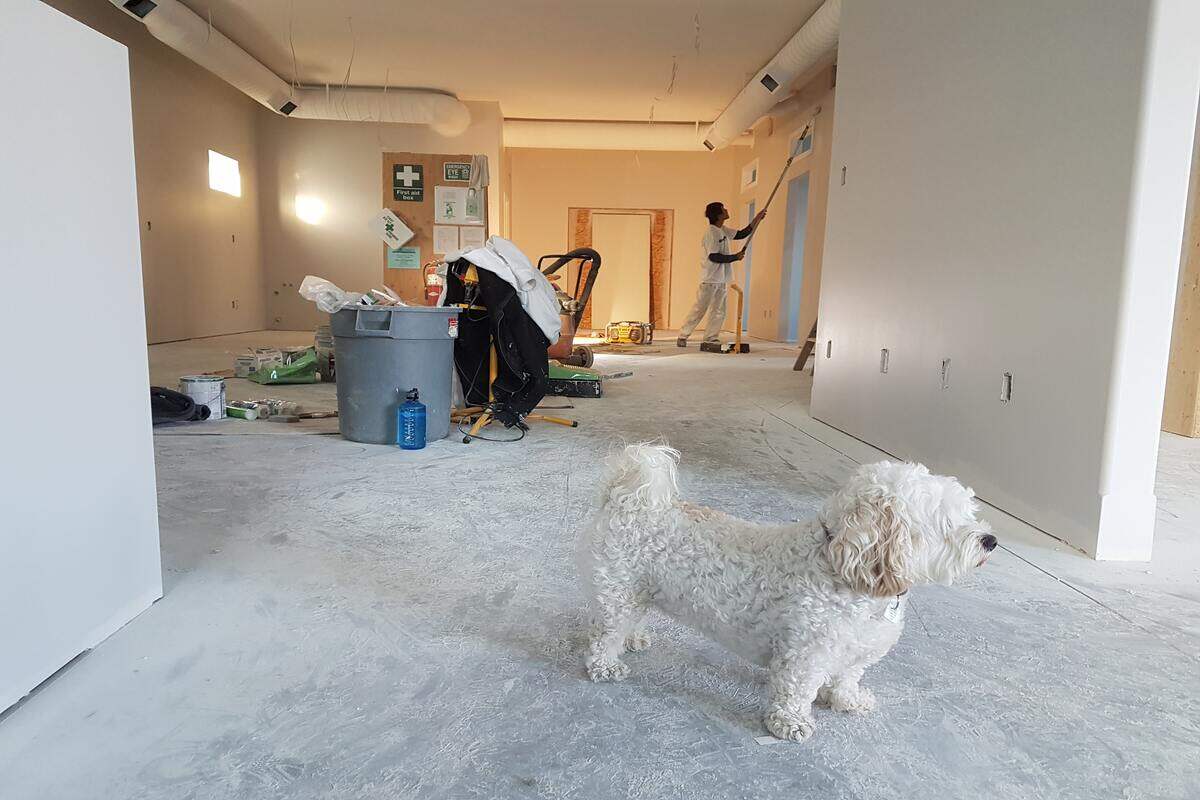 There are two types of FHA 203k loans, and the types of repairs and extent of the repair work will depend on the loan type you choose.
1. Limited 203k Rehab Loan
Formerly known as the Streamline 203k, the Limited 203k loan allows you to do most cosmetic upgrades and repair work, such as bathrooms and kitchens. The stated loan limit is $35,000, but an FHA 203k loan requires a contingency equal to 15% of the total bids.
This contingency is a "just in case" fund to cover project costs exceeded by your contractor (cost overruns), and if it isn't used, it's credited back to you. This means that your actual maximum loan expenses would be approximately $31,000.
With the Limited 203k loan, most non-luxury, non-structural items are allowed, including:
Bathroom and kitchen remodels
HVAC replacements and upgrades
Appliance replacement
Flooring and carpet
Painting
Roofing replacement
Energy-efficient home improvements
Septic system improvements
Repairing health and safety issues, etc.
However, you can't do any structural repairs during the renovation process, like adding more rooms, moving load-bearing walls, or changing the house's footprint. Although this common renovation loan hinders extensive repairs and allows only minor improvements and non-structural repairs, many buyers choose this limited loan type because more lenders offer it than the standard rehab loan, and the process is more streamlined than the standard option.
2. Standard 203k Rehab Loan
With the standard loan option, minor repairs and cosmetic improvements are the tip of the iceberg – you can do almost anything you want to the property except add luxury amenities or non-permanent changes. This includes:
Converting a single-family home into a 2-, 3-, or 4-unit house and vice versa
Structural changes
Energy-efficient upgrades/energy conservation improvements
Connecting to public water or sewer
Accessibility upgrades
Major landscape projects
Moving the home to another site, etc.
Things You Can't Do with FHA Rehab Loans
Although FHA rehab loan guidelines allow a lot more, some things are unacceptable, such as minor landscaping, projects that take longer than six months, or adding a luxury amenity and other creative options like a swimming pool, tennis court, or barbecue area.
Using a Rehab Loan for Refinancing
While people typically use a rehab loan when buying a house, it can also be used for refinancing. You can tap into the refinance option. However, to do so, you must have at least $5,000 in improvements.
The lender will arrange for an appraisal that indicates the present home value in its current condition and the anticipated increased value following the improvements. Your maximum refinance loan amount is subject to FHA loan limits on loan amounts and the lowest of the following calculations:
The as-is value plus rehab expenses
The existing debt before rehab plus the assessed cost of allowable closing costs and the cost of improvements
110% of the post-improved value multiplied by 97.75%.
The lender must use the acquisition cost plus the documented rehabilitation costs for your maximum loan amount if you've owned the property for less than a year. Moreover, you don't need an existing FHA loan to use an FHA rehab loan for refinancing.
What Are the Benefits of a 203k Rehab Loan?
FHA rehab loans have many benefits. Here are some of the advantages of getting this type of loan:
Return on investment: A fixer-upper home can accumulate a significant return on investment (ROI) as its value increases from repairs and renovations.
Customizing your home: A limited rehab loan funds non-structural, value-adding changes to personalize the house, including flooring, paint colors, cabinetry, countertops, etc.
Fairly lenient qualifications: FHA 203k loans include fairly lenient requirements regarding credit scores and histories, DTI ratios, and loan limits.
Small down payment: With only 3.5% of the selling price down at closing, 203k loan down payments are considerably lower than conventional renovation loans.
What Are the Drawbacks of a 203k Rehab Loan?
While rehab loans have many advantages, there are also several potential drawbacks to consider, such as:
A limited number of units in the home: FHA rehab mortgages allow buyers to buy multi-family houses and mixed-use properties, but they can't exceed more than four units. These types of properties may be rejected, so in that case, this would not be the right financing solution.
Not all upgrades are covered: All repairs and renovations must be outlined and itemized before approval. It's a good idea to check the specific cost of repairs and coverage items with an FHA-approved consultant or loan service provider, too, to see if they cover complete renovations.
Not great for those who need a move-in-ready home: Buyers who don't want to have to make any major changes to their new home, even non-structural repairs, and would prefer a turnkey house would benefit more from other types of loans.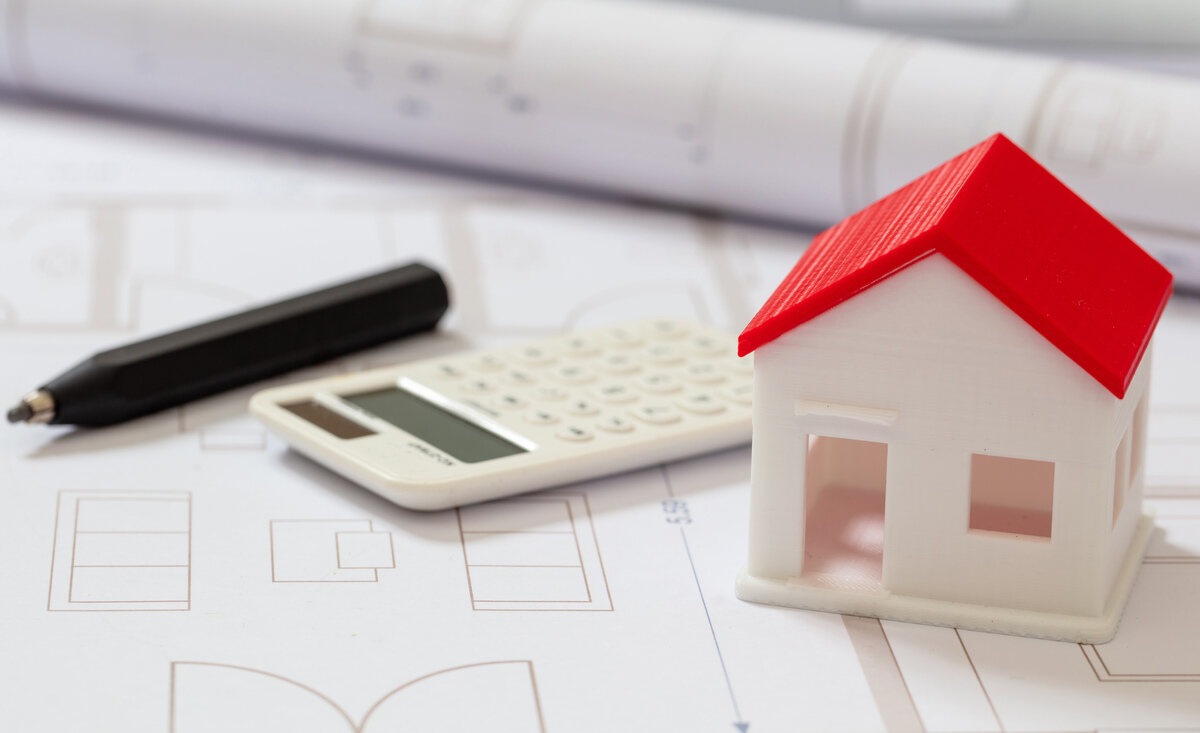 Conventional Rehab Loans
Besides FHA-approved 203k loans, there are also conventional loan options, including Fannie Mae's HomeStyle Renovation Mortgage and the CHOICERenovation loan from Freddie Mac. These types of loans provide borrowers with alternative pathways to finance their home renovation projects while offering different terms and credit score requirements.
Fannie Mae HomeStyle Renovation Mortgage
This loan's original principal can't exceed Fannie Mae HomeStyle's maximum loan limit amount. Borrowers buying a house can't incur rehab costs more than 75% of the lesser sum of the purchase price of the property plus repair and improvements expenses or the as-completed appraised value of the home.
Freddie Mac CHOICERenovation
These conventional mortgages can also be applied to investment properties or second homes. Similar to Fannie Mae HomeStyle loan program, these mortgage rates are available at a 15- or 30-year term and have a lower DTI, down payment, and credit requirements.
Thinking of Increasing the Value of Your Home?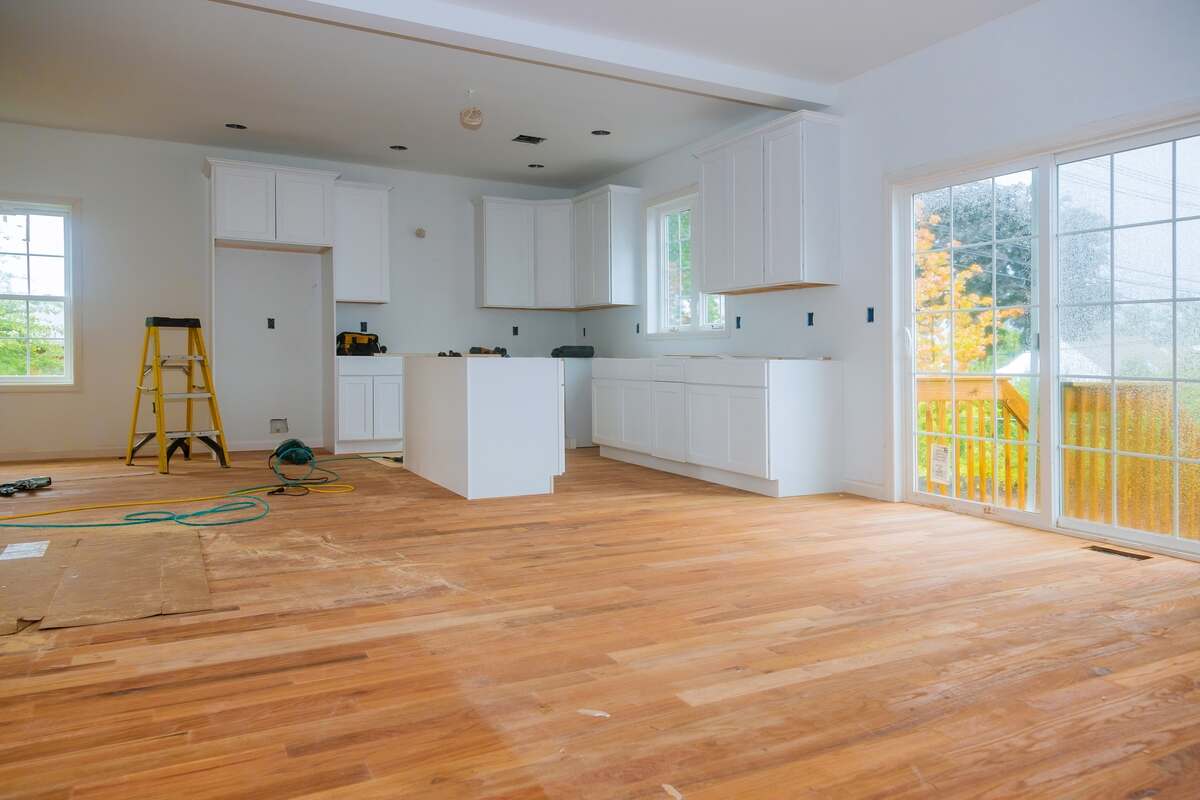 After reading this article, you should have a good idea about whether a rehab loan would suit you. Numerous traditional loan options may not be practical due to their high loan interest rates, restricted repayment durations, and the presence of balloon payments. While these types of loans can be an excellent option for buyers on a budget, rehab loans may not be necessary if you're looking to increase the value of your home to sell it for more money.
There's a much easier way to sell your house without having to take out a rehab loan to make any improvements to increase its value or deal with mortgage lenders and monthly payments. SleeveUp Homes will buy your home as-is for top dollar.
Check how much you can get for your property by requesting a no-obligation cash offer and see for yourself.
FAQ
Got any more questions?
What Is an FHA 203k Loan?
An FHA 203(k) loan is a government-backed mortgage program that allows borrowers to finance the purchase of a home and the cost of necessary renovations or repairs into a single mortgage.
What Is the Minimum Credit Score for FHA Loans?
The minimum credit score for FHA loans can vary but is typically around 580 to qualify for a 3.5% down payment. However, some lenders may require higher scores, and better scores can result in more favorable loan terms.
What Type of Loan Is a Conventional Loan?
A conventional loan is a traditional mortgage loan that is not guaranteed or insured by the government, such as the Federal Housing Administration (FHA) or the Department of Veterans Affairs (VA). These loans are typically offered by private lenders and follow guidelines set by Fannie Mae and Freddie Mac.
What's the Difference Between a Conventional Loan and a Regular Loan?
The term "conventional loan" is often used interchangeably with "regular loan." Both refer to mortgage loans offered by private lenders, but "conventional" or "traditional loan" specifically distinguishes conventional loan products from government-backed loans like FHA or VA loans.
What Does PMI Mean?
PMI stands for Private Mortgage Insurance. It's a type of insurance that lenders require borrowers to pay if they make a down payment of less than 20% on a conventional mortgage. Private mortgage insurance protects the lender in case the borrower defaults on the loan.
How Is PMI Calculated?
The cost of Private mortgage insurance (PMI) varies and is typically calculated based on the loan-to-value ratio (LTV) of the mortgage. The higher the LTV, the higher the PMI premium. LTV is calculated by dividing the loan amount by the appraised value of the property. PMI costs can also depend on the borrower's credit score and the chosen PMI service provider.