As you'd expect from this slice of heaven south of the San Gabriel Mountains, Rancho Cucamonga is a highly sought-after destination for future homeowners. However, selling one's house can be a tedious process that most people don't have the time of day for. If you have a property to sell and want to do it fast, you're in the right place. SleeveUp Homes is the best buyer you could ever hope for.
We Buy Houses in Houses in Rancho Cucamonga Any State of Repair
Not everyone has the resources to repair their property before putting it up for sale. Normally, that would cause the value of the property to plummet, but not if you sell your house to SleeveUp Homes. We buy homes in any state of repair, regardless of how old or new it is. We understand that some people don't have the money to handle repairs, or simply want to sell the property as soon as possible and move on. We make all that possible.
You Decide How to Sell Your House
We take great pride in providing you with all the flexibility you could ever need. That means you have full control over the sales process, from choosing when to sell to deciding if you have to move right away. We offer speed and flexibility that home sellers can appreciate.
Arrange a Visit to Your Property
Let us know when we can pay a visit to the property you're selling. One of our team members will make their way over to you, assess the value of your Rancho Cucamonga house, and make you an offer right then and there. You don't have to give us an answer at that very moment. Take your time, consider our offer, then get back to us once you've come to a decision.
Set a Closing Date
If our offer is something you're willing to accept, set a closing date, and we'll wrap up the sale. Again, you have as much flexibility as you need. We can close the deal in as little as 7 days, or any time it suits you. We'll throw in $10,000 in advance once we've agreed on a closing date to help you make any necessary preparations.
You Don't Have to Move out Immediately
There's no need to rush anything. Even once we've come to an agreement and your house is sold, you don't have to move right away. At SleeveUp Homes, we understand that people don't always have somewhere to go in the meantime, so we'll work out a solution that gives you enough time to make preparations before moving out.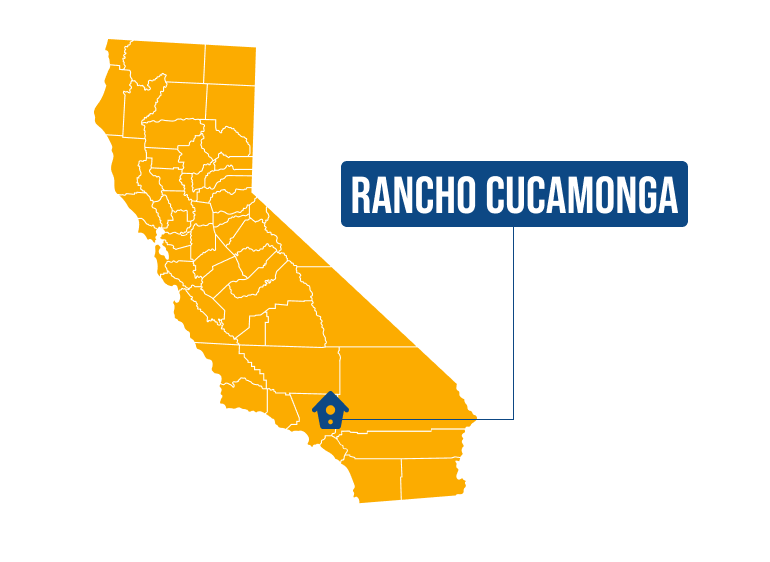 No Hidden Costs
The cash offer we give you is exactly what we will pay you. There are no hidden costs or fees attached. Since we are direct buyers, there are also no realtor commissions involved. You get to keep all the cash for yourself.
HOW IT WORKS
We Buy Directly From You
We are direct buyers. That means there are no other parties involved in the process. We're the ones fronting the cash for your house so that you can earn as much as possible in the shortest amount of time. There's no one else we have to wait for to close the deal. Just you and us.
Sell Your House Fast in Rancho Cucamonga, CA for Cash
Get a no-obligation cash offer for your house in Rancho Cucamonga, CA. With SleeveUp Homes, you can sell your house in Rancho Cucamonga faster than ever before, while enjoying the flexibility you never knew you had. Talk to us to get an excellent cash offer and sell your house fast.
GET CASH OFFER