Sell Your House in Cerritos Fast
Usually, selling your house is a time-consuming process that involves too many indecisive people and realtors looking to take a hefty commission. With SleeveUp Homes at your side, you can skip open house days and save what little precious time you have. We'll buy the house directly from you without getting anyone else involved.
Sell your house in Cerritos fast!
Average Home Value in Cerritos:
~ $890 000
---
Increase in Selling Price Since 2020:
~ 18%
GET CASH OFFER
No Repairs or Investments Required
Inherited an old family home that you just want to sell? Think that your current place requires too much of an investment before it's sellable? Repairing a rundown house can seem like too much of a hassle, but without it, the house's value is bound to plummet.
Don't worry about the current condition of the house you're selling. We're interested in buying homes and revitalizing communities, and we care about doing it sooner rather than later. SleeveUp Homes buys houses and fixes them up as part of community revitalization projects, so you don't have to make any investments really.
Schedule a Visit
Let us know when it best suits you to have a SleeveUp Homes team member visit the property and assess the value of your house. You'll receive an offer then and there, but you don't have to give us an answer right away.
Set a Closing Date
If our on-site offer is exactly what you hoped to get, we can negotiate a closing date. Even if our assessment matches your price expectations and you say yes, there's no need to schedule a closing date immediately. Take your time — we don't want to rush you or pressure you into closing in less than a week, even though that's an option.
Sell Now, Move Out Later
There's no need to move out as soon as the sale's closed. Let us know if you need any extra time to make preparations for the big move.
No Agents Involved
Take real estate agents and their commissions out of the equation when dealing with SleeveUp Homes. Keep all the money for yourself and even get $10,000 in advance once we agree on a closing date that suits you best.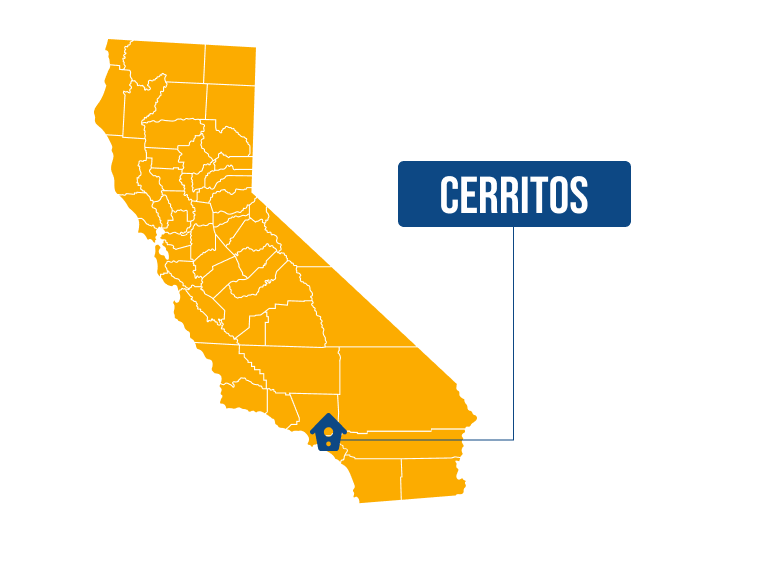 We Buy Directly from You
We are direct buyers. There are no agencies, open houses, or any third parties involved. That's why our approach is so flexible and allows you to maintain full control throughout the sales process. You set all the dates and schedule the appointments when it suits you.
Request a cash offer - no strings attached - and get $10,000 more regardless of the state your property is in.
HOW IT WORKS
Get a Cash Offer for Your Cerritos House
Reach out to us to get a no-obligation offer for your Cerritos house. We will buy the house directly from you in less than 10 days if need be. Let us know when we can visit the property.
GET CASH OFFER