There are no commissions and you don't need to prepare your home for sale or hold open houses. Reach out to us and we will buy your Bellflower home directly from you. You can sell as-is and close in 7 days!
Sell with No Time or Money Invested
Sell your house in Bellflower as-is and get the best price. Preparing a home for sale and making it presentable for buyers takes money and time, but not if you sell to SleeveUp Homes. We will buy your property in the condition it's in, including:
A house in foreclosure
A distressed house
A house encumbered by debt
An inherited house
Flexible Terms of Sale Negotiated by You
It's your call how you will sell your house, from start to finish. SleeveUp Homes offers flexible terms of sale to make the entire process as easy on you as possible. You choose:
When We Visit
We need to pay you a visit to do an on-site assessment of your property, but it's up to you when it happens. During the visit, we will make you a no-obligation cash offer and answer any questions you have.
When You Close
You can close as quickly or as slowly as you see fit. If you accept our offer, you can close in 7 days in most cases. But we see no need to rush – if you decide to close in a month or two, we'll make it happen.
When You Move Out
The move-out date is not set in stone and you don't need to leave your property as soon as you sell it. Tell us when you would like to move out and we will work with you to find an arrangement where you continue living in your old home even after the deal is closed.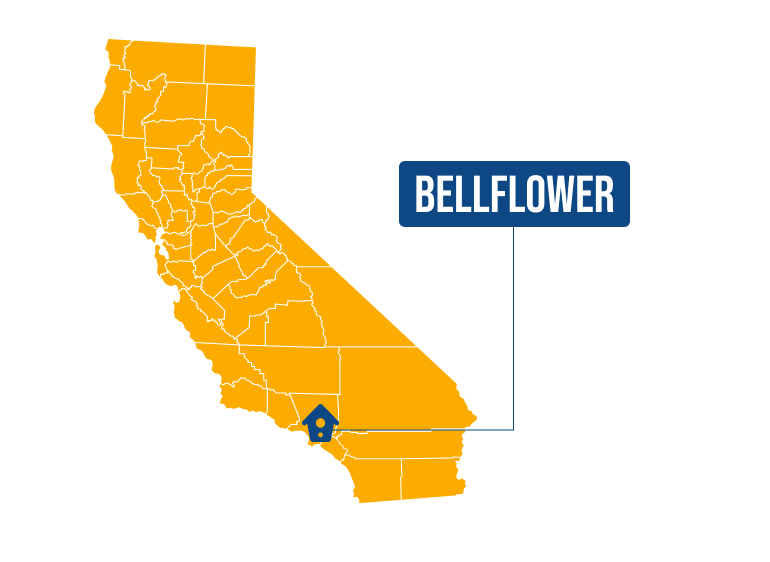 No Commission, No Closing Costs, No Hidden Fees
The profits from the sale of your house rightfully remain in your wallet. When you sell to SleeveUp Homes, you don't pay any realtor commission, we take care of the closing costs, and there are no additional fees or hidden costs.
HOW IT WORKS
You Are Selling to Local Investors
SleeveUp Homes is a Southern California company. We are not wholesalers or flippers, but direct buyers. This is precisely what allows us to have such flexible terms of sale and make the best offers.
Get a Cash Offer for Your Bellflower House
Request a cash offer for your Bellflower house by filling out the form or giving us a call. We guarantee you'll get $10,000 more than other offers you've received. Even if that's not enough, you are always free to walk away.
GET CASH OFFER