2020 was a difficult year for many. With the COVID pandemic resulting in significant job losses, foreclosures on homes rose. According to analyst Black Knight, foreclosures are on the rise. Take a look at some of their data points:
The number of seriously delinquent mortgages (90+ days) fell by 43,000 in September, marking the first such improvement in serious delinquencies since the start of the pandemic.
More than 2.3 million homeowners – five times the number entering 2020 – remain 90 or more days past due, but not in foreclosure.
Things have been improving since September 2020, as shown in the graphs below. Even though people are getting back to work and things are getting better, you may be one of the people that is feeling a pinch if you're behind on mortgage payments. Maybe you are not 90 days behind, but being even a month or two behind can be worrisome.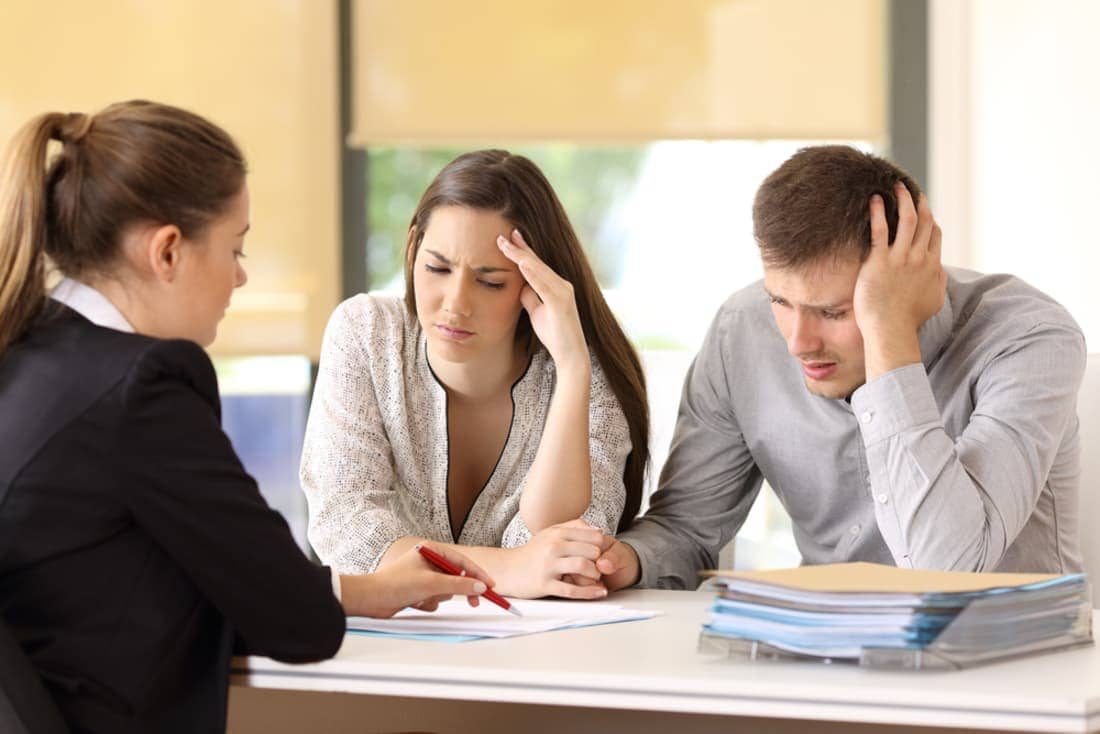 US housing and foreclosure data since September 2020. Source: Black Knight.
It's easy to feel embarrassed when you fall behind on your home. The fear of losing the place you live is overwhelming. Being behind on mortgage payments doesn't have to be the end of the world. There are many things you can do today to save your home or pull yourself out of a financial black hole.
In this article, we will review how to avoid foreclosure and all the options you have. You may be surprised when you see what is available, and what you can do to get out from under months of unpaid bills.
Take Action on Your Mortgage Payments
The most important thing you can do is to take action. Do not ignore the problem. You can't hide from the phone calls and letters from your mortgage company forever.
Don't Let Your Credit Take a Hit
Every month you fall behind, your credit score takes a hit. One late month can send your score down by up to 100 points. It can take years to rebuild your credit, and this will make purchasing a future home or vehicle very difficult. If you continue to ignore attempts from the mortgage company to contact you, they can foreclose on the home. This will result in you losing your home, and it can cause long-term credit problems.
Bankruptcy Is a Last Resort
Many people think bankruptcy is the answer. This will make life more difficult. It will linger on your credit report for up to 10 years. Getting another mortgage, vehicle, or credit card will be nearly impossible.
If all these consequences sound scary, they are meant to spur you into action. Do not wait. Begin by reaching out to your lender or financial advisor. You may have more options than you think.
Beware of Mortgage Scams
Before we begin with all your options, you need to be aware that there are a multitude of scams related to delinquent mortgages. Falling for one of these scams is worse than the damage of a foreclosure. As soon as you fall behind on your mortgage, your name finds its way to lists that are purchased by people who often prey upon those having financial difficulties.
There is already a good chance you have been bombarded by letters and phone calls offering help. If these letters are not from your mortgage company. You need to avoid them. You will see offers for mortgage relief and loan modifications. You will even see letters from attorneys offering to help you file bankruptcy and negotiating with lenders. Beware these offers.
The fees related to these services can total from a few hundred dollars to over a thousand dollars. There is nothing they can do for you that you can not do for yourself by reaching out to your lender. Before you take any specific action, talk to your lender.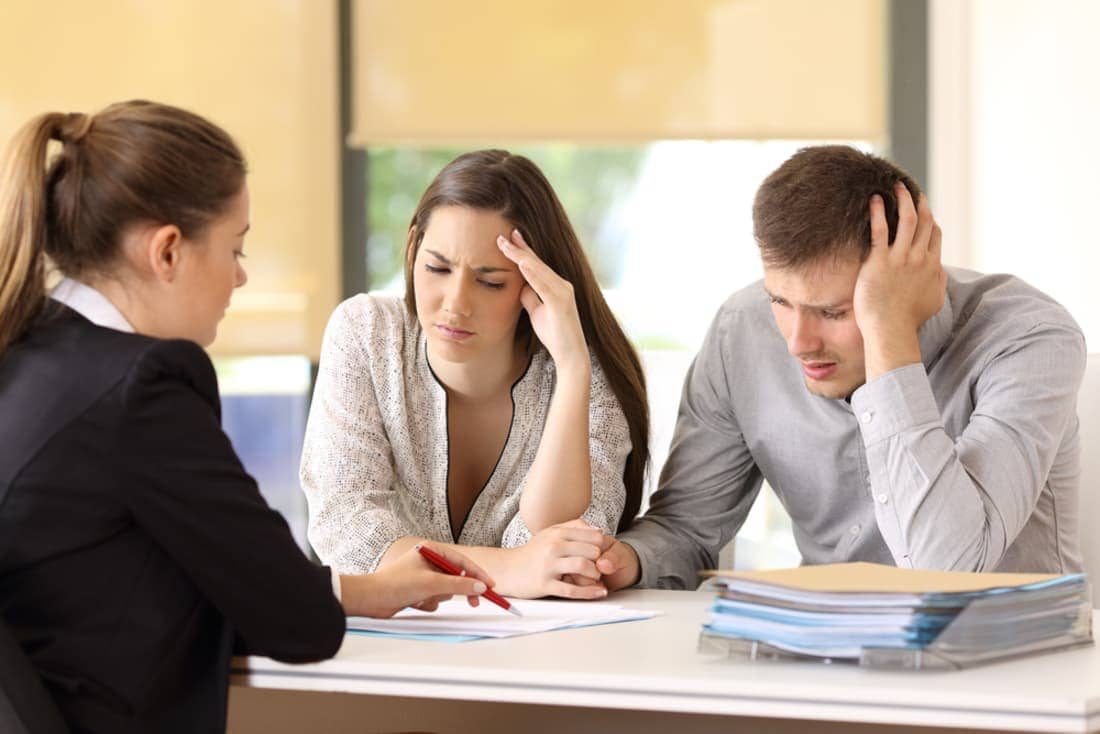 It's in yours and your lender's best interests to avoid foreclosure if you're behind on mortgage payments.
Options When You Fall Behind on Mortgage Payments
Talk with a Financial Advisor
If you have only recently gotten behind on your mortgage, things may not be as dire as you imagine. One quick step is to get financial advice. Many communities have free resources to help people with budgeting and managing their money. Working with someone with experience helping people manage their money, may reveal you have more coming in than you realized.
Don't fall for the advisors that market to you. Contact local non-profit services or even government agencies. They can point you in the right direction. Getting a handle on your spending and monitoring every dollar may be enough to get back to even with your mortgage. Also, taking these financial steps will give you a case for help when you reach out to your mortgage company for assistance.
Contact Your Mortgage Lender
We mentioned this before. It is the most important action you can take. It is easy to get angry with the bank when you fall behind. You assume they are out for you when they continually contact you by phone or mail.
However, look at the situation from their perspective. They want to avoid foreclosure as much as you do. Foreclosures are costly for lenders. They usually will lose money, and it's difficult for them to sell your home should they complete the foreclosure process. They want you back on track.
Research Homeowner Assistance Options
When you speak with your lender, there will be several options they will give you. But there is research you can do while they prepare options for you.
If you have an FHA loan, contact the FHA's National Servicing Center. The FHA will inform you all the current program available to you.
If you have a conventional loan, visit the US Dept of Housing and Urban Development's website. There are HUD-approved foreclosure-avoidance counselors in each state. For California, you can click here to find approved HUD counselors throughout California.
If you have any US Military experience, you may have a VA loan. For VA loans, you can contact the US Department of Veteran Affairs to discuss your options.
Lastly, there are national options providing by the federal government through their Making Home Affordable program.
Again keep your eye out for scams, and make sure you are speaking with federal or state approved counselors. Don't pay someone to help you take advantage of a state or federal program on your behalf, these government offices will help you for free.
Military Options
The VA programs mentioned earlier are specific for veterans. There are programs to help with mortgage assistance for active service members. Service members do have protection against foreclosure for 12 months after termination of duty as well.
To be eligible for help, you need one of the following criteria:
Have received Permanent Change of Station (PCS) orders
Currently active duty or recently left
You or your spouse have been injured in active duty
To access these resources, contact Fannie Mae at 800-2FANNIE. Make sure to tell them you are in the military.
There are free resources to help military families avoid foreclosure.
Reinstatement & Forbearance
Once you begin talking with your lender, one option they will offer is reinstatement and forbearance. This means they will temporarily reduce or even suspend your monthly payment. The unpaid portion of the mortgage does not disappear. At the end of the period, you still owe them the outstanding balance in a lump sum. There are two good reasons to do this:
The forbearance period may give you enough time to collect the necessary resources or find other options. It will give you breathing room, so you aren't constantly living under anxiety over unpaid bills.
The other benefit is that it will not damage your credit report because you made the extra effort to work with your lender.
This is a great option for people facing a temporary crisis, like unemployment or sizable medical bills. This option also works best for people who feel they will have the financial resources to repay the outstanding mortgage balance at the end of the forbearance.
Negotiate a Payment Plan
You can negotiate a payment plan with your lender to help you catch up on payments you may have missed. For example, if a job loss caused the missed payments, but you have recently become employed again, you are a great candidate for this option.
The mortgage company can spread the balance of the mortgage for up to 6 months. Once you are caught up you will start making your regular mortgage payments again. The mortgage company will ask for proof of income and use those numbers to establish the payment plan.
Loan Modification
If you can't catch up through paying extra on a payment plan, you still have options through a loan modification. If you have steady income, but not enough to pay past balances, many lenders will agree to modify the loan to avoid foreclosure. These can vary widely depending on your lender, but you will find that lenders are open to these options especially due to the COVID-19 pandemic.
Here are several of the options your lender may offer you:
Forbear a portion of the principal: The mortgage company will re-amortize the loan by basing a lower monthly payment on a lower principal than you actually owe. The remaining portion of the principal does not disappear. You will still need to pay it back as a lump-sum balloon payment over an agreed time frame. This is similar to the way a reinstatement or forbearance works.
Extend the balance into your principal: By doing this, the lender moves the amount you owe at as additional principal at the end of the loan.
Interest rate reduction: Imagine you closed at a higher interest than is currently available today. The lender can reduce the interest rate, which will in turn reduce your monthly mortgage payment.
Re-amortize the loan: The lender can stretch out the loan term over a longer period to reduce the monthly payment. Let's say today your loan has 25 years remaining. The lender could reamortize the current balance over 30 years reducing the monthly payment.
Convert your loan: Perhaps you took out the loan via a variable interest rate, lenders can change it to a more affordable fixed interest rate.
When you discuss these options with your lender, you will need to be prepared to provide income statements and pay stubs. This helps them determine which plan is most suitable to your situation. One benefit of this route is that loan modification programs don't incur closing costs like a refinancing. However, you might consider pursuing refinancing if the current market interest rates are lower than the interest rate under your original mortgage.
Refinance
If rates have dropped significantly since you have taken out your original loan, and your credit has not suffered too much damage, refinancing the loan could be a great option.
The process is similar to the original loan closing you went through when you purchased your home. You do have to pay all new title fees, attorney fees, and other closing fees. The fees can add up to thousands of dollars, however, they can be added to your new principal balance which will be reflected in your monthly payment.
Make sure to have the lender fully explain all these details, and discuss how your monthly payments will be impacted. If you still have income and haven't fallen too far behind on your mortgage, then this could be a great option.
If you currently have an FHA loan, you may be able to refinance without the fees you would have in a conventional loan as well.
Principal Reduction
This may sound impossible, but there are circumstances where the lender can actually reduce the principal on the loan. This is based on various underwriting models with the lender and the value of your home. In particular, if the value of your home has decreased due to economic forces, this might be an option. During the financial crisis of 2008, many homeowners were able to use this option. The numbers have to work out for the lender to consider this option, but it is still worth discussing with your lender.
Lower Your Escrows
Most homeowners will add other bills to their mortgage payment through an escrow. Lenders often encourage this. Bills such as property taxes, insurance, and homeowners association fees can be escrowed and added to your monthly payment. Note that this is standard practice with property taxes and mortgage insurance.
You may currently have many of those items in your current bill, and you may not even realize it. You may have forgotten about them. Reducing any of these payments will lower your monthly mortgage payment. Make sure to examine all the costs built into your mortgage payment. You may find ways to significantly reduce your monthly expense due to those costs.
Appeal Your Tax Assessment
One of those costs that is often put into escrow and included in your monthly payments is your property tax bill. It's not uncommon for tax assessors to overestimate a property's value.
You don't have take their word as final.
If you contact your local property tax assessor, you can learn about the appeal process in your locality. There may be time restrictions based on the last assessment, but it is worth looking into the details. Some municipalities make it easier than others by allowing online appeals. Others require detailed documentation. It's worth looking into the process because lowering your tax bill will help you lower your monthly payment.
Request a Tax Abatement
The other option for lowering your taxes is a tax abatement. If you are at the risk of foreclosure, you may qualify. A tax abatement is a temporary suspension or reduction in property taxes. Local municipalities will offer them for many reasons. You will need to contact your local tax assessor to find the qualifications. Seniors often will qualify because there are specific programs designed for them to stay in their current house.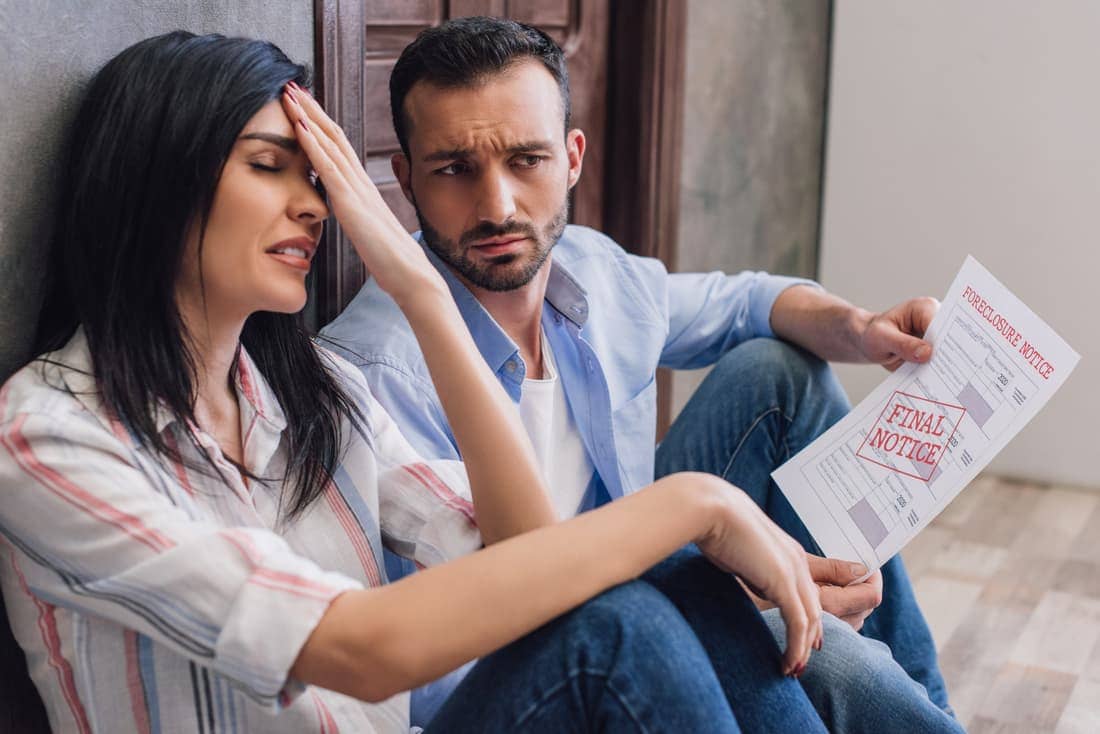 Senior citizens may be able to access programs to help them stay in their homes.
Remove PMI
PMI is another cost that is built into your mortgage payment. PMI stands for private mortgage insurance. It is insurance that protects the lender against you defaulting on your loan. It can be costly and often adds hundreds of dollars to your monthly payment.
PMI is based on your loan balance. If your loan balance is below 80% of the property's value, then you can request that the lender remove the PMI. There is a catch. If you have fallen behind on your payments, many lenders are reticent against removing PMI because it provides a layer of protection for them if you do default. FHA loans will not allow you to remove PMI.
If you're feeling a financial pinch and haven't fallen too far behind, it is worth having a conversation with your mortgage company about removing PMI from your mortgage payment.
Negotiate a Plan with Your HOA
Homeowner association (HOA) dues add further to you monthly housing costs, and are often escrowed into your payments. If they are in your escrow, you can remove them, and pay directly to your HOA.
This won't remove the payment, but will allow you some time to discuss with your association. While it may be difficult, you can approach your HOA and explain your situation and work out a plan.
Your association does not want you to foreclose and they do not want to put a lien against your property for past dues. Because of these facts, they may offer to work with you if you are open and honest with them.
Negotiate a Short Sale
If you feel that you are too far behind on your payments, and you don't see a way you could get current with the options mentioned above, these next several options may help.
If you are ready to move on and remove yourself of the burden of your home, you have the option to sell your home on your own. However, many homeowners find themselves in a situation where they owe more than the home is worth, and there is no way market prices will cover the outstanding principle.
If this is the case, many lenders will allow a short sale. They will agree to receive a lower payoff on the home at closing than what you actually owe in the principal balance. Lenders tend to prefer this over a foreclosure.
Keep this option at the bottom of your list. The process can be cumbersome, and many lenders require an abundance of documentation. They will make sure to verify the value of your home.
Deed in Lieu of Foreclosure
This is another option if you realize you aren't able to afford your home and need to move on. You can sign over the home to the lender to avoid the foreclosure market. It is less time consuming and gives you a clean way out of the mortgage.
This should be a last option. You aren't totally free of consequences and it isn't always as simple as it sounds. Banks would rather lend money rather than enter the real estate market. Because of this, many lenders will not consider this option. Also there will be an impact to your credit, similar to that of a foreclosure.
Consider Selling Your Home
This may be an option you should consider. Especially if your home has become a significant burden financially. Sometimes it is just easier to be free and start over. You have a few options to consider when selling your house:
Sell with A Realtor
There can be advantages to this option. If your home is in great condition and you are in a desirable area, a realtor may be able to market and sell your house quickly, even if it's already in danger of foreclosure.
The problem is that most traditional sales don't go quickly. Between home inspections, home appraisals, holding open houses, negotiating offers, and applying repairs, the sales process could extend beyond 90 days. During that time, you'll continue to get deeper in arrears with your lender. That money will need to come out of the sales price of the home. Also, with a realtor you will have to pay a commission and other fees. The buyer may also ask for concessions.
Sell On Your Own
This is an option, but sellers run into many of the same problems as they have with a realtor. You will save on commission, but you will need to market the house aggressively, and you'll need to make the home ready to show. If any repairs are needed, you will have to put up the money to make the repairs, otherwise you'll be forced to mark down the home price substantially.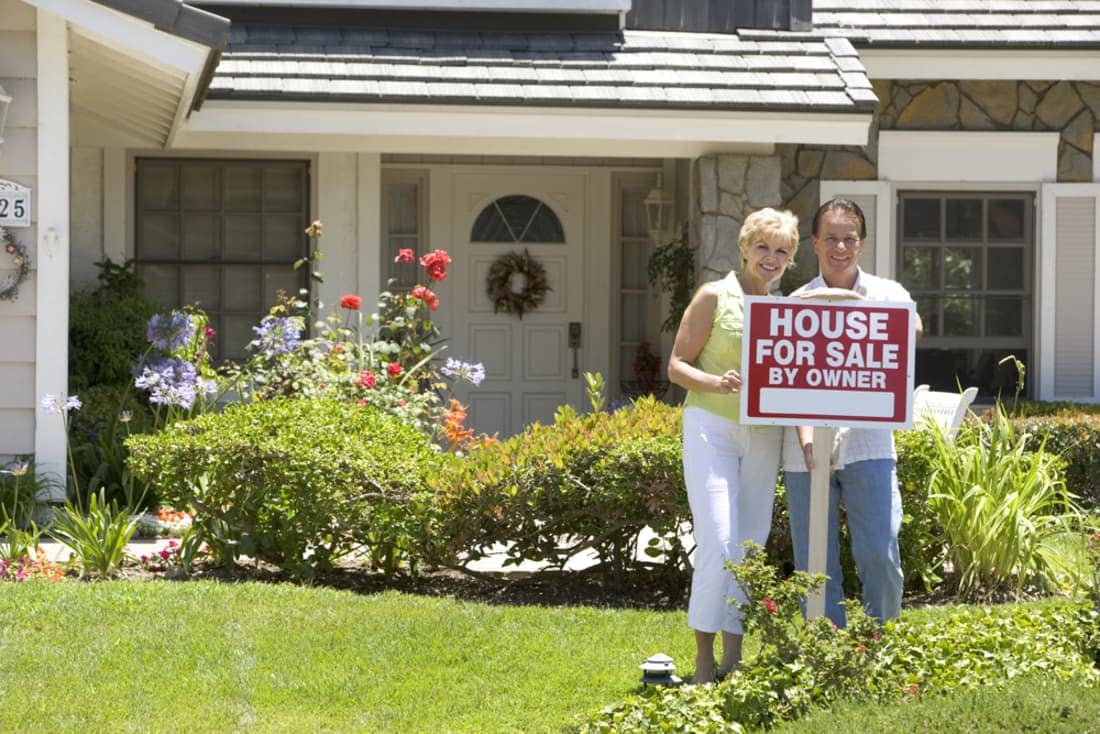 Selling your own home is difficult, but you can avoid foreclosure, commissions, and some fees.
Do your research into the value of homes in your area. Don't just look at prices of homes on the market. Look at the prices that homes have sold for that are similar to yours. Deduct any repair costs and compare that to what you owe. This will help you analyze if this is a good move.
Sell to an Investor
This will be the fastest option for selling your home and it gives distressed homeowners a number of benefits:
If you sell to the right investor, you can cut out the wholesalers and you'll be selling directly to the end buyer.
Investors can act quickly because they have cash.
Some investors are brokers, meaning you won't have to pay closing costs or commissions.
Some investors will buy houses regardless of condition. This means your home won't need to pass inspection, and there won't be any home showings. You won't have to do any repairs for the home either.
We have presented a number of options for you in this article that will help if you are behind on mortgage payments. Things may not be as dire as you imagined. The best advice is to take action and come up with a plan.
If you do decide to consider selling, let us know. We buy properties throughout Southern California. We are investors with no middle men involved. We have the highest offers among California investors and can close quickly.
SleeveUp Homes has been in the rental property business for years, and we know how to avoid foreclosure, especially if you're a distressed homeowner who is behind on mortgage payments. We're not realtors or wholesalers, we buy direct from you and give you the fairest possible price for your property. If you don't want to go through the process of selling your home on your own, or you need to avoid foreclosure, SleeveUp Homes can help. We buy and rehab homes directly from homeowners, and we perform any repairs required to get a home into sale condition. We cut out the realtors and wholesalers so that we can pay top dollar for your house regardless of its condition.
If you're ready to sell your home for a fair price without the hassle, contact us today to get an offer.