Is making repairs and remodeling to increase home value the best way to secure economic stability? A lot of American homeowners seem to believe so, at least according to the latest Leading Indicator of Remodeling Activity (LIRA) study, conducted by Harvard University.
The money spent by homeowners on repairs and improvements is expected to rise to $370 billion in the first quarter of 2022 from $351 billion in the previous quarter of 2021. But do all improvements see a good return on investment (ROI) on resale?
In short, no, but we will expand on that later in the text. For now, you should understand that you need to pick and choose which improvement projects to focus on to maximize your profits and get the best deal possible when selling your house.
Smaller, cheap and/or DIY projects are never a bad idea, however, larger home improvement projects that require substantial monetary investment should be approached cautiously. In this article, we've listed upgrades that usually see a good return on investment and divided them into 5 categories.
1. Upgrades that Make Your Home More Spacious
Homebuyers are searching for more space when looking at houses. It's as simple as that in theory. But adding more usable square footage to your home is another matter. You have two routes you can go down:
1. truly adding more usable square footage to your home; 2. makig ynour home appear more spacious.
Adding More Usable Space
Adding more liveable space is one of the best ways to increase home value, and basements are prime real estate in this context. The cost to finish a basement can cost from $7 to $23 per square foot according to Home Advisor, but you can see a ROI of up to 75%.
Even an unfinished basement can add tens of thousands of dollars to the value of your home, but a finished basement can easily double that. The process usually includes framing, flooring, painting, installing drywall, and working around the home systems (HVAC, plumbing, furnaces, etc.) that are probably located in the basement.
Converting your basement into a studio apartment with a kitchenette and bathroom will significantly increase how much you need to invest and could easily go over $100 000. Thus, converting your basement into an apartment is a much riskier prospect, but simply finishing your basement is as safe a bet as you could make.
Making Your Home Appear More Spacious
If finishing the basement or even adding another room is not appealing or possible, your other option is to make your home appear more spacious. For one, make sure to declutter your home and remove any unnecessary furniture before you hold an open house. More free space in your rooms may goad a buyer to make a better offer.
Then, you can change your floor plan. Tactically taking down the right wall can give you an open floor plan that will attract buyers. Most buyers are particularly partial to designs that are fully or partially open around the dining room, living room, or kitchen.
However, this is not a project you should take on lightly or carelessly. Consult a contractor, designer, or, at least, someone with experience in home remodeling. You do not want to take down a load-bearing wall or make the space in your house undefined. The aim is to have an open space design, but not a haphazard one.
2. Minor Improvements for Key Rooms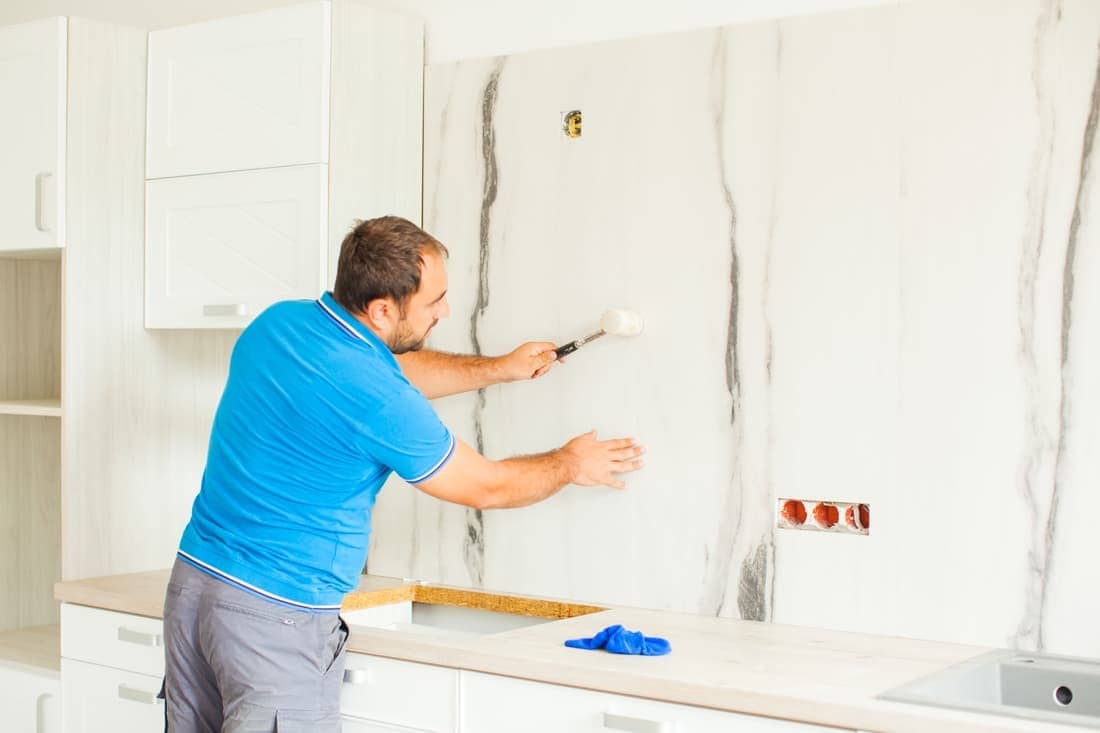 The kitchen and bathroom are key rooms that buyers look at. Consequently, you should focus on fixing up and redesigning these rooms, but there is usually no need for major overhauls. Even minor upgrades, like installing new knobs, drawer pulls, and faucets that match can be a boon to your home and barely costs anything.
If you have the resources, you could go a bit further do some remodeling. Minor or mid-range remodeling, like installing new flooring and updating the fixtures, will see a good return on investment. High-end kitchen and bathroom remodels will also increase your home's value, but the more upscale you, the less return you usually see.
3. Major Projects That See Good Return on Investment
Older houses need more work if you want to get the best price possible. The projects you should focus on will depend on the state of your property, but worthwhile investments are usually the roof, the HVAC system, and siding. In case your home is 15 years or older, carefully and objectively assess what the state of it is.
Naturally, if these things have been recently replaced or are in perfect condition, there is no need to replace them. Replacing an old roof or HVAC system will almost always guarantee a good return on investment at resale.
Siding is also a focus for buyers due to potential issues with mold or the siding simply reaching the end of its shelf life. Try to learn when yours was installed and what brand was used. In short, if a buyer reasonably suspects they will have to take on any of these projects a few years after buying your house, it will significantly lower the price of your home.
4. Increasing Your Curb Appeal
Enhancing your curb appeal and upgrading your exterior serves a dual purpose – it attracts buyers before they even set foot in your home and can net you a better offer. So, curb appeal is something you should definitely focus on if you intend to maximize your profits.
First, focus on landscape maintenance. The National Associations of Realtors' Remodeling Impact Report regarding outdoor features ranked landscape maintenance as the no. 1 project most likely to add value to a home at resale and no. 2 regarding projects that will appeal to buyers.
Other high-ranking projects are standard lawn and tree care, overall landscape upgrades, and installing a new wood deck or patio. More luxurious upgrades, like getting a new pool, outdoor kitchen, or water features are at the bottom of the list. This is partially because not all buyers are looking for these features and may not be willing to pay the extra costs associated with them.
And don't forget to repaint your exterior, or touch up your paint if you don't want to repaint the entire home. The more well-kempt your exterior looks, the more buyers you will attract and the more value that is added. Once again, you don't need to repaint the entire house, but taking care of flaking and touching up the front door and trim is a step in the right direction.
5. Improving Energy Efficiency
Finally, more and more buyers desire their homes to be as energy-efficient as possible. Modern, energy-efficient appliances are soaring in popularity and are traditionally a good investment. Adding a smart thermostat to help manage your energy expenditure is a smart and simple move.
And Energy Star-qualified windows are often considered essential features and provide an excellent return on investment. Homeowners that replaced old windows with low-e or triple-pane insulating glass have recouped 78% of the cost at sale on average. In addition, some localities offer tax credits, rebates, or other incentives for installing Energy Star-rated windows.
However, there are many types of Energy Star-qualified windows and which ones you need are based on your climate zone and the windows' orientation. The U.S. Department of Energy provides a simple guide on what types of windows work best in different climates.
Will Solar Panels Increase the Value of Your Home?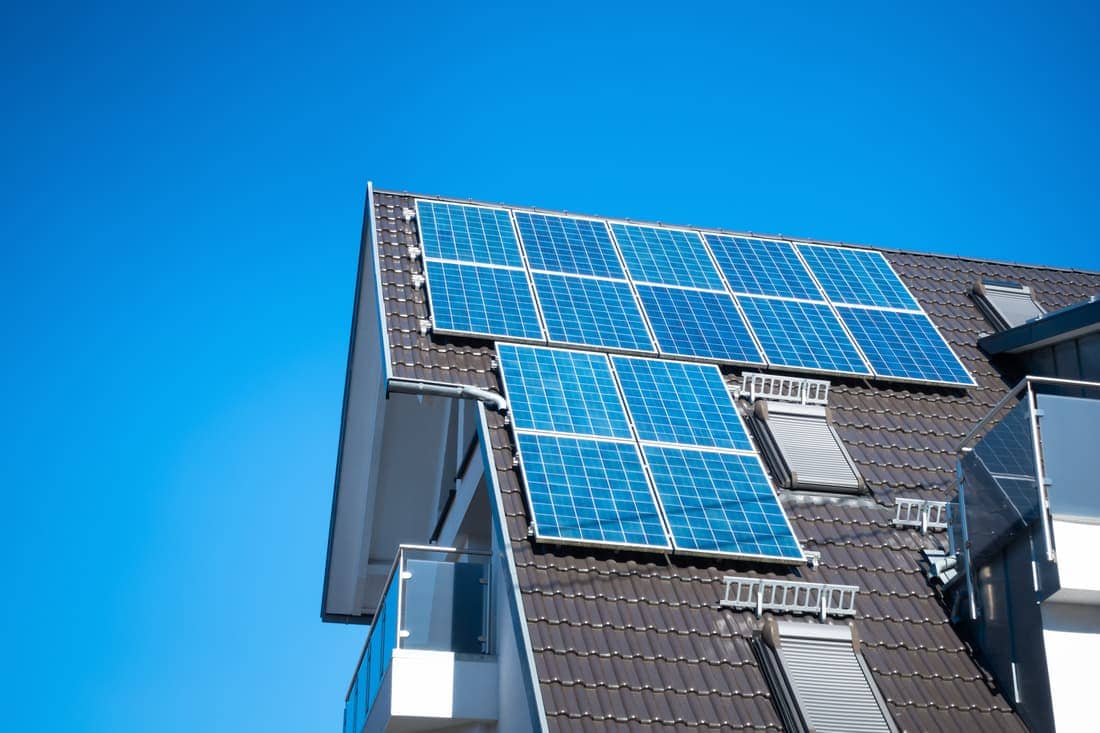 When discussing energy efficiency, the question – is installing solar panels a worthwhile investment to increase home value? – often comes up. And the answer is yes, definitely. But how much value is added is debatable. A comprehensive study conducted by Berkeley Lab found that buyers in California would pay about $4 more per watt of solar energy.
However, that study was some time ago and the market conditions change. The end conclusion is always the same – photovoltaic systems increase your home's value, it's only that the exact estimates change.
How much value a PV system adds is also dependent on several factors, primarily the geographic location of your home (including the installation prices in your location), the output and age of your system, and how costly it would be to replace. An additional benefit is that many states and cities offer tax exemptions and rebates for buying and installing solar panels.
How Can You Finance Home Improvements?
Now that we've discussed projects you can undertake to increase home value, we should give a quick rundown of how you can pay for these projects, asides from paying out of pocket. There are multiple home improvement loans you can consider, but not all loans are made equal so you should read up more on the different types of loans before you make a decision.
Here, we will just lay out some of the more common options:
Home equity loan
Home equity line of credit (HELOC)
Cash-out refinance
Personal loans from banks or credit unions
Government loans meant for home improvements
Will You See a Return on Investment at Resale?
Finally, an important question to ask is - will all these projects intended to increase home value have the same return? And, of course, the answer is no. In general, larger, more expensive projects have a lower ROI in percentages than smaller ones, but add more value to your home at sale if you are looking at the dollar amount.
And it is always important to consider the trends in your local real estate market and the demographic you are targeting. Younger buyers are often looking for smart homes, while older buyers are more appreciative of accessibility.
Adding a pool or luxuries master suite may be a good move if you are selling a house in an affluent neighborhood, but it is more than likely not a wise investment in most other locations. In the end, always remember what type of home you are selling and who would be interested in buying it.
What Is the Best Way to Sell without Remodelling?
In case these projects are too much of a financial burden or you can't take them on due to time constraints, you can sell your house to SleeveUp Homes. We will buy your home in the state it's in and always pay top dollar.
Because we are not wholesalers but local Southern California investors that finish all repair and remodeling projects in-house, we can always make you a better offer than they could. But don't take us at our word – request a no-obligation cash offer and see that we mean it when we say we offer more.