Don't appreciate overcast skies and carrying an umbrella every time you go for a walk? Or spending most of the day inside because the pavement is smoldering and it feels like your soles are peeling (while your soul is melting)? If you lived in one of the best weather cities in the USA, at least the weather wouldn't be something to worry about.
But, how to find those cities? By reading down our list. We've selected 5 cities that have the most days with high temperatures between 70 and 80 degrees Fahrenheit and humidity between 40% and 60%. This combination of temperature and humidity is what most people find ideal.
On top of that, we've combined low average cloud cover and a low average wind speed, to find cities with ideal weather, so to speak. So, this is a list of cities with mild temperatures and humidity, low wind speeds, and a lot of sunny days, in no specific order.
Which State Wins Out?
It will come as no big surprise that California has some of the nicest weather in the continental US. 4 out of the 5 cities with the best weather in the USA are in California. Maybe the weather is one of the main factors that makes CA one of the best places to retire in the US? And the non-Cali city is in Arizona, so that makes 5/5 for south-western states.
Santa Clarita, Los Angeles County, CA
Santa Clarita can be found about 30 miles northwest of LA and sits at an elevation of around 1,200 feet. While peak summer months can get scorching, with average highs in July and August reaching 94 degrees, most of the year is extremely pleasant. Santa Clarita has about 35 ideal weather days (accounting for temperature, humidity, and cloud cover).
What Makes Santa Clarita Stand Out Besides the Weather?
Santa Clarita is the third-most populous city in Los Angeles County, with a population of around 230 000. Besides the great weather and uncountable parks, Santa Clarita is also home to Six Flags Magic Mountain. This amusement park holds the world record for the most rollercoasters – with 19, and has over 3 million visitors annually. Not bad, is it?
El Centro, Imperial County, CA
El Centro is the city with the largest number of ideal weather days on this list. It has around 50 ideal days per year, accounting for temperature and humidity. But what makes it truly stand out is that the skies will be cloudless above 85% of the time. So, if you are looking to spend your days lounging about in the sun, El Centro is the place for you.
How's El Centro Doing Otherwise?
It's good that El Centro has near-perfect weather because it was hit hard during the recession of the late 2000s. According to the Bureau of Labour Statistics, it had an unemployment rate of around 25% in 2009 – the highest of any metropolitan area in the country. The situation is a bit better now, but it still has an unemployment rate of 17.7%.
On a more positive note, El Centro residents can go to the Algodones Dunes to race sand buggies or visit the nearby Salton Sea or Colorado River for some water-related activities. Plus, if you moved here, you would be neighbors with Riverside County, one of the up-and-coming American Viticultural Areas (mini-wine regions, to put it simply).
San Jose, Santa Clara County, CA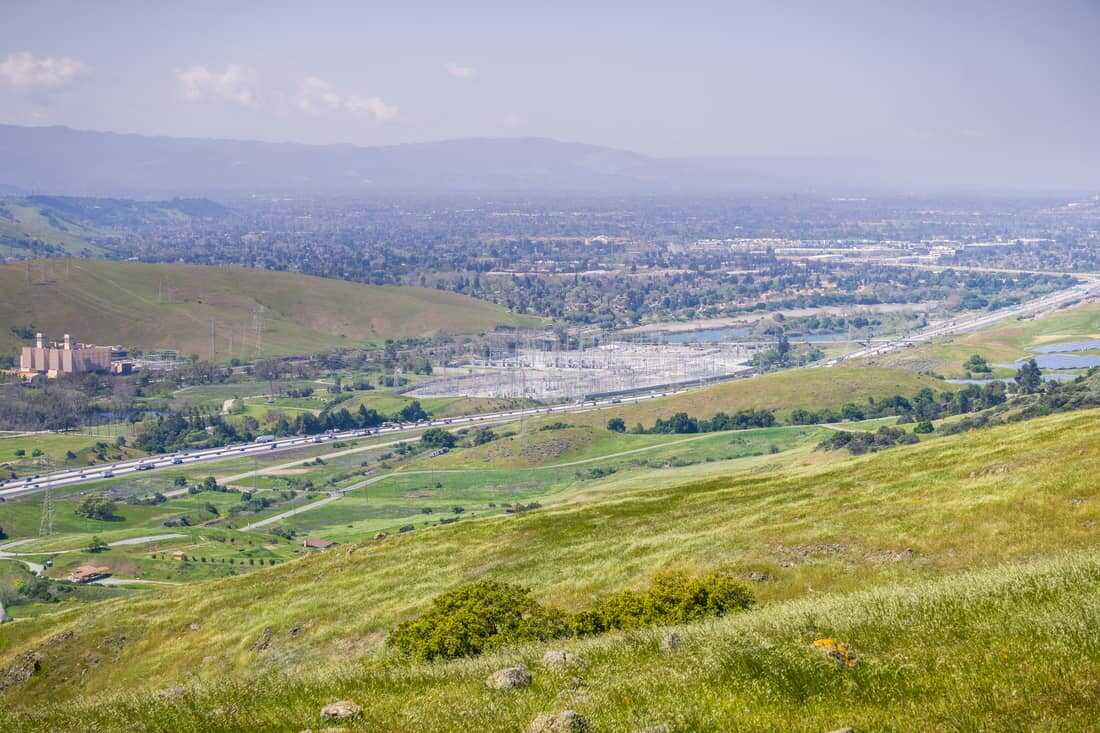 San Jose is the largest city on this list, with a population of over 1,000,000. It has about 40 days of ideal weather yearly and you can expect no cloud cover around 70% of the time. Plus, wind speeds average approximately 5.0 mph, so San Jose definitely deserves to be on this list.
What Else Can San Jose Offer?
The residents of San Jose have it good. They live in the county seat of Santa Clara County, which is one of the most affluent counties in the entire US. Since 1988, the city motto is 'Capital of Silicon Valley'. What more needs to be said? But, if you want us to expand – San Jose has the third-largest GDP per capita in the world.
The headquarters of PayPal, Samsung, Hewlett Packard, and eBay are all located in San Jose, and that's just naming a few. So, San Jose is not just one of the best weather cities in the USA, it's also one of the richest. Maybe home values will paint an even clearer picture – the home value of a middle-price tier home is around $1,303,000.
Mesa, Maricopa County, AZ
Mesa, Arizona is the only city on this list not from California. And it managed to get on the list because it has about 35 ideal weather days per year, and cloud cover sits over Mesa only around 20% of the time. The summers get hot, but Mesa has a desert climate, so it's to be expected. But as far as desert climates go, it's quite mild.
Other Interesting Facts About Mesa
As Mesa is a large city, with over half a million inhabitants, there's no lack of attractions and chances for fun activities. From the Mesa Arts Center, the largest in Arizona, to Mesa Grande Temple Mound, residents can easily find something to fill their free time. And if you want to see roses blooming in the desert, visit the Rose Gardens at the Mesa Community College.
Fontana, San Bernardino County, CA
Located in San Bernardino County, Fontana takes the last place on our list of the best weather cities in the USA. It annually has around 36 ideal weather days and you will see pure sunshine a good 79% of the time. Average winds speeds in Fontana are about 4.6 mph, but when Santa Ana winds blow, the situation is quite different – for the worse, according to most.
What More Can You See in Fontana?
Fontana started out as an agricultural community, then developed into an industrial town – with the largest employer being the Keiser Steel Mill, and is now the second-largest city in San Bernardino County. For NASCAR fans, the Auto Speedway Club in Fontana has been hosting races since 1997.
And One More
While this list is about the best weather cities in the USA, we would like to go in the opposite direction and mention Buffalo, New York. This city has over 310 cloudy or partially cloudy days per year. Because of the lake-snow effect, it gets a full two months of snow yearly. Having only 3-4 sunny months doesn't seem so bad now, does it?
Is Searching for Good Weather Urging You to Move?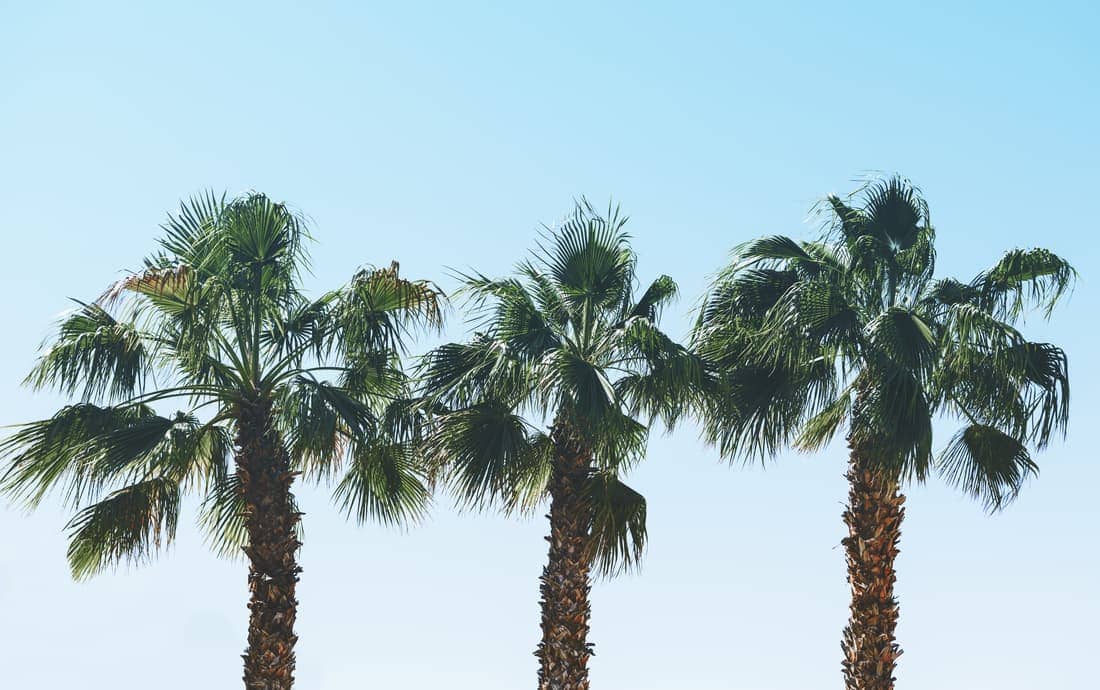 Then your first step should be to contact SleeveUp Homes. We buy houses all across Southern California and can buy your old home for top dollar, which can help you finance the move to one of the best weather cities in the USA.
If you're worried about making repairs or prepping your home for sale – don't. We'll buy your house as-is and still make the best offer possible. And don't worry about paying a realtor commission either – we take care of everything. But, there's no reason to rush. Request a no-obligation cash offer first to see how we can help.