California wine is highly regarded and sought after worldwide, both for its exquisite quality and the multitude of varietals. California, by itself, produces approximately 80% of US wine and is the fourth largest wine producer in the world. And the high quality and diversity of wine largely stems from the California wine regions where they are produced.
A Short History of California Wine
California's first vineyards were planted in 1779 by Franciscan missionaries in Mission San Juan Capistrano (current-day Orange County). The red Mission grape variety was dominant in California for the next century. Wine-making continued to improve and at the beginning of the 20th century, the US commercial wine industry was going strong.
But then the Prohibition happened. While some home winemakers were still producing wines, the industry was devastated. Before the Prohibition, California had 713 wineries in operation. It took until 1986 for the same number to be in operation again. But disaster struck again.
In the 1990s, around 50 000 acres of wine grapes were destroyed because of phylloxera – a louse that feeds on vine roots and leaves. It took years for the industry to recover. On a positive note, all of this led to a lot of experimentation with varietals and a better understanding of terroir, making California wine what it is today.
How Many Wine Regions Does California Have?
California has 4 broad wine regions – the North Coast, Central Valley, Central Coast, and South Coast regions. But the story doesn't end there. California is home to 142 American Viticultural Areas (AVAs), as defined by federal regulation. An AVA is a delimited grape-growing region with a specific climate and geographic features – like soil and elevation.
These features affect the grapes and differentiate the region from the surrounding regions. Pursuant to the above-mention regulations, each region needs to meet certain criteria to be considered an AVA. Thus, you could argue that there are 142 California wine regions as of 2021, and you wouldn't be wrong.
The AVAs also affect the way a wine can be labeled. For a label to carry the name of an AVA, 85% of the grapes must be grown in the corresponding AVA. For county names, 75% must be grown in the county. Finally, for a wine to be labeled with California, a county name, or a specific AVA, 100% of the grapes must be grown in California.
North Coast
The North Coast is the largest producer of wine in California. It is home to over half of all California wineries and is the region that put California wine on the map. It encompasses the following counties: Lake, Solano, Sonoma, Marin, Mendocino, and, of course, Napa.
The region is best known for its Cabernet Sauvignon, Pinot Noir, and Chardonnay. But with varied geographical features – from the cool and forested lands of Mendocino County to the mountains and valleys of Napa – the North Coast produces wines of all varietals.
There are 54 AVAs located within the North Coast region. That should be enough to tell you how many different wines you can find here. Because Napa Valley is probably the most famous wine region in the US, it's interesting to note that only 4% of California wine is produced here.
The Most Famous California Wine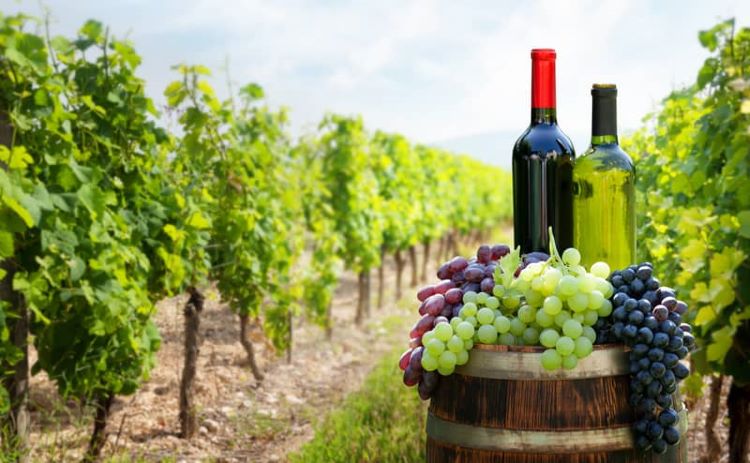 If we're talking about famous wineries from California, we would be amiss not to mention Chateau Montelena and Stag's Leap. These wineries produced the wines that put California wine on a pedestal and shook up the sommelier world. And the story behind it is even more interesting.
In 1976, British wine expert and merchant Steven Spurrier and Patricia Gallagher, director of the Académie du Vin, organized the Paris Wine Tasting, which will informally go down in memory as the Judgement of Paris. Two blind tastings were to be performed by a panel of 11 judges, including Spurrier and Gallagher – one for Chardonnays and one for red wines.
Each judge was to grade the wines on a 20-point scale, but only the points of the 9 French judges were counted (thus excluding Spurrier and Gallagher from the final tally). At that time, France was generally considered the top producer of fine wines. Spurrier himself was a connoisseur of French wine and only sold French wines.
You can see where the story is going – 1973 Chateau Montelena Chardonnay got first place in the category of white wines and 1973 Stag's Leap Cabernet Sauvignon took first place in the category of red wines.
Thus, California wine was recognized as the best and most prestigious in both categories by a panel of French experts. As far as the world of fine wine goes, this event was cataclysmic. The loss was so devastating that after the event Spurrier was banned from France's wine-tasting tour for a year, likely for the damage the competition had done to the image of French wine.
If you want to relive a fraction of the days when California wines beat prestigious French wines for the first time in history, the 1973 vintage of Chateau Montelena is held at the Smithsonian National Museum of American History.
Central Valley
Central Valley is not a separate AVA, but this is the wine region that can be considered the workhorse of California. Central Valley grows approximately 70% of California's grapes. Sacramento, Fresno, Madera, Yolo, and San Joaquin counties are encompassed by Central Valley.
If a wine is a label only as California wine, there's a good chance the grapes were grown here. One of the more famous AVAs in Central Valley is Lodi. It produces grapes for Zinfandel wines. Vines produce less fruit as they age, allowing the remaining fruits to have a higher concentration of flavor.
Because some vines in Lodi were planted as far back as the late 19th century, Zinfandel grapes and wines are considered premium quality. Central Valley also includes the Sierra Foothills AVA, which is home to over 100 wineries.
The Sierra Foothills AVA spreads over 2 600 000 acres, making it one of the largest viticultural areas in all of California. Zinfandel is the most common grape variety grown here, but Cabernet Sauvignon and Syrah don't fall too far behind.
Central Coast
The Central Coast region is the second-most prestigious when it comes to California wine, right after the North Coast. It stretches from LA to SF and can roughly be divided into the Northern and Southern Central coast.
Some famous AVAs from the Northern Central Coast are the Santa Cruz Mountains, Livermore Valley, and Monterey County. Approximately 80% of California's Chardonnay can be genetically traced to the Northern Central Coast, particularly Livermore Valley.
The Southern Central Coast includes AVAs such as San Luis Obispo and Santa Barbara Counties, and Paso Robles. This region is also home to some of California's oldest vineyards, as it is recorded that vines were planted in Paso Robles as far back as the late 18th century. The entire Central Coast region is probably best known for Pinot Noir.
South Coast
The South Coast is the least well-known of the California wine regions. But that doesn't mean no California wine is produced here. Temecula in Riverside County is the most famous AVA in this region. And the situation is rapidly changing. Just a decade ago, you would find almost no wineries if you visited this area. Right now, Temecula is home to around 35 wineries.
San Diego County and Malibu are also never AVA addition to the California wine scene. As the South Coast covers an extensive geographical area, the terroir is varied. Many smaller producers have started planting vineyards, so it stands to reason that the South Coast will rise to prominence in the near future.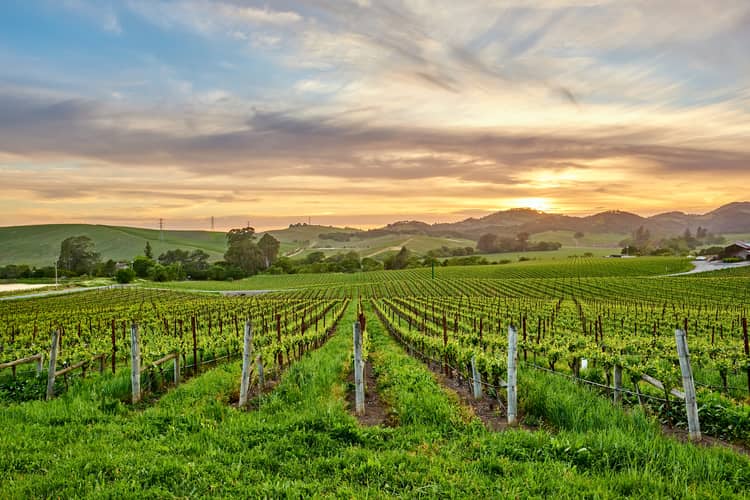 Looking to Move to a CA Wine Region?
You'll likely need to sell your current house to finance the move. SleeveUp Homes buys houses across Southern California. We don't work with realtors so you won't be paying any commission and we'll buy your house as-is, so you don't have to invest anything.
If you want to have your pick of California wine regions, you'll need to get the best price possible when selling your home. With the best prices and no costs, we can help make your dream a reality. Contact us to request a cash offer and you can be making plans to move to a different wine region within a week.