While retirement planning is highly subjective and dependant on individual circumstances, there are certain factors most soon-to-be retirees consider high priorities. You may prefer warmer or colder weather, but you definitely want to be comfortable financially, feel safe, and be able to find a community. Thus, there is no one best place to retire to in the US, but there is one for you.
Because of the different criteria that could affect your choice, we've made a diverse list of desirable retirement locations with 5 states and a representative city or town from each state. Criteria such as weather, safety, cultural events, and access to healthcare are considered. But we've also attempted only to list places that are affordable.
As it stands right now, the median home price in the US is around $356 000. The locations on our list will mostly have median home prices below or around the national average. Ultimately, it's a balancing act – even if you find a place you love, you need to be able to afford to move there, which is why we provide multiple options.
Georgia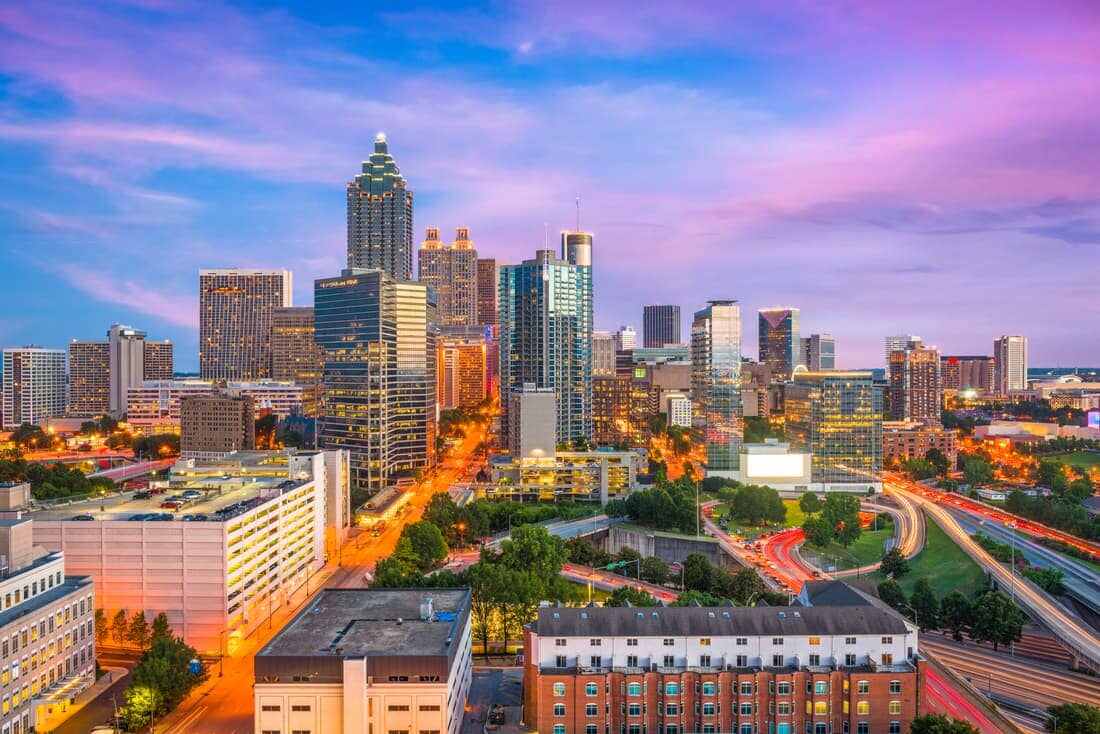 One of the main reasons you should consider retiring in Georgia is the low cost of living and affordable housing. Property taxes are relatively low compared to the rest of the country and there are no estate or inheritance taxes in Georgia. You also get tax exemptions for retirement income.
The average price of a home in Georgia is around $256 000, which is below the national average. So, if you were to sell a home in San Bernardino County, where the average price is around $469 000, you could both finance a new home in Georgia and have a good chunk of money left over.
Another reason to retire in Georgia is the climate. The average yearly temperature is around 64 degrees and there is little chance of natural hazards. That is, unless you are living on the coast, where there is an increased risk of hurricanes.
Georgia does have one downside for retirees – the percentage of over 65s living here is below the national average. Thus, if you are looking to live in communities with people in a similar age range, it may take some work. Additionally, Georgia ranks low when it comes to arts and entertainment establishments per capita, so that is another potential downside.
Augusta
Augusta is a good representative of Georgia and is one of the best cities to retire in. The housing prices are below average for GA, so there is a lot of incentive for retirees to move here and safeguard their retirement nest egg.
This lovely river city is home to around 200 000 people and is home to 7 large parks and recreational areas, perfect for people looking for calm and comfort. If the city itself doesn't provide enough entertainment, you can always take a day trip to Atlanta or South Carolina, as the city lies just across the state border.
Tennessee
If financial concerns are your primary motivator when deciding on the best place to retire to, you should definitely consider Tennessee. The cost of living and the price of housing, with an average house costing around $241 000, can make for very comfortable living.
You also won't be paying any state income or estate tax if you move to Tennessee. Combined with the favorable weather, TN should be on the list of everyone's retirement locations. However, moving to Tennessee does have a downside – the serious crime rates in the major cities are above average.
Knoxville
Knoxville is a college town, but that doesn't mean it's not suitable for retirement. First, let's get the main negative factor out of the way – Knoxville does fall into the category of cities with an above-average serious crime rate. But let's get to the positive.
Healthcare is easily accessible in Knoxville and Knox County ranks 13th out of the 95 counties of Tennessee. Yet, the main draw of Knoxville is the culture. It has a rich and vibrant arts community and many festivals are held throughout the year.
If you want to spend your retirement listening to bluegrass or country, Knoxville could be the choice for you. You will also have access to the Knoxville Opera or Symphony Orchestra, in case your preferences lie there. In essence, Knoxville is one of the best retirement cities if you are looking for a little less calm and a bit more activity.
Massachusetts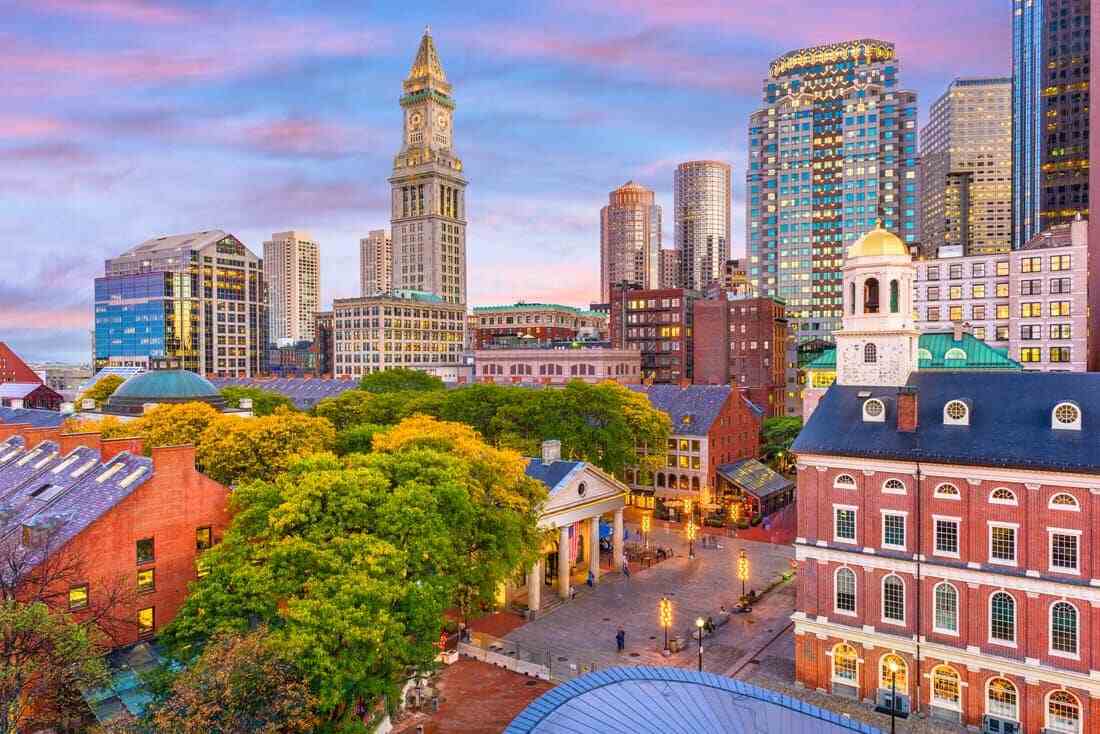 Massachusetts is not affordable, it's as simple as that. MA is one of the best places to retire to in the US only if you have the financial means. The average home price is around $530 000, which is even comparable to a lot of places in California. If you were to sell a house in Riverside County CA and buy one in MA, you'd about break even.
However, Massachusetts is on the list for a reason. You would have good access to health care, economic stability is high, and overall environmental conditions are good. The climate is colder than the rest of the states on the list, but that could be a selling point for those who prefer cold weather.
Pittsfield
Pittsfield is one of the best places to retire to because it combines the positives of MA – good access to health care, air quality, and economic stability – and lessens the negatives. The price for an average home in Pittsfield is around $233 000, which is less than half for MA.
There is also little risk of natural hazards and it has a strong cultural scene. It even received the Commonwealth Award (MA's award for the arts, humanities, and sciences) in 2009. All in all, if you prefer colder weather, good health care, and are partial to the arts, while still living in a place that's relatively affordable, Pittsfield could be the choice for you.
California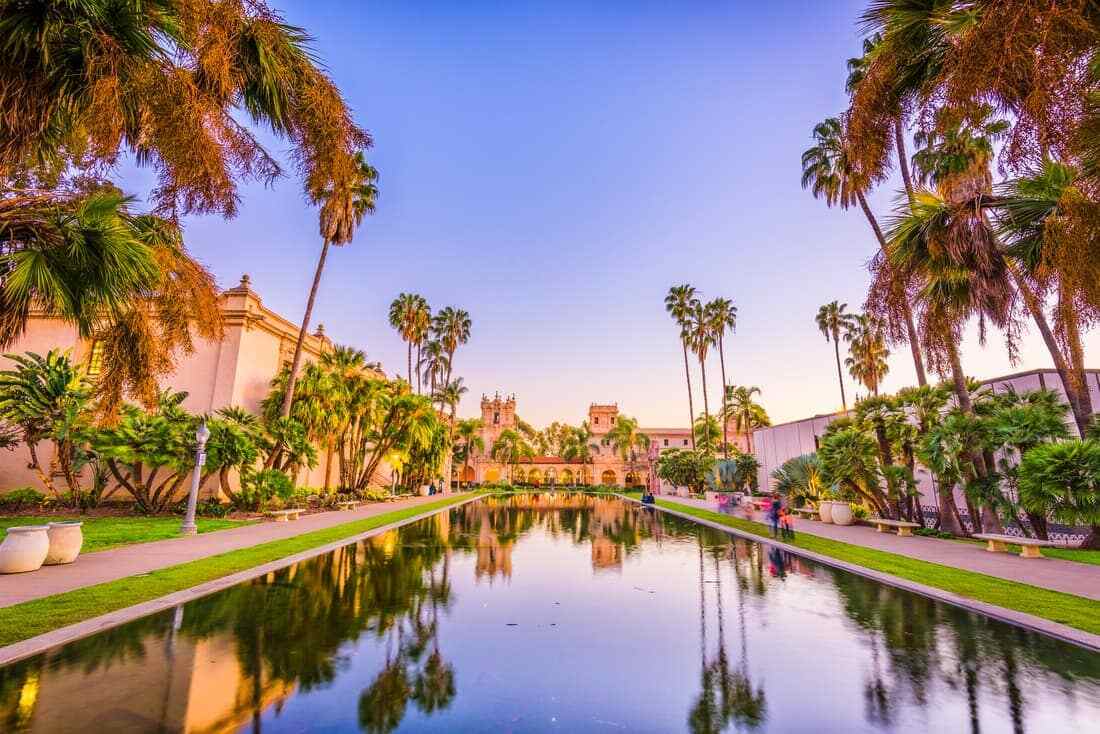 Similar to Massachusetts, living in California is not cheap. House prices are above the national average, as is the cost of daily living. But California has a lot of other things going for it. Of course, we should first mention the climate – one of the main incentives to move to CA is the year-round warm weather. Then, we get to the diverse geography.
You could choose to retire near one of California's many beaches. Or go further inland and hike in hills and mountain paths. One thing that California offers that no other state in the US does is the wine culture. Imagine spending your retirement exploring the multitude of California's wine regions. It doesn't get much better than that, does it?
Encinitas
Encinitas represents the best aspects of California. It is a beach town of about 60 000 people located in San Diego County. The climate is of a mild, Mediterranean type, which makes for nice summers and warm winters. You can visit the beaches year-round and participate in or watch the many local surfing competitions.
But what makes Encinitas stand out as one of the best places to retire to is safety. It is one of the safest places you can live in California. However, all of this comes with a price tag – the price of an average home is far above the national average. You should consider moving here only if financial concerns are secondary.
Florida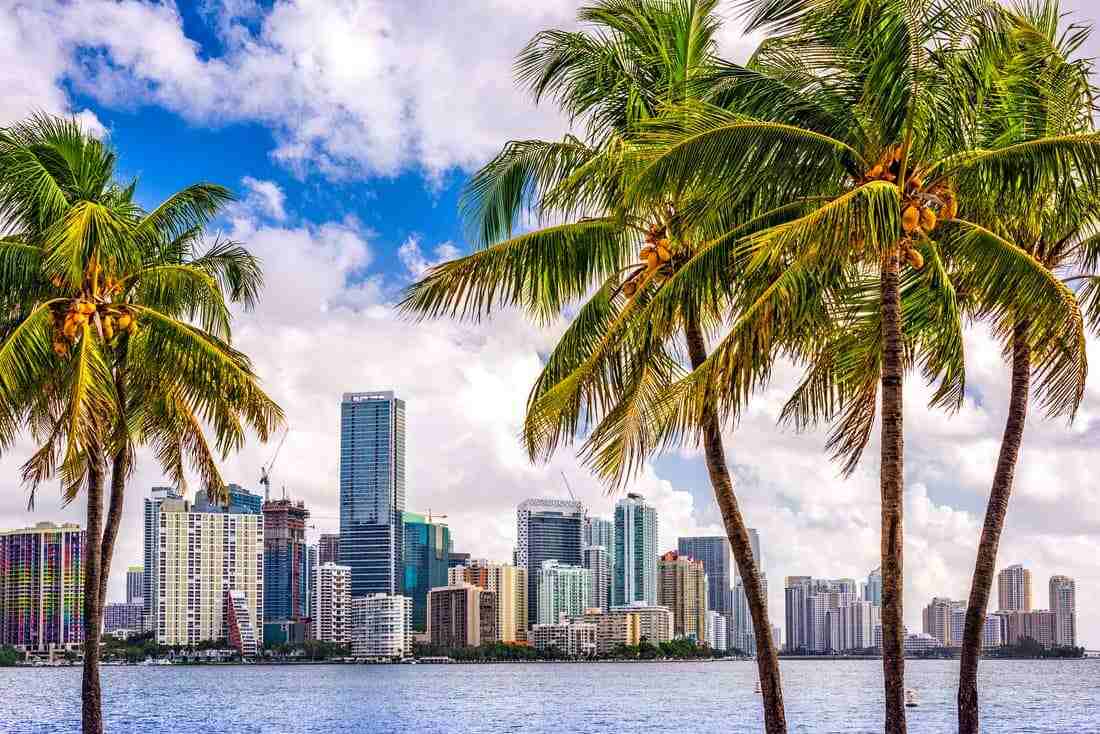 Florida has long been considered the go-to for retirees. Thus, it can't be left out of a list of the best places to retire to in the US. But if you plan on moving to Florida, you've got to love hot weather. The Sunshine State has the second-highest temperatures out of the entire US, right after Hawaii.
A big draw of Florida is that a large percentage of the population is over 65. So you should have no issue finding friends and establishing a community with people of a similar age. That being said, Florida has high instances of natural hazards occurring, primarily hurricanes and tornadoes, which is always a concern.
Sarasota
Sarasota is best known for its white sandy beaches and many resorts. Tourism is a large contributor to the economy of Sarasota, so this could be the first stop for your next vacation. If you grow to love it, you can start making plans to retire here. And if you do, you definitely won't grow bored in retirement.
Sarasota is a cultural hub so you will always have something to look forward to. Additionally, like many cities in Florida, there is a vibrant retiree community in Sarasota, so it would be quite easy to integrate. However, once again, everything comes with a price tag – the average house price is around $365 000, which is a bit above the national median.
Don't Know How to Finance the Move to One of the Best Retirement Places?
Once you decide on a place you like, the first thing you should do is figure out if you can afford it. Contacting SleeveUp Homes can be your first step – we buy houses in California and because we pay top dollar, it can help finance your move.
And we do mean to help you. We intentionally cut out the middlemen so that you are left with more money in your wallet. If you sell to us, you won't be paying any realtor commissions, have to cover the closing cost, or even repair anything before you sell – leave everything to us. Still not sure? Request a no-obligation cash offer and see that we stand behind our words.