San Diego County is more than just the city of San Diego itself. Many San Diego suburbs and satellite cities are well worth checking out if you are thinking of moving, but are looking to avoid big crowds. We've provided a list of the 10 best cities in San Diego County, taking into account affordability, crime rates, household income, and other relevant statistics.
Because what the best city is for you is subjective, our list is only in alphabetical order. All of the towns and cities on the list are worth checking out, and we decided not to single out only one or two. And, because you first need to know if you can afford to move to any of these places, we've provided the average price of homes and the sale price change in the last period.
Carlsbad
Home Price ~ $1,225,000
Price Increase ~ 30%
Carlsbad is one of the best beach towns in San Diego County, but, maybe counterintuitively, it's primarily known for the golf industry. It is the center of the golf industry in California, earning the nickname Titanium Valley. Companies like Odyssey Golf, TaylorMade Golf Company, Cobra Golf, etc. are located in Carlsbad and are some of the largest employers.
Legoland California is also based in Carlsbad. Keeping all of this in mind, it won't come as a shock that Carlsbad is a very popular tourist destination, in part because of its beaches, numerous golf courses, and, of course, Legoland.
But Carlsbad is not simply a popular tourist destination. Its public schools are some of the best in the county and it is often considered one of the best cities to raise a family. However, all of the positives also make buying a house in Carlsbad pricey – the median home price is well above the US, and even California, average.
Del Mar
Home Price ~ $3,065,000
Price Increase ~ 21%
Del Mar is an affluent suburb of San Diego and it shows across all statics. Just taking a glance at the home prices, you can notice that Del Mar is not a place most people can afford to move to. Even if you were to sell a house in Orange County, where homes net some of the highest prices in California, you'd still be two thirds off from buying a home in Del Mar.
In the same vein, there are no major employers in Del Mar and fewer than 4,500 people live here. In short, you don't move here to become rich, you move here if you already are rich. But everything in Del Mar is so expensive for a reason. It is one of the best San Diego suburbs to live and raise a family in.
Crime rates are low, unemployment is low, and schooling is excellent (although the schools are becoming a bit overcrowded). This suburb stretches along the coast and partially further inland. If you can afford to move here, you will always have the option to take your family on prolonged beach outings and other adventures.
El Cajon
Price
Price Increase ~ 27%
El Cajon is a city east of San Diego, with a population of over 100,000. Unlike the previous two entries on the list, El Cajon has more of an industrial feel. It is rather densely populated and a lot of the population rents, as opposed to owning their homes. Yet, El Cajon is a family-friendly city with good access to education.
It's interesting to note that 3 of the top 5 employers in El Cajon are educational institutions – the Cajon Valley Union School District, Grossmont-Cuyamaca Community College District, and Grossmont Union High School Districts. But what makes El Cajon truly stand out is the diversity – about a third of the population was born outside of the US.
Encinitas
Home Price ~ $1,583,000
Price Increase ~ 26%
Encinitas is a popular suburb of San Diego, in no small part because it is one the safest towns in the San Diego area and because of its excellent school system. As a beach town, you could think that beach-related activities would be popular in Encinitas. And while they are popular, horseback riding may actually be the most popular leisure activity.
It could be because it's one of the most desirable places to retire in the US, so a large part of the population has time for leisure activities and the money to finance them, but you shouldn't be surprised to see a lot of people on horseback in the surrounding areas.
But, as is often the case, the benefits of living in Encinitas come with a price tag – homes are expensive and the cost of living is high. In fact, only two locations on this list have higher average real estate prices and they are both affluent suburbs with low populations.
Escondido
Home Price ~ $731,000
Price Increase ~ 27%
Escondido is one of the oldest towns in San Diego County and with a population of over 140 000, it is one of the most populous cities on this list. Escondido has good public schools and good access to healthcare, with the only trauma center in northern San Diego County being located right in Escondido.
On the same note, the Palomar Medical Center, within which the trauma center can be found, is the top employer in the city. The runners-up are the Escondido Union School District and the city of Escondido itself. As far as crime safety goes, Escondido is right in the middle when compared with the 12 other largest cities in San Diego County.
However, since 2010, there have been significant reductions in both violent and property crime. But what could make Escondido stand out to you is a focus on the arts – approximately 11% of the population works in fields related to the arts, the California Center for the Arts is located here, and the Escondido Arts Partnership continually promotes the art scene.
La Mesa
Home Price ~ $793,000
Home Price ~ $793,000Price Increase ~ 29%
La Mesa is a city of around 60 000 people, just 9 miles east of San Diego. It is one of the more affordable locations on this list, especially compared with the high-quality institutions you have access to when you live here.
The civic motto of La Mesa is 'The Jewel of the Hills', but, unfortunately, it hasn't been living up to the motto in recent years. The city suffered through civil unrest in 2020 and 2021 and while the situation has stabilized, reforms are in the works that will, hopefully, help prevent such negative occurrences in the future.
On a more positive note, La Mesa is one of the rare places in San Diego County where German cultural influence can be felt. In particular, the largest annual festival is Oktoberfest. For three days and nights per year, over 200 000 visitors can enjoy and emulate the sights and sounds of Germany, right in the heart of California.
Oceanside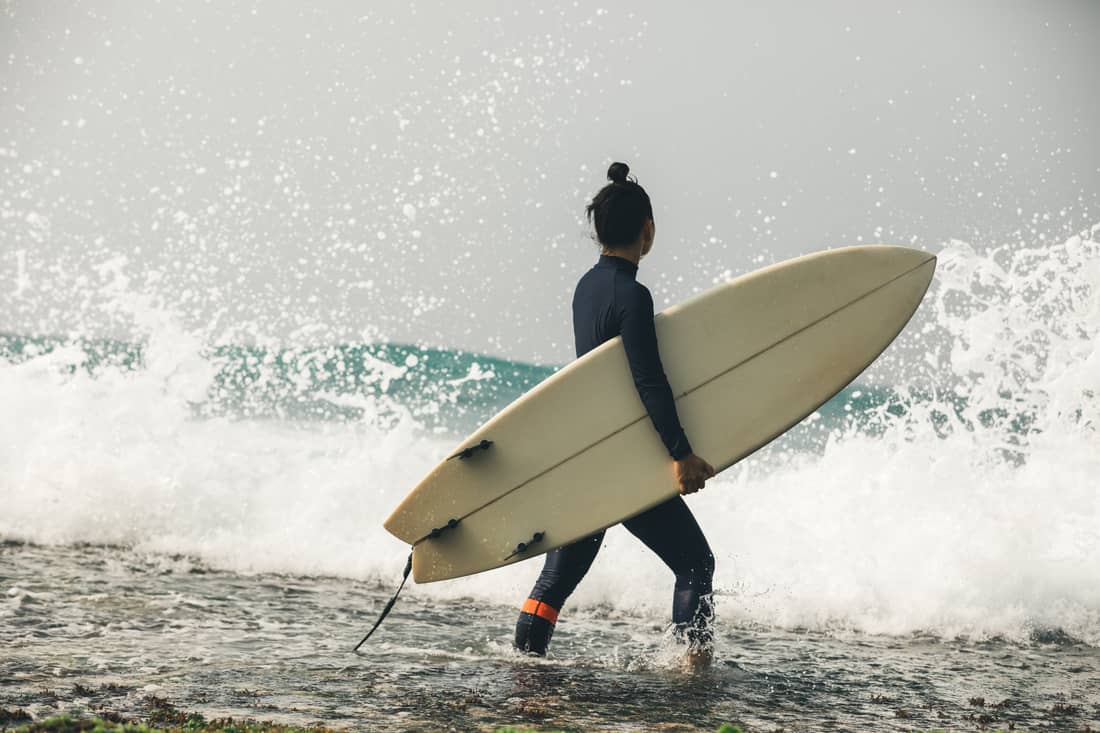 Home Price ~ $742,000
Price Increase ~ 27%
Unlike what the name might suggest, Oceanside is not a quaint little beach town in the middle of nowhere. With a population of around 170 000 people, it is the third-largest city in San Diego County and forms the tri-city area with Carlsbad and Vista.
However, compared to neighboring Carlsbad, the median home price in Oceanside is much lower, as is the cost of living. With access to similar services and comparable quality of life to other places on this list, Oceanside is the definition of 'bang for your buck'. Plus, the largest surf competition for women – the Supergirl Pro Jam – is held in Oceanside.
Poway
Home Price ~ $996,000
Price Increase ~ 28%
Poway is a smaller town with a population of around 50 000. It is an unincorporated community and became a city in 1980, making it one of the youngest cities on this list. The main drawbacks of Poway are that it is not a beach town and that it is quickly becoming an affluent suburb.
While the second point is a positive if you already live in Poway, it also means that it may be rather expensive to move here in the near future. But, there's a good reason why people are flocking to Poway – it has excellent schools, unemployment is low, and it is one of the safest towns in California.
San Marcos
Home Price ~ $803,000
Price Increase ~ 27%
San Marcos is an inland city located in northern San Diego County. It is bordered by Escondido, Encinitas, Carlsbad, and Vista – three of which can also be found on this list. It's only logical to conclude that this area has some of the best cities in San Diego County and you can't make a wrong choice if you decide to move here.
The city itself is home to around 85 000 people and has a suburban feel. No specific industry stands out as the dominant driver of the San Marcos economy, and people are employed in a wide range of industries – from logistics and retail to education. But the largest employer in the city is the San Marcos Unified School District.
Solana Beach
Home Price ~ $1,862,000
Price Increase ~ 22%
Solana Beach comes in last on our list, but definitely not least. It is a small suburb of around 13 000 – 14 000 people and constantly makes it to the top of all lists, year after year. Unemployment and poverty rates are low, most people own their homes, and the schools are top-notch. Solana Beach is littered with art galleries, antique shops, and boutiques. It is the quintessential affluent suburb./p>
But that's also its main downside. As far as San Diego real estate prices go, only Del Mar is more expensive. If you want don't mind a bit of painting with a broad brush – Solana Beach is the more affordable version of Del Mar (which doesn't make it truly affordable). And yet, Solana Beach is still one of the best cities in San Diego County./p>
How Easy Is It to Buy a House in San Diego County?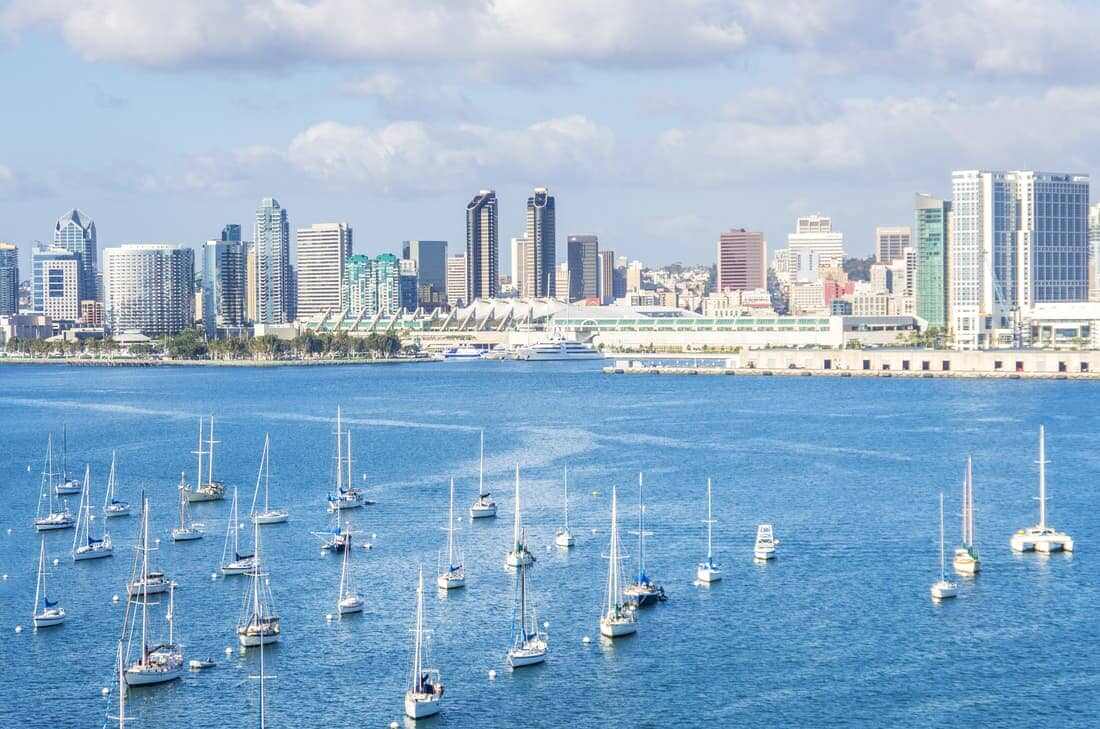 Like in the rest of California, the San Diego real estate market is hot. It is not difficult for sellers to find buyers for a San Diego home and houses don't sit on the market for too long. Prices have been steadily increasing and continue to do so. And while that's true for most of San Diego County, it goes double for the 10 places on our list./p>
How Does San Diego Compare to Other Southern California Counties?
It's right there at the top. The average price of a home is higher in Orange County but lower in San Bernardino, Ventura, and Riverside. The prices are most similar to Los Angeles County – if you were to sell a home in San Diego County, you could buy a comparable one in LA.
Considering Moving to San Diego?
SleeveUp Homes can help. We understand the prices are intimidating, especially if you want to move to one of the 10 best cities in San Diego County. You will have to find a buyer for your old home that is willing to offer you top dollar to finance the move. And that is what we do.
Because we are not wholesalers or flippers, we will give you a better offer than the others you've received. Plus, if you sell to us, you won't be paying any agent commission, which will leave about 5% of the profits in your pocket. But don't take us at our word – request a no-obligation cash offer and see for yourself that we are serious when we say that we pay more.