A sea breeze to cool you during summer and a temperate climate to keep you warm during winter. Lively people, pristine beaches, surfing, and a welcoming culture. What more could a person ask for? California has some of the best beach towns to live in out of the entire US. And we do mean live in, not just visit.
People pay good money to spend just a few weeks per year in a beach town. But why not enjoy such luxuries year-round by avoiding classic tourist destinations? Here is a list of the 10 best beach towns to live in California, in no specific order.
Newport Beach, Orange County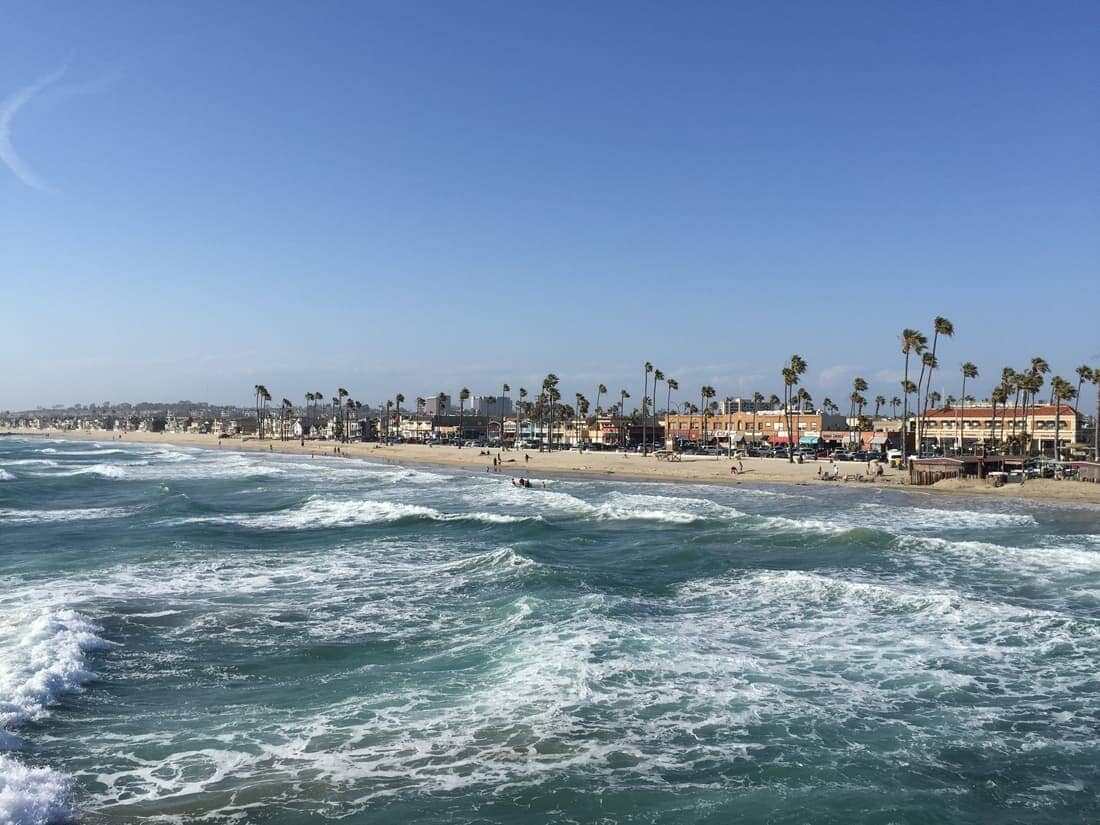 Located in Orange County, Newport Beach is home to around 85 000 residents. Newport Beach is not only a beach town, but also partially covers the San Joaquin Hills. To the west, it is bordered by the Santa Ana River, and that makes Newport Beach a beach town by a river nestled in hills.
The diverse geographical features are the perfect grounds for a whole host of outdoor activities, from surfing to birdwatching. But it doesn't end there – 8 artificial islands with residential properties are located in Newport Harbour.
Newport Harbour is one of the largest recreational harbors on the West Coast, so you can enjoy everything from kayaking to fishing. However, all of the benefits of Newport Beach come with a price tag – housing prices are well above the median in California.
Santa Monica, Los Angeles County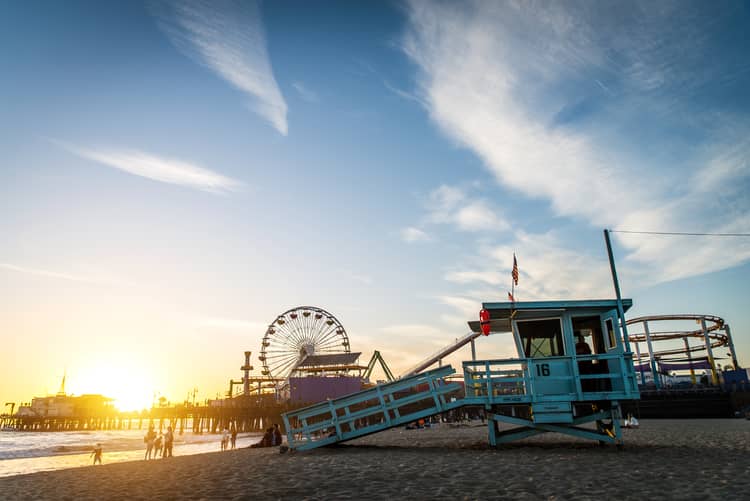 Santa Monica is largely a resort town, but that doesn't mean it is not one of the best beach towns to live in full-time. It is placed in the eponymous Santa Monica Bay and is home to around 90 000 people. As it is located in Los Angeles County, Santa Monica is bordered by 5 different Los Angeles neighborhoods.
The people of Santa Monica are very eco-conscious and it was one of the first places in the US to take active steps to preserve the environment. As far back as 1994, a comprehensive sustainability plan was adopted. And the people of Santa Monica not only followed through, but went beyond. By 2019, 100% of the city's energy came from renewable sources.
As far as employment opportunities go, Santa Monica is big on creative industries. The US headquarters of Universal Music Group is based in Santa Monica, alongside Lionsgate Films, game development studios like Activision Blizzard, Riot Games, and PUBG Corporation, among others. It is the center of Silicon Beach – a rising competitor to Silicon Valley.
Encinitas, San Diego County
Encinitas has a lot of things going for it, one of which is the climate. The temperatures generally range between 40 and 85 °F, rarely going outside of that scope, making for a mild Mediterranean feel. It is also home to a lot of educational institutions, including 3 colleges.
It might be due to the relaxing climate or the local culture, but a very important factor that makes Encinitas one of the best beach towns to live in is – safety. It is one of the safest places in California when it comes to crime statistics. You will be as safe and secure in your person and belongings if you live in Encinitas as you will be anywhere else in California.
A notable local landmark/art installation is the Surfing Madonna. It is a mosaic installed overnight in 2011, depicting the Virgin of Guadalupe on a surfboard. Because it was installed without permission, it was quickly taken down. However, due to the response by the locals, it was reinstalled across the street from its original location and is now, once again, on full display.
Carlsbad, San Diego County
Carlsbad is a neighboring beach town to Encinitas. Consequently, it shares the same climate – mild summers and temperate winters. However, while both neighbors are located in San Diego County, Encinitas has more of a beach town feel and Carlsbad is a true coastal city, with around 120 000 people calling it home.
If you are into anything golf-related, Carlsbad could be the choice for you. Besides the numerous recreational golf courses, it is also one of the leading cities when it comes to the golf manufacturing industry. So much so that it has the nickname Titanium Valley – in reference to the industry.
Carlsbad also houses Legoland California, making it a popular tourist destination for both Californians and people from across the US. An interesting fact is that one of its sister cities is Karlovy Vary – a spa town and one of the most popular tourist destinations in the Czech Republic.
Laguna Beach, Orange County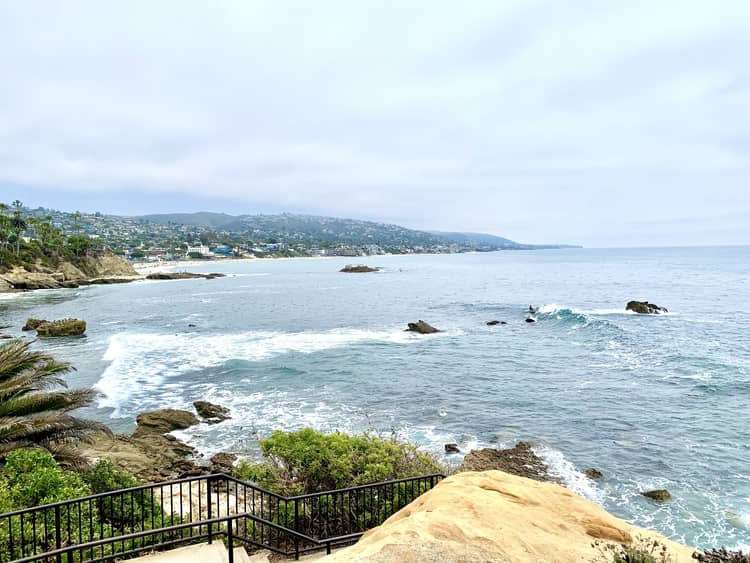 To make a switch from the more populous places, let's talk about Laguna Beach – a quaint little town with a population below 25 000. What is special about Laguna Beach you may ask? The beautiful beaches and the laid-back culture. Painters and photographers have been settling here since the early 1900s to find inspiration in the picturesque landscape.
The favorite pastime of residents can likely be considered surfing, as can be expected from a beach town. The Brooks Street Surfing Classic is a surfing competition that started in 1955, making it one of the longest-running surfing competitions in the US.
Asides from that, hiking, biking, and running in the more than 20 000 acres of protected land is what you can look forward to if you were to live in Laguna Beach. And even though it's small, Laguna Beach is home to an institution of higher learning – the Laguna College of Art & Design.
Rancho Palos Verdes, Los Angeles County
Rancho Palos Verdes is one of the best towns to live in for 2 reasons – safety and beauty. According to most crime studies, it is even safer than Encinitas and the diverse geographical features can rival that of Laguna Beach.
If you were to move here, seeing peafowl strolling by on the beaches will become a regular occurrence. While there are ecological downsides to such a large population of peafowl living in the area, seeing a peacock strut its tail feathers up a bluff is truly a sight to behold.
The public schools are consistently highly rated, most residents own their homes, and there is no lack of attractions – from cafés and restaurants to nightclubs. But, the price of real estate and the cost of living is fairly above average for California, which would be the main downside of living in Rancho Palos Verdes.
Carmel-by-the-Sea, Monterey County
A list of the best beach towns to live in must include Carmel-by-the-Sea. With a tiny population of around 4 000, Carmel-by-the-Sea is more of a tourist destination than anything else. So, people moving here is quite uncommon, but it is still one of the most prestigious places to call home.
It was founded in 1902 and was settled by mostly artists. According to a 1910 article from the San Francisco Call, the majority of Carmel's residents were creatives, devoted to the 'aesthetic arts'. The artistic vibe can still definitely be felt in Carmel, but now it is also home to many luxury resorts and hotels.
A whole host of notable artists, scholars, and political thinkers called Carmel-by-the-Sea home at some point - from Clint Eastwood to Robert A. Heinlein. On the downside, it is one of the most expensive places in California, but when it comes to the best coastal towns to live in if you have the financial means, Carmel must be mentioned.
Santa Barbara, Santa Barbara County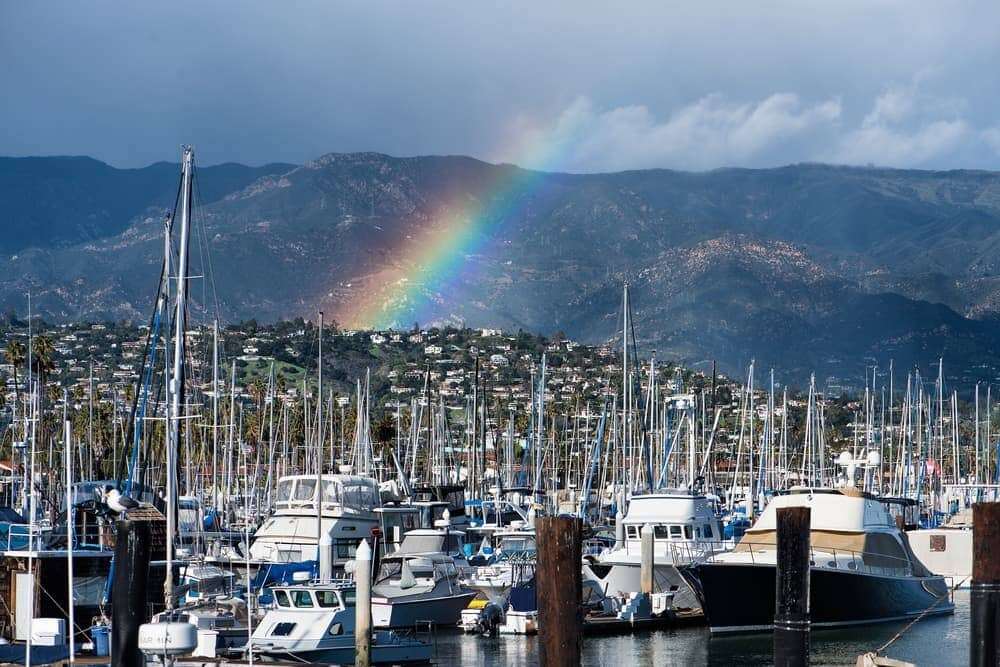 Nestled between the Santa Ynez Mountains and the Pacific Ocean, Santa Barbara is the capital of the eponymous county. It has been promoted as the American Riviera, but it is not only a tourist and resort destination.
Santa Barbara is home to around 90 000 people and has a diverse economy. Besides the service sector, the tech and aerospace industries are well-represented. Yet, most residents are employed by Santa Barbara County.
It should be noted that residents have access to four institutions of higher learning, which makes Santa Barbara one of the most education-focused towns on this list. All that being said, Santa Barbara is probably best known for its multitude of sandy beaches, as is only right when talking about the best beach towns to live in.
Venice, Los Angeles County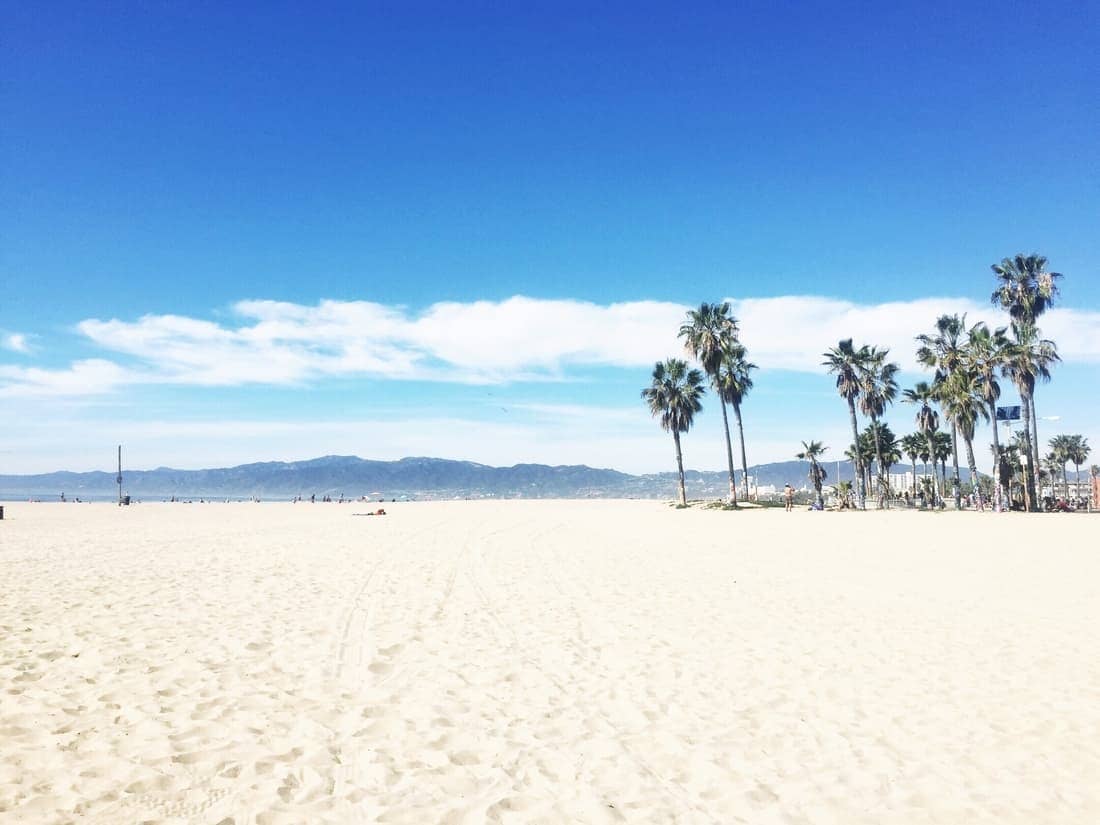 Venice was founded in 1905 as a resort town under the name the Venice of America. While most things have significantly changed since then, two remain the same – it has miles of canals running through it, just like the Venice of Italy, and it is still a popular resort destination.
While it is best known for the Venice Boardwalk, which features numberless performers, shops, and street art installations, Venice is not only a tourist town. It is home to around 40 000 people that make Venice the cultural hub that it is.
What makes Venice truly stand out from the crown is the architecture. Modeled on Venice, Italy, a lot of the buildings are built in the Italian Renaissance style. As a part of Los Angeles proper, Venice provides many of the opportunities of living in an urban environment, while still retaining the laid-back atmosphere of a beach town.
Half Moon Bay, San Mateo County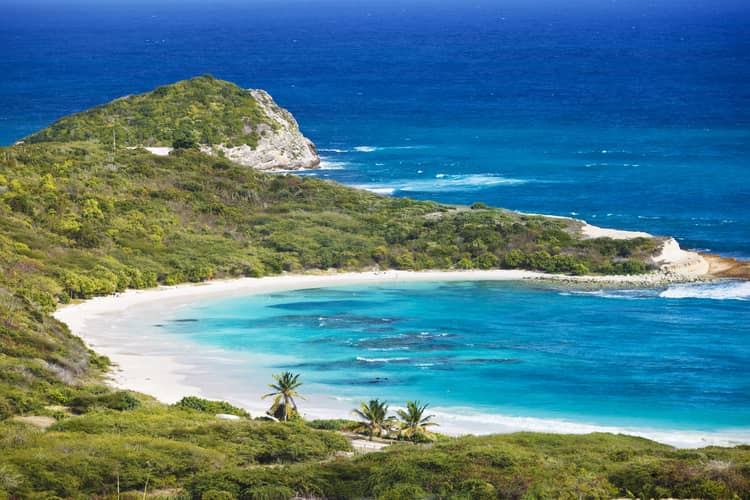 We will finish our list off with another small beach town – Half Moon Bay. Situated in the bay of the same name, Half Moon Bay is the quintessential small beach town. With a population of less than 15 000 and an economy focused primarily on tourism, agriculture, and fishing, it is the perfect place for those looking to get away from a fast-paced lifestyle.
And Half Moon Bay couldn't be one of the best beach towns to live in if surfing wasn't popular with the locals. Mavericks is a well-known big wave surf area, where surfers can try to ride waves as tall as 60 feet. It also hosted the Titans of Mavericks surfing competition, but it was discontinued in 2016.
Because a large part of its economy is based on tourism, Half Moon Bay suffered severely during the 2008 Financial Crisis. The situation has been steadily improving, although the pandemic has once again thrown a wrench into the plans. That being said, Half Moon Bay is still a perfect little beach town for those that have the luxury to call it home.
Need to Finance Your Move?
If any of the listed beach towns has caught your eye, you should start making plans. And the first thing you should do is search for the best buyer for your old home so that you can finance your move. SleeveUp Homes buys homes in Southern California for the highest prices.
We are not wholesalers or flippers, so you can expect to get a better offer than if you were to look elsewhere. And because we are direct buyers, you won't be paying any realtor commission, which can easily leave you with over $20 000 in your wallet. Contact us to get a cash offer and take the first step to making your dreams a reality.