The cost of living, employment opportunities, schools in the area, home prices, and emotional attachments are all important factors when deciding on where you want to live (at least for those that have the luxury to choose). But crime statistics always rank at the top – Californians want to find the safest places to live in California and raise their children.
This is entirely natural. You want to freely walk home at night, know that there's a minimal chance of your home getting burglarized, and not worry about your kids' safety every waking moment. Unfortunately, a majority of Californians regularly report not being safe in their communities.
Because of this, choosing a safe place to live is essential to sleeping soundly. To help you make plans, we have provided a list of the 15 safest cities to live in California. But, before we get to the list, let's see how California compares to the rest of the nation and how safety is determined.
California vs the Rest of the US
California, unfortunately, is not one of the safest states. By volume, the most crimes are committed in California annually out of the entire US; that is to be expected as it is the state with the largest population. Even when adjusted for its population, CA still ranks in the upper half of states for crimes committed per capita.
However, crime is often hyper-localized so there can be large discrepancies between cities. Thus, even though California is somewhere in the middle of the pack when it comes to crimes committed per capita, it still has some of the safest cities to live in the US.
The Criteria Used to Assess the Safest Cities to Live in California
Compiling FBI statistics, Safewise issues an annual report on the rate of violent and property crime per 1000 residents in Californian towns and cities. This means that other dangers, such as natural hazards or COVID -19 infections rates, are not counted to determine the safest cities in California.
Violent crime includes aggravated assault, murder, rape, and robbery; property crime encompasses burglary, larceny-theft, and motor vehicle theft. The safest place is the one with the lowest combined rate per 1000 residents, but we'll also separate both statistics so that you have better insight.
As a side note, places that did not submit a crime report to the FBI are excluded from the rankings. Now that you understand how we define safety, let's get to the list of the 15 safest places in California.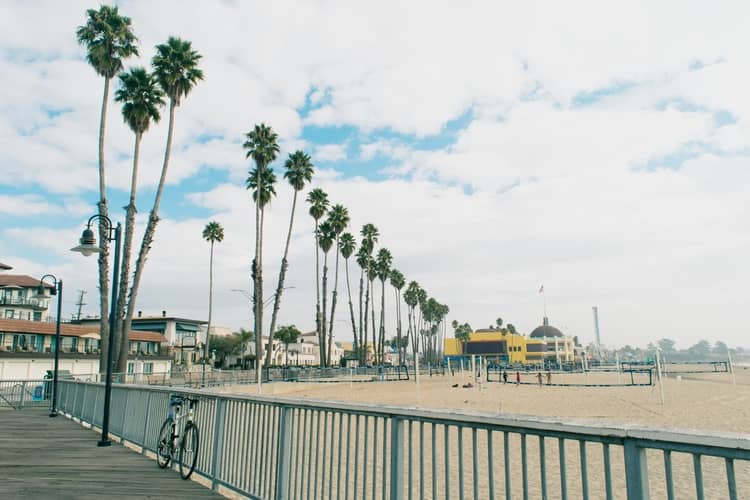 1. Rancho Santa Margarita
Situated in Orange County close to the Santa Ana Mountains, Rancho Santa Margarita is the safest city in California for 2021. It has a population slightly below 50 000, a multitude of homeowners associations, and a significantly higher rate of people holding bachelor's and higher degrees than the rest of CA.
It is no big surprise that Rancho Santa Margarita is one of the safest places to live in California. The violent crime (VC) rate per 1000 people is 0.6 and the property crime (PC) rate is 6.1, combining to only 6.7. Rancho Santa Margarita deservedly takes the first spot.
2. Moorpark
Located in Southern California in Ventura County, Moorpark is one of the smallest cities on the list with a population of around 37 000. However, it is also one of the fastest-growing ones, which can be expected with such a low crime rate. The VC and PC rates of Moorpark are 0.7 and 6.2, respectively, totaling 6.9.
3. Danville
Danville, CA comes in third. Located in Contra Costa County, it has a lower population than Rancho Santa Margarita but a higher one than Moorpark, at about 44 000 residents. In 2020, it was named the safest town in California. It has a VC rate of 0.5 and a PC rate of 6.6, combining to 7.1.
As you may have noticed, it has a lower VC crime rate than Rancho Santa Margarita and Moorpark (which is why it was named the safest town in 2020), but a higher PC rate, making it come in third on this list. However, safety comes at a price – Danville is an affluent community and the cost of living index is 2.5 times higher than the US average.
4. Rancho Palos Verdes
Located in Los Angeles County, Rancho Palos Verdes has other things going for it asides from safety. Founded on the bluffs atop the Palos Verdes Peninsula, it provides a breath-taking view of the Pacific Ocean, Santa Catalina Island, and Los Angeles itself. It also has some of the best horse and hiking trails in all of California.
But, we're here to talk about safety – Rancho Palos Verdes has a VC rate of 0.7 and a PC rate of 7.5, combining to an impressively low 8.2. Unfortunately, safety comes with a price tag once again. The Rancho Palos Verdes zip code is one of the most expensive locations when it comes to property prices.
5. Lake Forest
Another representative from Orange County, Lake Forest comes in at no. 5 on our list. It has a VC rate of 0.8 and a PC rate of 7.9, adding up to 8.7. Even more impressively, Lake Forest has jumped 12 places since 2020 to get to no. 5.
If you are wondering about the name, the immediate area of Lake Forest is not actually forested land. The forest for which it got its name is located relatively close and, interestingly, consists mostly of eucalyptus trees. However, it is situated between two man-made lakes, so that part of the name holds true.
6. Aliso Viejo
A third representative from Orange County (you may have noticed a trend), Aliso Viejo is located in the San Joaquin Hills. It has a VC crime rate of 0.5 and a PC crime rate of 8.3, equalling an 8.8 crime rate total. Aliso Viejo is a suburban community, but sitting right next to Laguna Beach means that most benefits of an urban lifestyle are easily accessible.
7. Laguna Niguel
Like the bordering city of Aliso Viejo, Laguna Niguel comes right after its neighbor as one of the safest places to live in California. It has a VC crime rate of 0.6 and PC crime rate of 9.1, totaling 9.7. Another affluent city, the median household income of Laguna Niguel nearly doubles the US average.
8. Yorba Linda
Located approximately 37 miles SE of Downtown LA in Orange County, Yorba Linda comes in at number 8, with a VC rate of 0.6 and a PC rate of 9.2, combining to 9.8. A relatively small city (and much smaller in the past), Yorba Linda is known as the birthplace of former president Richard Nixon.
9. Mission Viejo
The first larger city on the list, Mission Viejo has a population slightly below 100 000. Unsurprisingly, it is also located in Orange County. It has a VC rate of 0.7 and PC rate of 9.1, for a total of 9.8 – the same as Yorba Linda. However, we decided to put it lower on the list of the safest places to live in California because the VC rate is higher.
10. San Juan Capistrano
Another city in Orange County, San Juan Capistrano has a VC rate of 1.7 and PC rate of 8.2, with the combined crime rate of 9.9 placing squarely in the 10th position. However, there is a large caveat here – the 1.7 VC is the highest on the list. The low property crime rate allows for San Juan Capistrano to be this high on the list.
11. Lincoln
The first representative from Placer County, Lincoln comes in at no. 10 on the list. It has a VC rate of 0.7 and PC rate of 9.6, adding up to 10.3. This also makes it the first city with a combined crime rate in the double digits on our list. Unfortunately, it got downranked because its PC rate rose from 8.6 in 2020 to the current 9.6.
On the other hand, Lincoln was the fastest growing city in the US from 2000 to 2010, with its population growing by an astounding 282%. It was also named an All-America City by the National Civic League in 2006 due to its success in addressing local issues.
12. Simi Valley
The second city located in Ventura County, Simi Valley has a VC rate of 1.2 and PC rate of 9.4, totaling 10.6. It borders Moorpark (which came in second) and is the second-largest city by population on the list, with about 125 000 people calling it home. The Ronald Reagan Presidential Library – the burial place of Ronald and Nancy Reagan – is in Simi Valley.
13. Santa Clarita
With a population of around 230 000, Santa Clarita is the largest city on the list by a large margin. Even with the largest population, it boasts a respectably low VC rate of 1.3 and PC rate of 9.4, to combine for 10.7. It is located in Los Angeles County and is often considered a satellite or edge city.
14. Poway
The first city from San Diego County to make it on the list of the safest places to live in California, Poway has a VC rate of 1.0 and PC rate of 9.8 – for a total of 10.8. Poway is an unincorporated community and only became a city in 1980. Approximately 50 000 people call Poway home.
15. Encinitas
The last city on the list is also located in San Diego County. Encinitas is a beach city of about 60 000 people. To blend perfectly with the theme of a beach city, the Surfing Madonna mosaic was installed in 2011 – a depiction of the Virgin of Guadalupe surfing with the words "save the ocean" inscribed. It has a VC rate of 1.4 and PC rate of 9.6, rounding to 11 and finishing off our list of the safest places to live in California.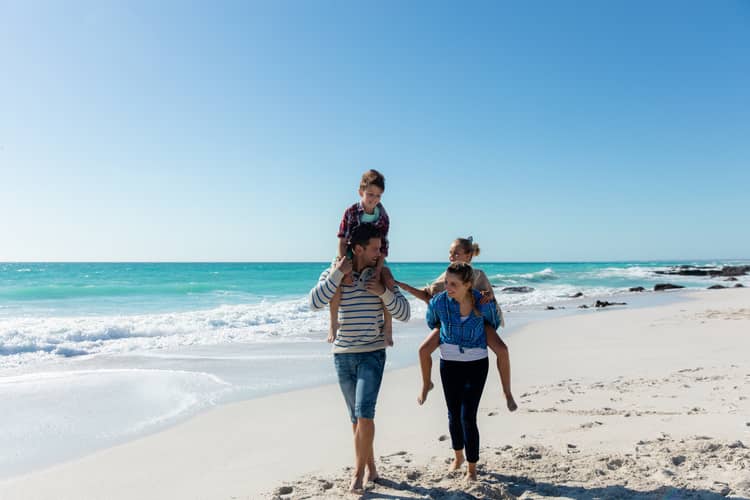 Crime Rate Trends
According to studies by the Public Policy Institute of California, overall crime rates in California are on a downward trajectory. Prior to the pandemic, from 2018 to 2019, violent crimes decreased by 2.9%, bringing them to a historic low – comparable to the crime rates of the late 1960s. Something similar happened with property crime rates – they decreased by 3.6%.
The pandemic initially had an impact and both violent and property crimes significantly decreased at the beginning, but violent crime rates rose by the end of 2020 and property crime rates plateaued. Yet, the situation is generally encouraging – both violent and property crime rates seem to be decreasing year by year.
Thinking of Moving?
If your intent is to move to one of the safest places in California, you'll need money. The first thing you should do is contact SleeveUp Homes. We buy houses across Southern California for top dollar. We've seen too many people get low-balled and pressured by wholesalers and investors, which is why always give better offers than them.
Because we are direct buyers, you won't be wasting any money on realtor commissions. And you don't have to invest in repairs or remodeling – we'll buy your home as-is. Request a cash offer and see how we can help finance your new life in one of the safest cities in CA.