From the magical forests to salt flats, national parks in California reflect the vast array of landscapes throughout the state, offering matchless beauty to the visitors. Spellbinding places like Redwoods and Yosemite National Park have inspired millions of people to wander around for at least a little while.
California has nine national parks and 28 national park units. These units include national recreation areas and monuments, such as Lava Beds National Monument. Although such places aren't national parks in the book, they are still some of the most extraordinary must-see California landscapes.
You can explore national parks in California throughout the year, even in winter. So, without further ado, let's discover some of the best California national parks.
Channel Islands National Park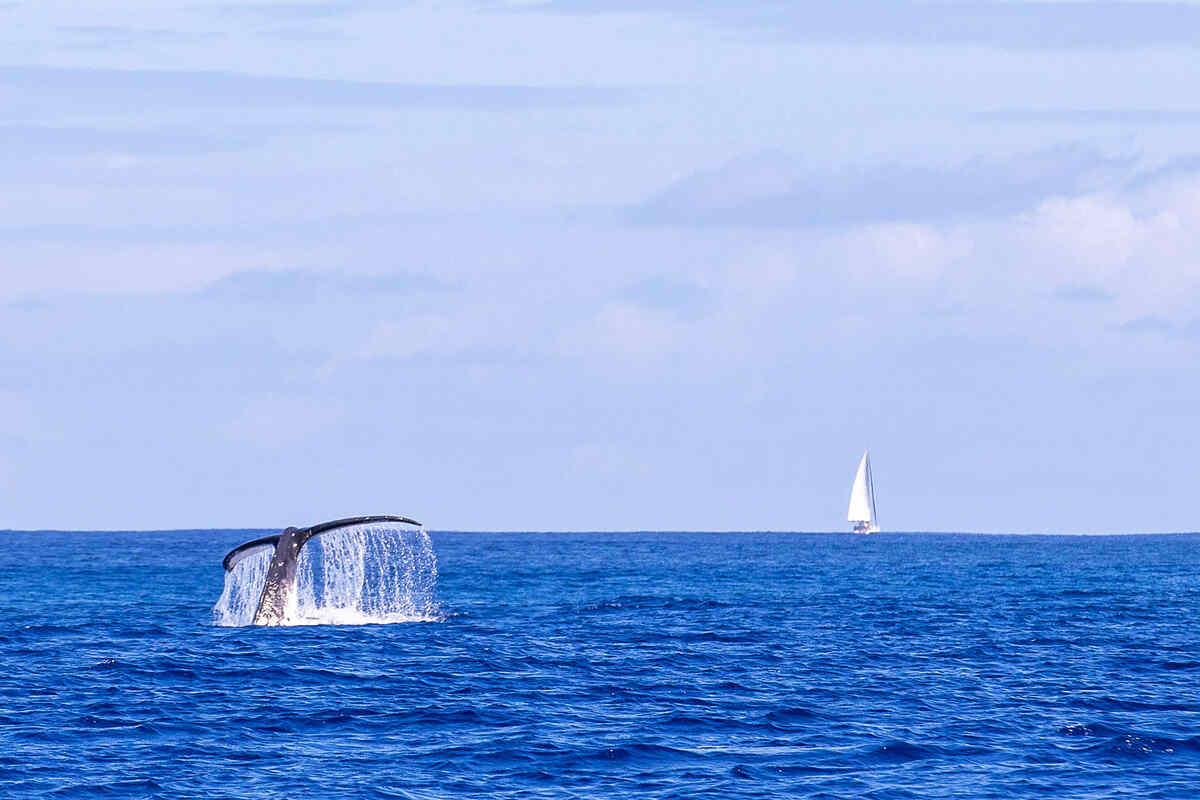 The Channel Islands National Park consists of five islands scattered along the coast of Santa Barbara - one of the best coastal cities in the US. Nicknamed "American Galapagos", this national park is home to over 2,000 species of animals and plants, 150 of which are found only on the Channel Islands. This makes it one of the best places to spot some rare wildlife.
The summer season brings warm waters and humpback and blue whales along with it, so don't be surprised if you see them passing by in this diverse marine park. Besides whales, these islands are home to various bird species, singing along while you soak in the mesmerizing beauty around you.
The sunsets in this park are breathtaking, illuminating the landscape and revealing the true magnificence of the oceanic scenery. So, make sure to catch one while you're there.
Yosemite National Park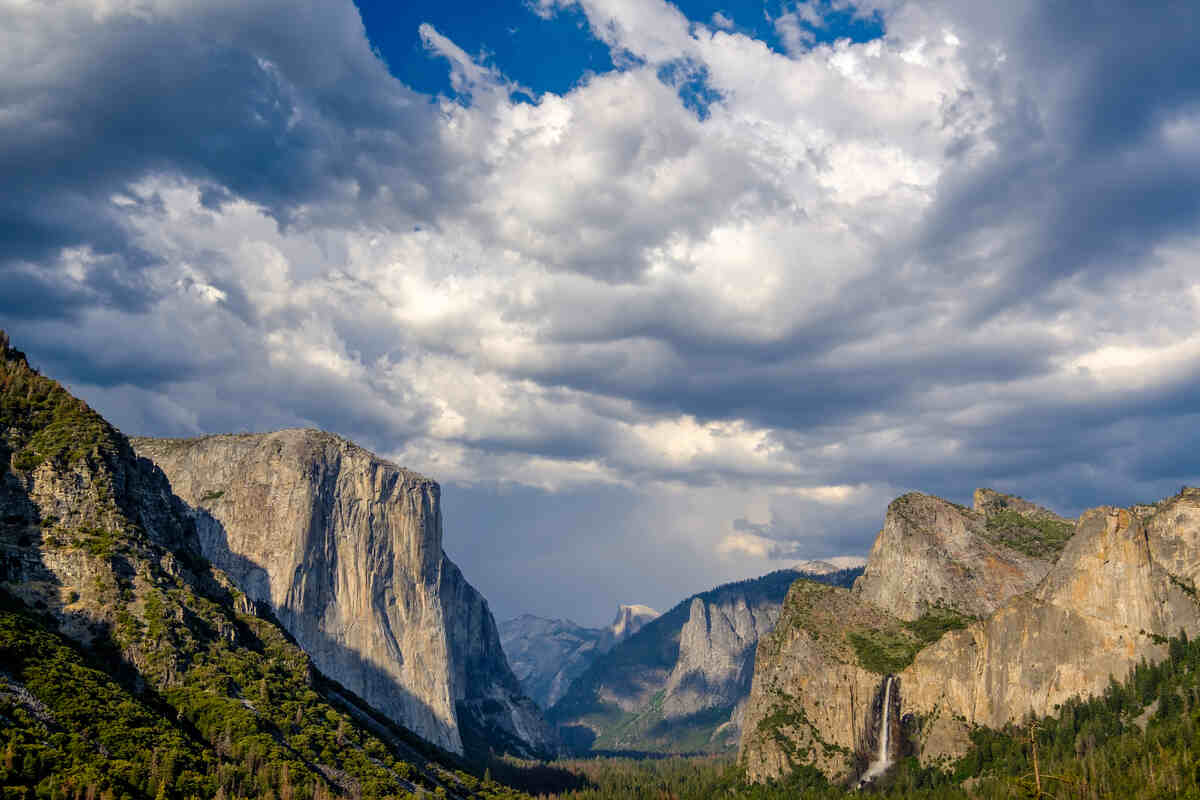 Found in the enchanting Sierra Nevada Mountains, located only 3 hour drive from Danville, one of the safest places to live in California, Yosemite National Park is one of the most precious gems of the state. Also one of the most famous national parks in California, Yosemite has lured numerous tourists, naturalists, photographers, and rock climbers, attracting over four million visitors from around the world each year.
Some of the most iconic features of the park are monolithic granite peaks, including El Capitan and Half Dome. Whether admiring their sceneries from places like Tunnel View or hiking to the top of Half Dome, these majestic rocks are an unavoidable part of the Yosemite experience.
Yosemite Falls are some of the most beautiful moving bodies of water you will ever see. And the fantastic sights of Yosemite Valley are not far behind. Although such popular places are a must-see, there's also a lot of space to find a uniquely personal experience within the vast miles of this scenic park.
If you love hiking and observing wildlife, head down to Tuolumne Meadows. Following the Toulumne River, you'll also find the Pacific Crest Trail, which will take you all the way up to Canada if you let it.
While summers in Sierra Nevada Mountains offer incredible hiking and camping experiences, winters will give you a chance to ski and snowboard, presenting a view from a different perspective.
Lassen Volcanic National Park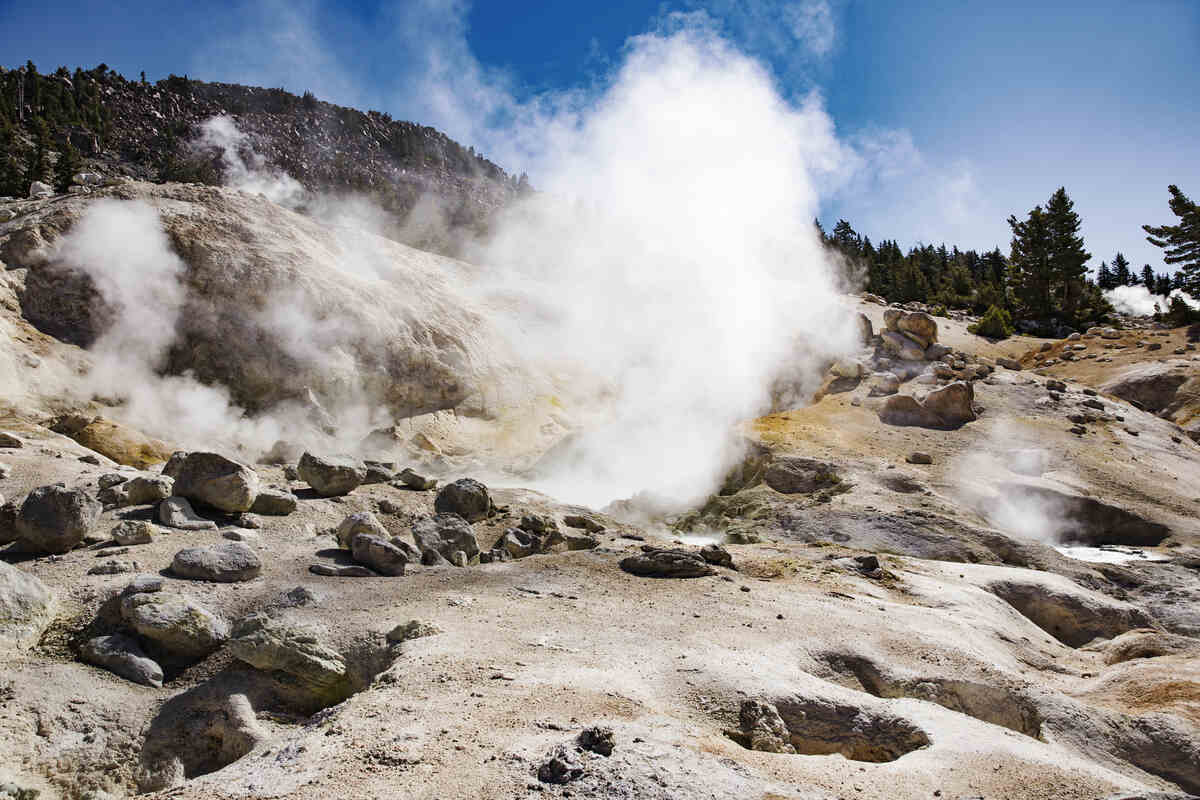 This iconic national park lures visitors all year round with its hot springs, sputtering sulfur vents, and bubbling pools of mud. In this volcanic landscape, you'll also find forests and crystal-clear lakes. The volcano erupted in 1914 and hasn't been active ever since, so don't worry about getting yourself killed in this majestic place.
Lassen Volcanic National Park is great for wandering along its many hiking trails. And if you're one of the brave, you can climb up the volcano itself. At the base of the volcano lays Lake Helen, which is a stunning spot for enjoying the vista. During winter, the lake is covered by ice due to its high altitude. But in summer, translucent turquoise water makes it a charming spot for a picnic.
Joshua Tree National Park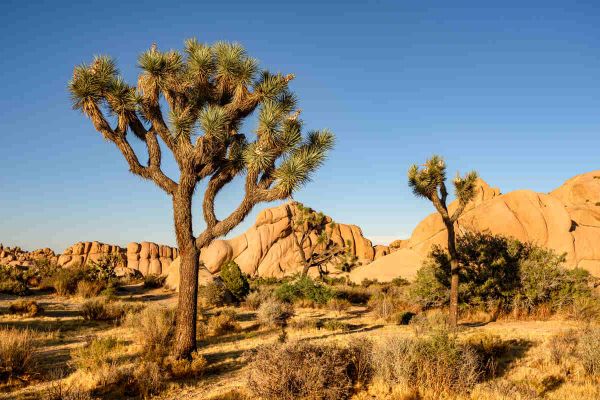 Joshua Tree National Park is situated at the intersection of the Mojave and Colorado Deserts, encompassing an enchanting world of breathtaking sunsets, enormous boulders, and an abundance of the park's namesake trees. The busy season is between October and May, before the summer heats.
Joshua Tree boasts many campgrounds to spend the night. And during the day, some of the most popular activities include hiking, stargazing, and rock climbing. This park also features several spring-fed oases surrounded by palm trees, which are excellent places to cool down after a long, adventurous walk.
Sequoia and Kings Canyon National Parks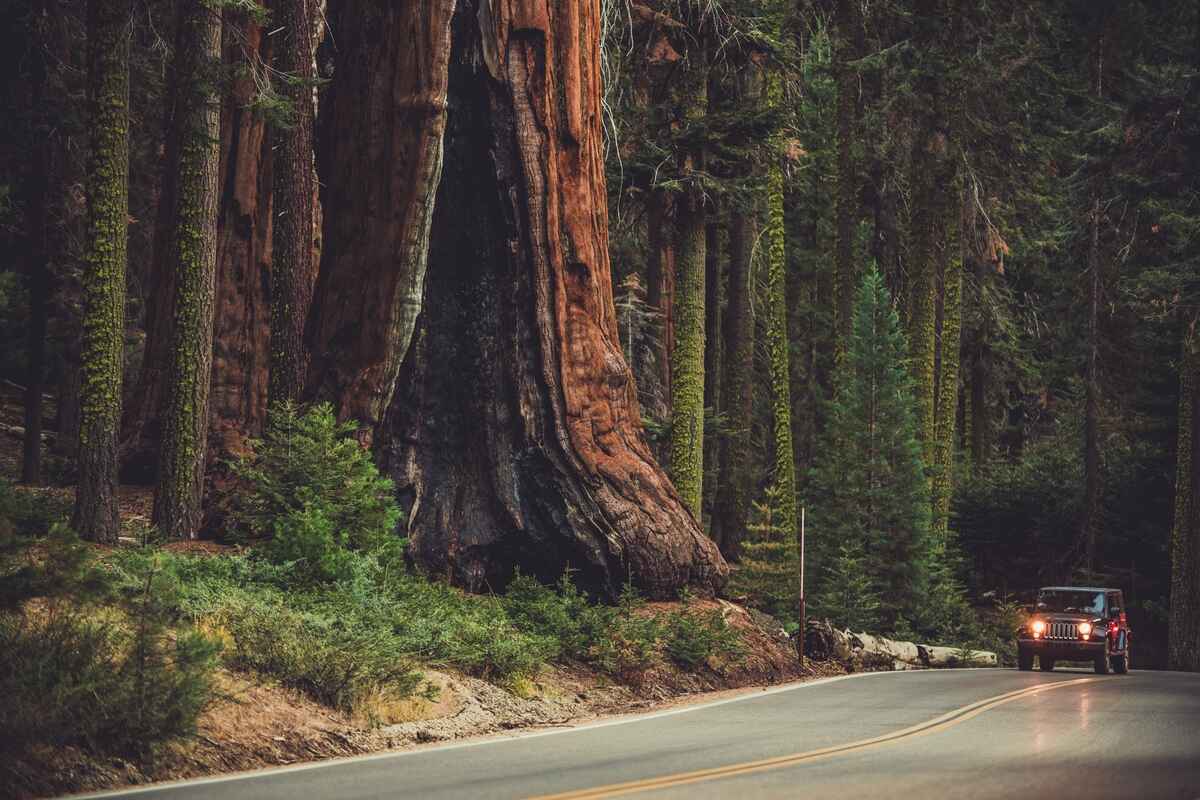 Sequoia and Kings Canyon are two separate national parks, but they operate as a single unit as one fee allows entrance to both parks. The soaring sequoia forests above the rivers are something to be admired and respected. As the largest trees in the world, sequoias are home to numerous animal species. Besides giant trees, there are also other rare and not-so-rare plant species.
Once in, you can enjoy sun-drenched foothills and snowy elevations in this majestic wilderness. On top of that, the park features extraordinary cave networks with glistening crystal caverns that are definitely worth paying a visit.
Death Valley National Park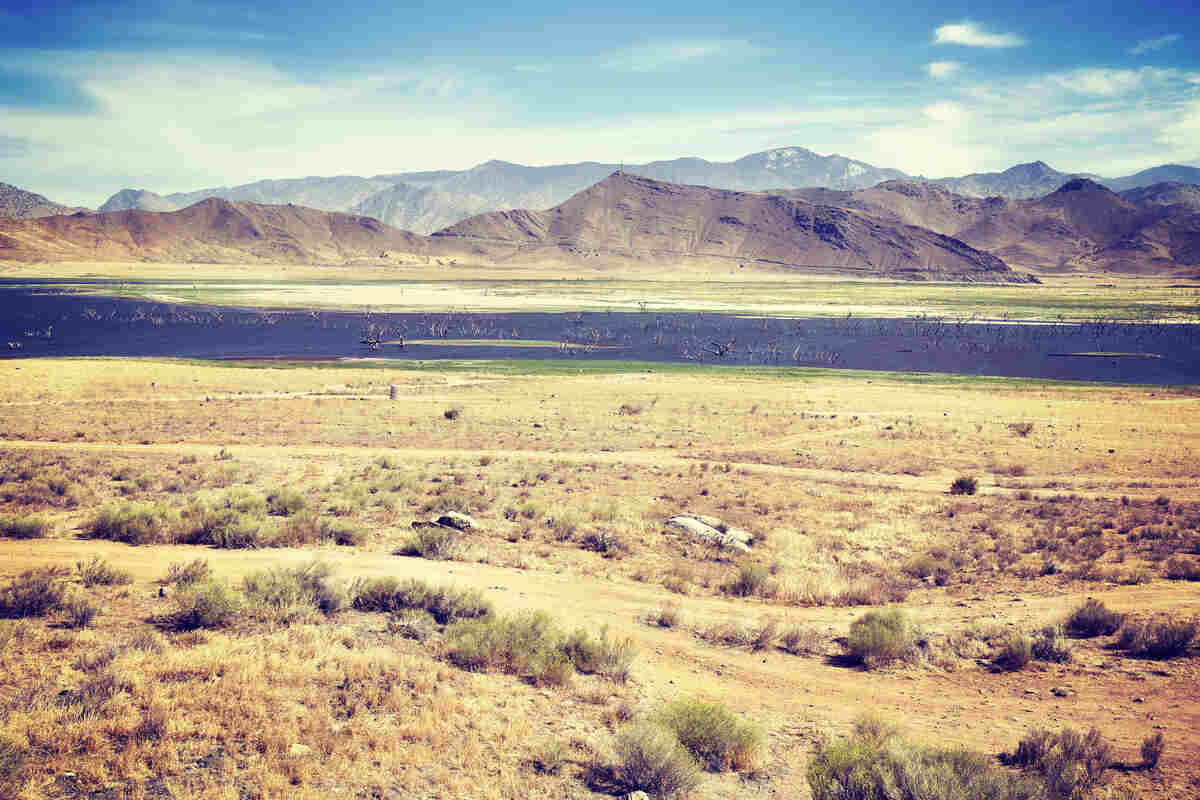 Death Valley National Park encompasses some of the biggest environmental extremes. Packed with dunes, salt flats, and mysterious moving rocks, Death Valley reaches summer temperatures of 120 Fahrenheit. Also, it features some of the lowest elevations in the US.
The most popular time to visit Death Valley is spring, with the best chance of catching a wildflower super-bloom between late March and early April. The Furnace Creek is a common base camp with various resources, including a visitor center, numerous lodging options, and seasonal campgrounds.
In the Badwater Basin area, you'll have an opportunity to explore a landscape 180 feet below sea level and see unique polygon salt formations. The park also features the Devil's Golf Course, where you can see explosive salt crystals. Let's not forget about the mountain-sized dunes at Mesquite Flats, where you can enjoy other natural wonders.
Don't be surprised if you fall in love with this place so much that you want to move to California. In that case, make sure to move to the best places to live in California.
Redwood National Park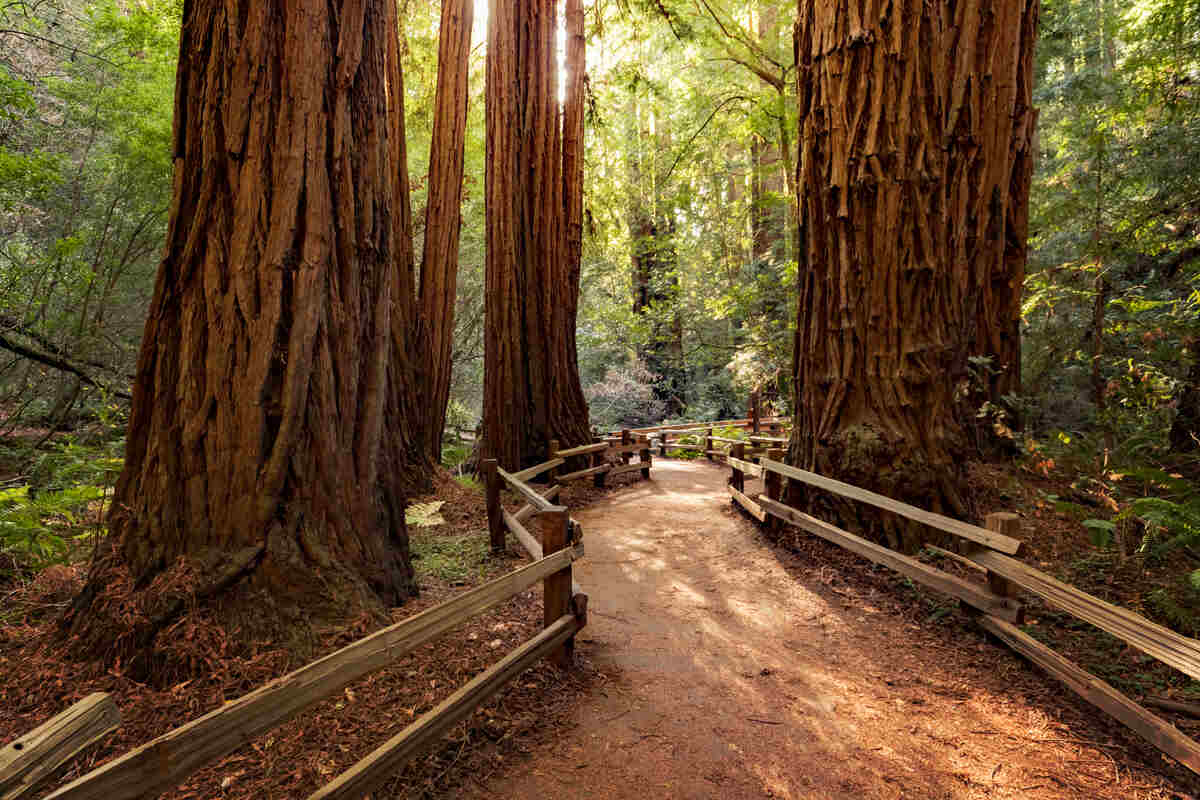 Situated in the northern coastal region of California, Redwood National Park is home to a whopping 35% of the coastal redwoods left in the world. The majestic redwood trees tower above everything else like they are the tallest beings on earth. Like a true natural wonder, this park is a haven for wildlife, providing shelter to many fascinating animals, including sea lions, salmon, and rare owl species.
Trails make their way through the forest's carpet made of ferns and open out into the abundant meadows. Thanks to its otherworldliness, Star Wars choose Redwood National Park as the location for the Forest Moon of Endor.
Lava Beds National Monument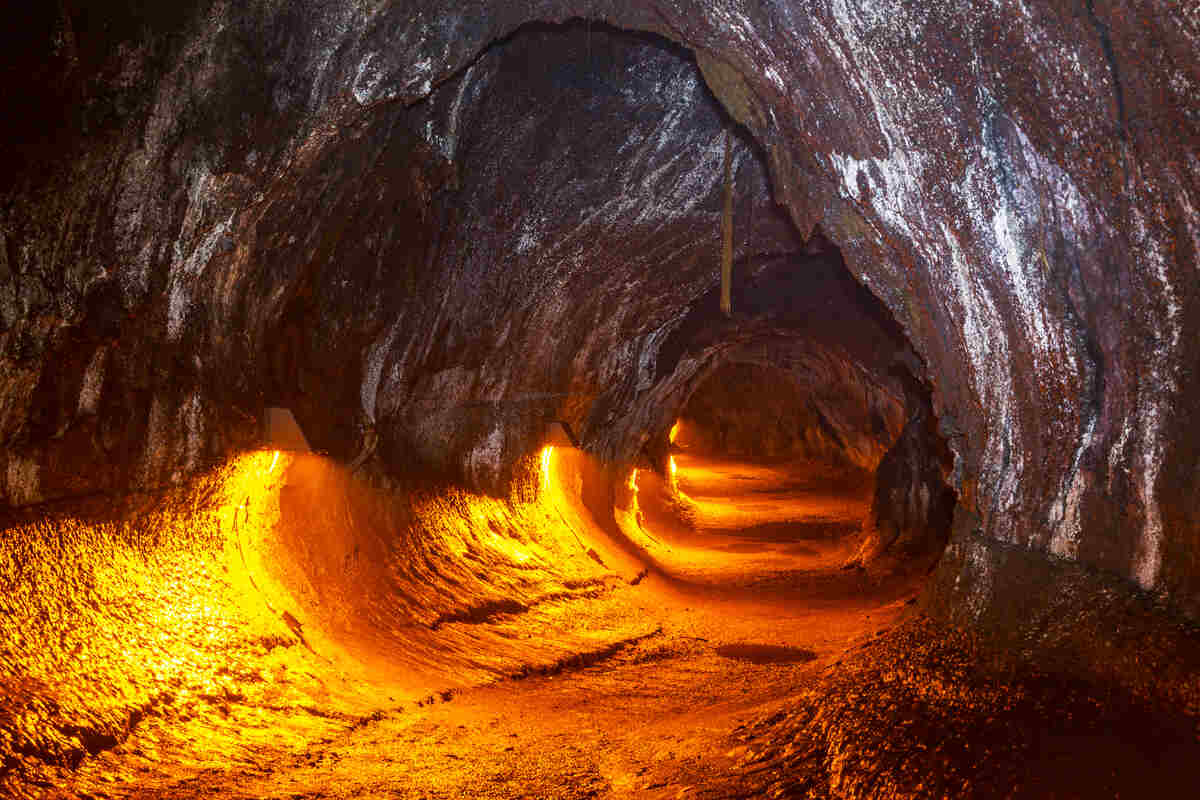 Lava Beds is in northern California, around 20 miles south of the Oregon border. It's a famous spot on the Volcanic Legacy Scenic Byway, offering a dreamlike underground world to explore. Among its numerous volcanic remains, the monument's hundreds of miles of lava tubes are perhaps the most fascinating.
Here, you can explore ancient lava passageways yourself, but you'll need to stop by the visitor center first to get a free permit and information to explore safely. There, you can also buy helmets and flashlights if you don't have yours. It would be wise to get cave maps while you're at the visitor center to avoid losing yourself when exploring the more complex systems.
But Lava Beds is much more than an underground wonderland. Above the ground, you can find the Devil's Homestead - a scarred landscape still boasting natural beauty.
Thinking About Moving to California?
Besides the impressive national parks in California, this state offers numerous other attractions and natural wonders. It's no surprise why so many people want to move to this incredible state, and we don't blame you if you're one of them.
In fact, we'll be glad to help you move to the land of your dreams. The process of moving and buying a new home can be tricky, especially when it comes to selling your old house. But SleeveUp Homes can make the entire process quick and trouble-free.
Since we buy homes as they are and for top dollar, the whole process is quite simple. All you need to do is request a no-obligation cash offer, see how much money you can get for your home, and make your decision.