Dreaming of a laid-back, beach lifestyle? Planning to move to one of the best coastal cities in the US? In this text, you will gain an insight into the top 10 coastal cities where you can start a new life, alone, with your partner, or with family. You will be able to build an ideal business and family life and you will have a wide choice of places where you can do your favorite activities.
Each of them has its own charm and specific positives and negatives, and it's up to you to decide which one suits you best. So let's get started!
Miami, Florida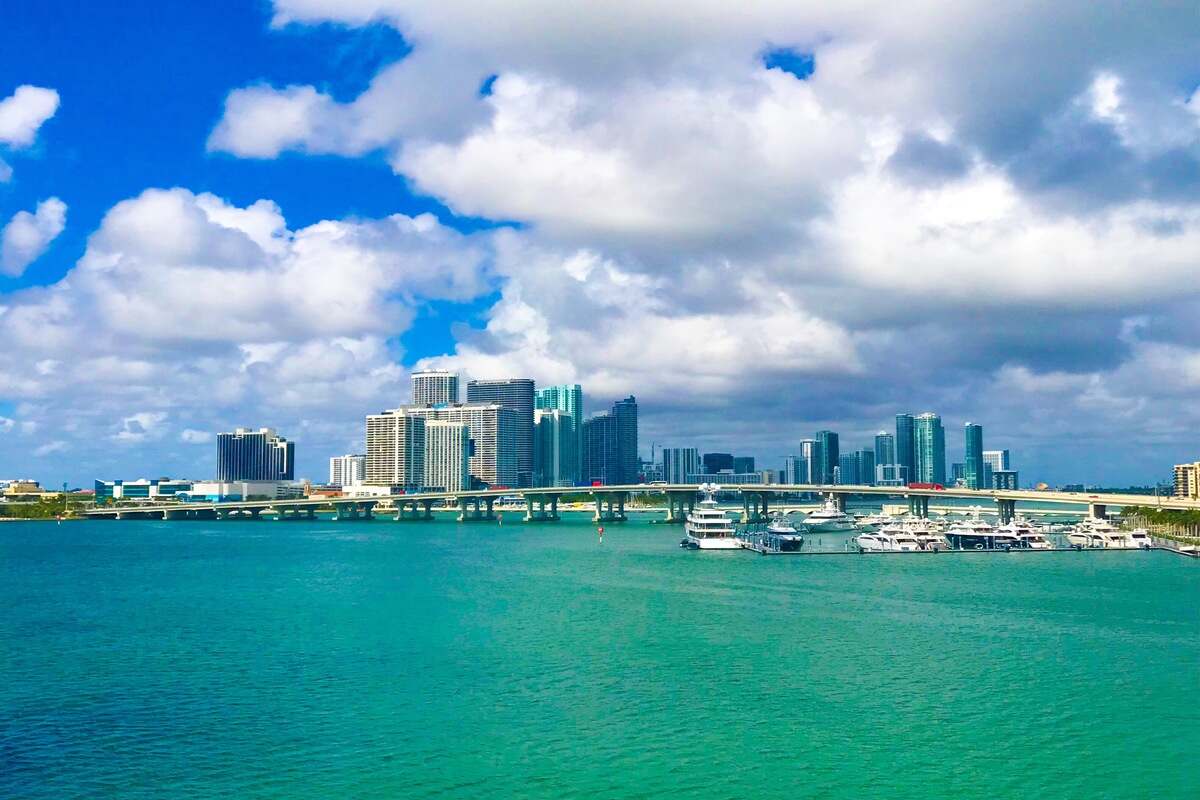 Miami is a coastal city in southeast Florida, in the United States. Miami is the main center and leader in trade, culture, art, and tourism. Still, it is also the second wealthiest city in the USA regarding purchasing power, so it can be said that the city is ideal for daily life.
This coastal city is an ideal place for those who want to live life to the fullest because it offers great opportunities for various life activities and entertainment. It is a very lively city, so those who like an exciting life can settle here and enjoy the special vibe that this city offers.
This most famous sunny city of Florida, with stunning beaches and a large number of residential buildings, shopping centers, restaurants, and even cultural attractions makes for a great location to live. If you are a fan of recreation and enjoying the beach with your family, Miami is the right place to buy a house.
Santa Monica, California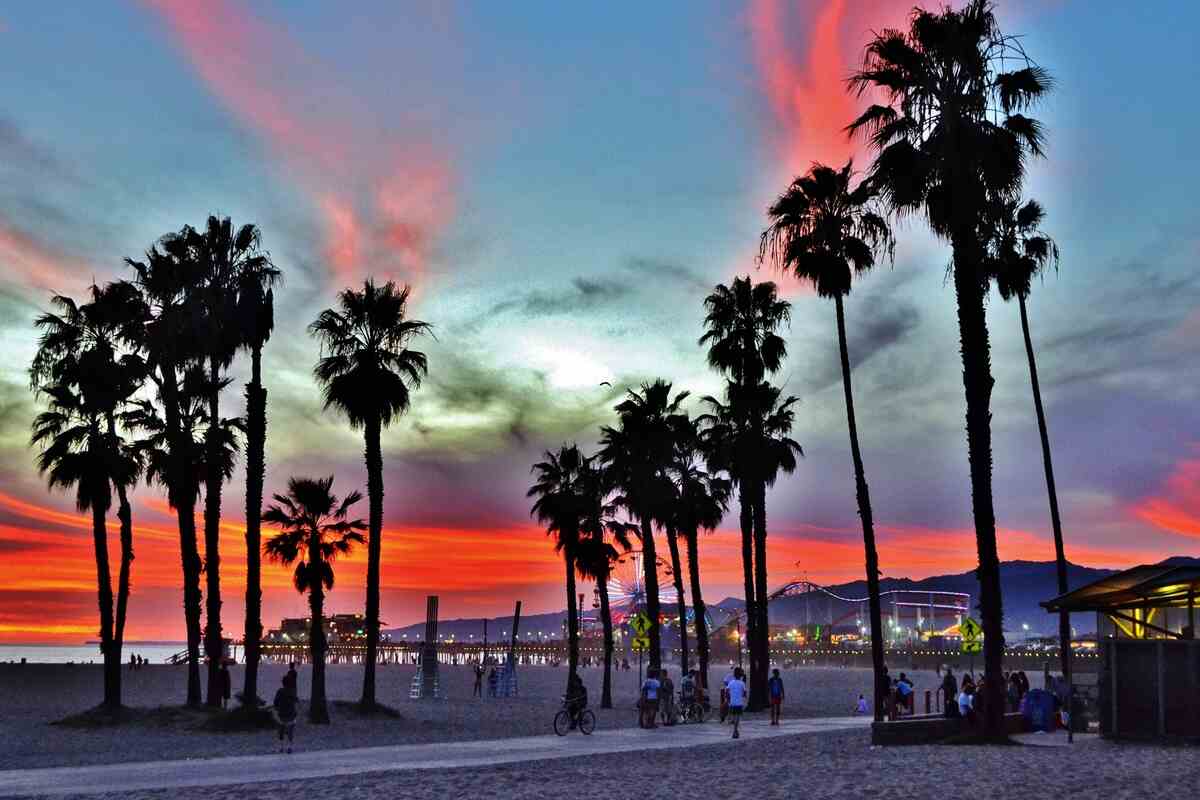 Santa Monica is a coastal town located west of Los Angeles. Life in Santa Monica is highly ranked because of the relaxed lifestyle, but also the various amenities that this city has.
Downtown Santa Monica is the busiest part of the city and the epicenter of all activities. There are several neighborhoods in this city that are specific in their uniqueness, so everyone can find something for themselves. Given that Santa Monica is home to many notable businesses, this is a place where you can have a successful business life.
Downtown Santa Monica, Ocean Park, and Sunset Park are just some of the places where you can build a house and start a family life. The weather is ideal throughout the year, and for this reason, the city offers unique activities for both adults and children. What is very important is that you will be very safe - it is just one of the safest cities in California.
Boston, Massachusetts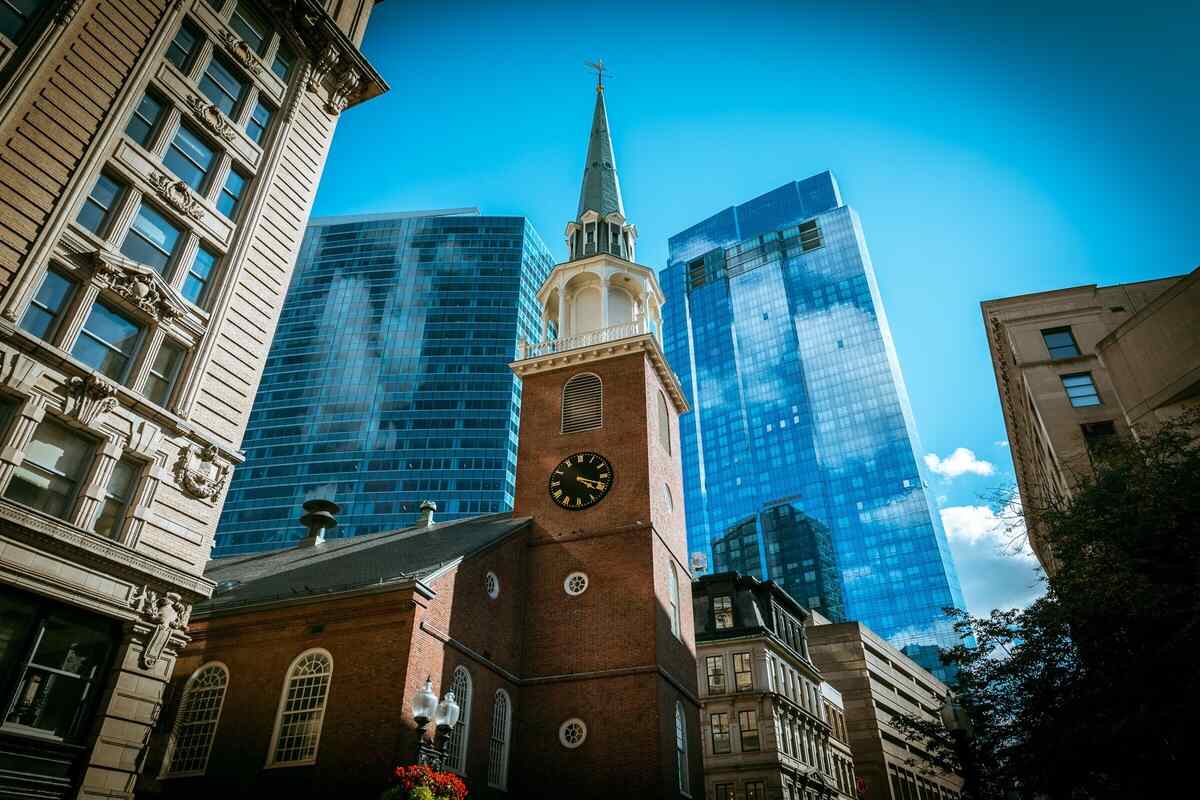 Boston is the most populous city in Massachusetts, which certainly makes it a good place to start a career, and family life, and pursue all of your interests.
Boston is a city that is ahead of the rest when it comes to entrepreneurship and innovation and is also a center of scientific research. Due to a large number of universities and colleges, Boston is a leader in higher education, especially when it comes to medicine, law, and engineering.
This coastal city is among the most expensive cities in the US, but it is also one of the best New England cities on the East Coast. It offers ideal housing options, architecture, restaurants, and rich history, which makes it an ideal home for you and your family.
Oahu, Hawaii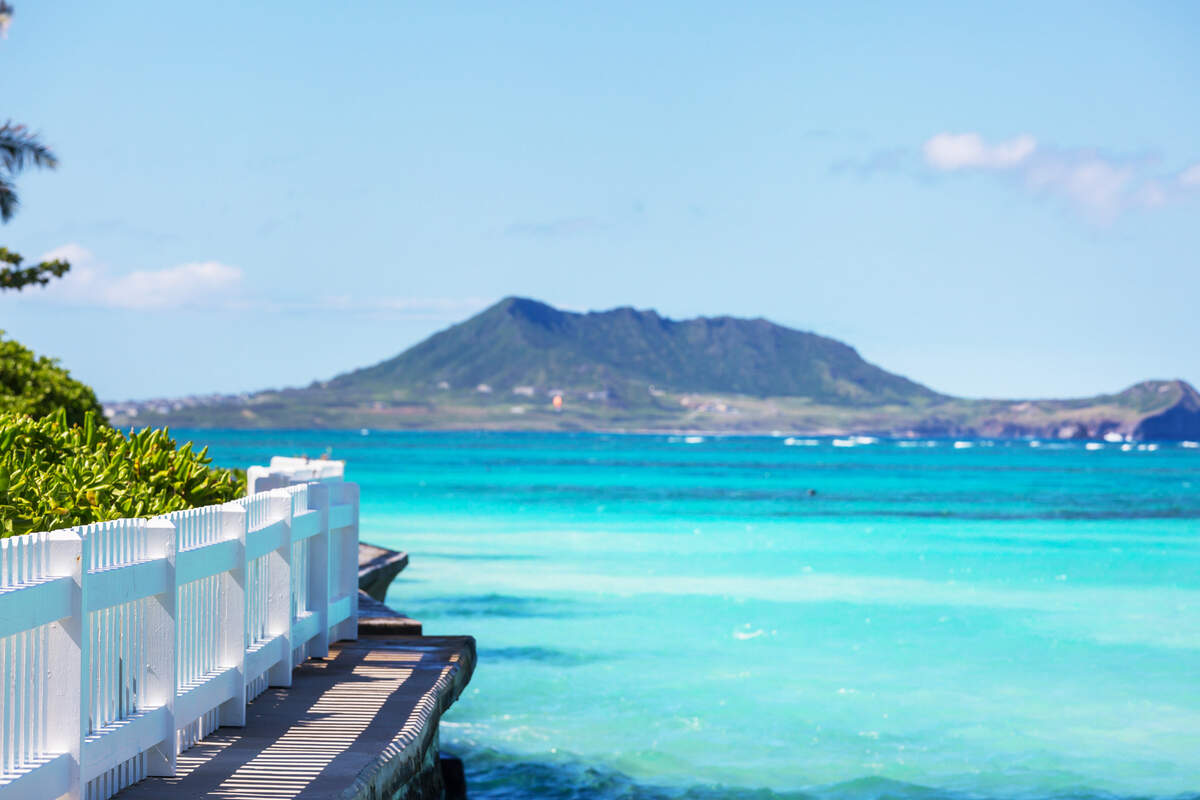 Oahu is the third largest Hawaiian island and is a fusion of east and west, i.e. a contrast of ancient and modern. There are many activities at your disposal that will make your life on this island relaxed, but also attractive. For example, you can find excellent accommodation and authentic restaurants.
The contrast is about the busy city life and at the same time the relaxed surfing town. Does this sound interesting to you? if you are adventurous and want exciting activities to spend with your loved one, friends, or family, you can settle in one of the best locations to enjoy in Hawaii.
Enjoy the beautiful beaches with white sand, do various outdoor sports activities, and, of course, feel the aloha spirit of Hawaii and the charismatic and cheerful people with whom you can spend the best moments.
Harbour Island, Bahamas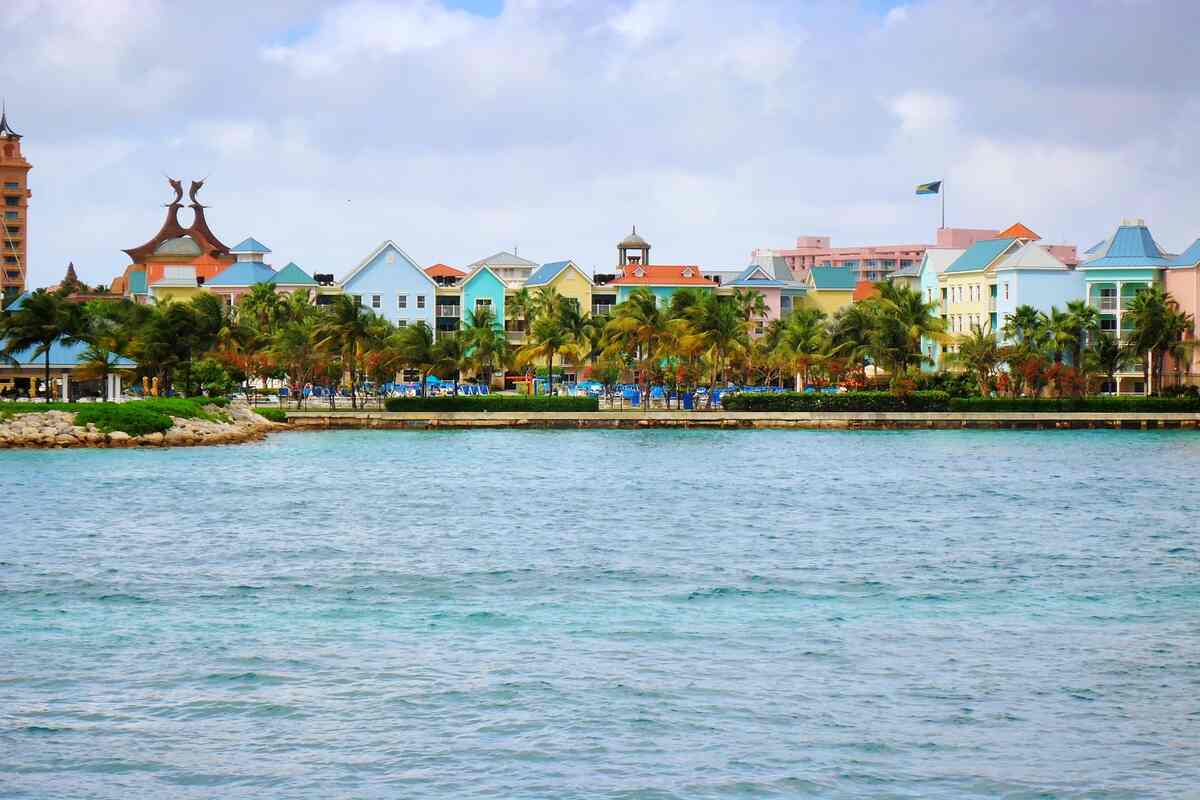 This beautiful island in the Bahamas is known for its long, eye-catching pink sand beaches and coral reefs rich in wildlife. If you love nature and want a peaceful and relaxed life, this place is ideal for you. Tampa is one of the best beach towns in the USA to live in.
Although this is a stunning place with lots of beaches, this place is very urban at the same time and you can build your home here. The place is full of parks, restaurants, bars, and cafes.
A relaxed atmosphere, authentic charm, and warm and friendly people are definitely the main characteristics of this small beach town. Would you like this kind of life?
Long Beach Washington
Long Beach is a city in the state of Washington known for its wide beaches and boardwalks along the Long Beach Peninsula. It is considered an ideal city to stay in, but also to enjoy the beaches on the Washington coast.
Because of its length, it should be named "The longest beach on a peninsula in the world," and now imagine living there and spending your free time on wonderful sunny beaches.
This is a really nice place to live on the Pacific coast because it offers you a lot of events, entertainment, and an ideal opportunity to buy a home in this environment. Fresh sea air, charming beaches and seaside villages on the peninsula, culture, and people create an authentic experience and quality of life if you decide to move here.
Ocean Springs, Mississippi
Ocean Springs is a city in Jackson County, Mississippi, the United States that was named one of the 10 Happiest Coastal Cities in 2015. It is very famous for art and culture, so if you are into any branch of art, this is the perfect city for you.
This coastal city is considered one of the best places to live in Mississippi. Most of the residents here have their own homes, which means that there are excellent living conditions. The city is full of parks, bars, restaurants, and activities that will complete your everyday life.
Also, the town is quiet, so it's great for families, people who like silence, who like to fish and enjoy nature. Do you want to move to one of the best beach towns to raise a family and enjoy yourself with your children? Come to ocean Springs and build your dream house.
Newport Beach California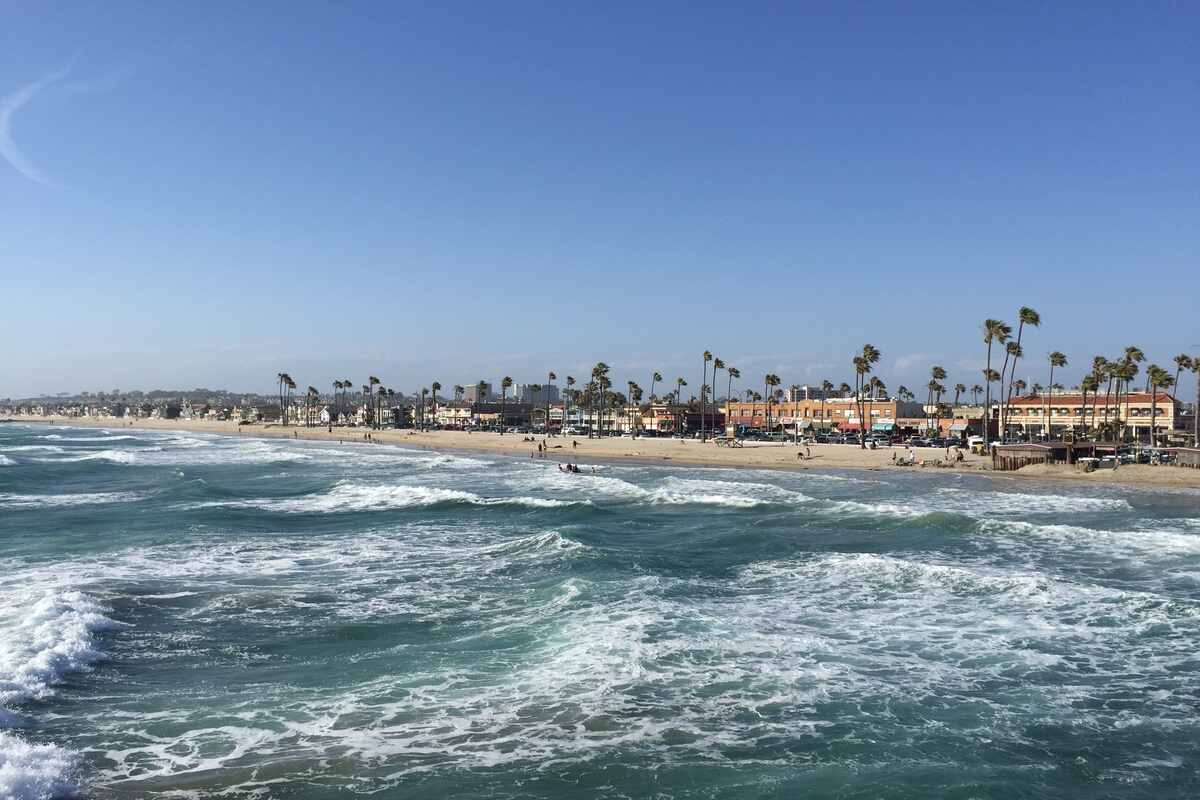 This is a coastal city in Orange County, California known for its sandy beaches, swimming, and adventurous water sports. The city also has Newport Harbor, which is only for recreation. This is one of the best beach towns to live in California.
The shores of this harbor are lined with private homes and docks. It is ideal for recreation with the family, but also for lovers of sailing, fishing, rowing, kayaking, canoeing, and all boat-related activities.
Its relaxed lifestyle makes it one of the best places to live in Orange County. There are a lot of housing options, from luxurious and modern lifestyles to simpler ones and even a Californian bungalow.
Hampton Beach, New Hampshire
Hampton Beach is the perfect place for tourists, but also for life in general. This city is known for its large and lively promenade, numerous shops, including many gift shops, and arcades.
This is one of the best places to live in New Hampshire as almost everyone owns their own home, so it can be said that the conditions here are ideal to build your home.
It is a great area to raise a family and raise your children. People are warm and you will be able to make and maintain close relationships, especially since there are a lot of closed communities.
Ocean City, Maryland
Ocean City is located in Worcester County and is definitely one of the best places to live in Maryland. Here you will have the opportunity to build your own house as the people who live here have their own homes.
You will have an urban feeling during your stay in this city. Also, the large selection of parks and restaurants is something that will only make your stay here more beautiful.
Are You Ready to Build a New House in a Beach Town?
If you would like to live by the sea, we hope that in this text you have found at least the most important information regarding the coastal cities throughout the UŠA. We have given you an insight into the top 10 coastal cities, so depending on your lifestyle and the reasons for moving to a new city, you can choose one of these.
The process of moving and buying a new house usually involves the sale of an old house, and SleeveUp Homes can make the whole process quick and painless.
The process of buying a house will go much faster and simpler with us and you will have an individual approach tailored to your needs. Most importantly, we pay top dollar and because we are direct buyers, you will not be paying any agent fees.
Request a no-obligation cash offer and see how much you can get for your property.