The real estate market can sometimes be confusing, especially for first-time buyers and sellers. There are many new terms that sometimes don't mean what you think they mean. For example, a seller's agent is the opposite of a selling agent. Selling and buying a house is exhausting enough without these complications, so we made this listing agent vs selling agent article to help you move forward easily.
Both listing and selling agents are real estate agents and they help their clients get the best offer out there, but the main difference is precisely the client. A selling agent represents a homebuyer, while a listing agent represents a home seller. Oftentimes one real estate agent can do both jobs, depending on the client, but some agents prefer to specialize in one or the other. There are cases when one agent represents both parties during a transaction, but it is frowned upon and an agent has to show unwavering unbiased.
What Is a Listing Agent?
When discussing listing agent vs selling agent, note that they are not competitors, but rather mediators between a buyer and a seller. Their main job is to negotiate on behalf of the clients and to do the legwork necessary for the process of home buying and selling.
That being said, let's explain thoroughly what a listing agent is. A listing agent is a real estate representative hired by a person who wants to sell a property. They work in the best interest of the seller, they help establish the asking price, as well as negotiate the selling price. They are involved in staging a home for the house tours, and they are in charge of the general marketing of the house.
Another name for the listing agent is the seller's agent. A seller's agent will give you insights into the housing market and tell you what to add or remove to appeal to more buyers. Additionally, they could be your link to many other contractors, inspectors, and other people in the industry.
You are ultimately hiring a listing agent to help you sell your house for as much money as possible in an arranged period. They help you with paperwork, talk to interested buyers, and help you live a normal life during the home selling process.
What Is a Selling Agent?
In the world of real estate, a selling agent is a person who mediates a home sale on behalf of the buyer. But there is a confusing catch that many people get stuck on. The buyer's agent and the selling agent are the same person but called differently in different stages of the home sale.
When you hire a real estate agent to help you buy property, you are hiring a buyer's agent. They will help you find the right house for you and negotiate the price. After you sign the contract with the seller, a buyer's agent will become a selling agent - because they helped the sale of that property. Do not confuse a selling agent with a seller's agent (another name for a listing agent).
When talking about listing agent vs selling agent, one point can be made. A real estate agent becomes a listing agent from the moment a house is put up for sale. From that moment on, they are working towards selling that particular property. On the other hand, many buyer's agents can be looking at that property - but just one will become the selling agent of that house.
Homes for sale have not been that easy to find in the past few years, as the market has a very limited inventory. Hiring a selling agent eases up the process of home buying, and saves you the legwork, paperwork, and time.
What Do They Do: Listing Agent vs Selling Agent
If the listing agent vs selling agent comparison was about the amount of work they have to do for their respective clients, we can say that they both do plenty of things. Listing agents usually work better hours, because their schedules are not set according to their client's free time. That is why selling agents often work after 5 pm or on weekends.
However, both listing and selling agents have their own responsibilities that make the market flow easily. Their main goal is to sell a house, but both try to make that sale favorable to their clients. When the two goals align the house is sold and both clients are happy. In that case, we are not talking about a listing agent vs selling agent, but rather a listing agent and a selling agent.
Responsibilities of a Listing Agent
In order to know how to choose a real estate agent for selling your property, you need to know what to expect from them and what their responsibilities are. First of all, a listing agent becomes your representative after you sign a listing agreement stating that you are giving him the authority to sell your property.
After you sign a listing agreement, your agent will start with the comparative market analysis. This is a process of assessing the worth of your property, based on the selling prices of the homes sold near your neighborhood, with similar properties and sizes as yours.
This analysis, along with your agent's knowledge of the market will help you determine the asking price for your property. Their knowledge of the market is important for setting a realistic price because sellers sometimes understandably overprice their homes. If the market is hot and the demand is high, there is a chance that underpricing it could get you more money - that is why you need to talk to your listing agent.
After the appraisal, you might need to do some inspections and/or get disclosure forms. A good listing agent should help you get that done as soon as possible, in addition to helping you contact experienced contractors for eventual updates or renovations. Usually, a listing agent will advise you to update your front porch and landscape, as that is what attracts many potential buyers.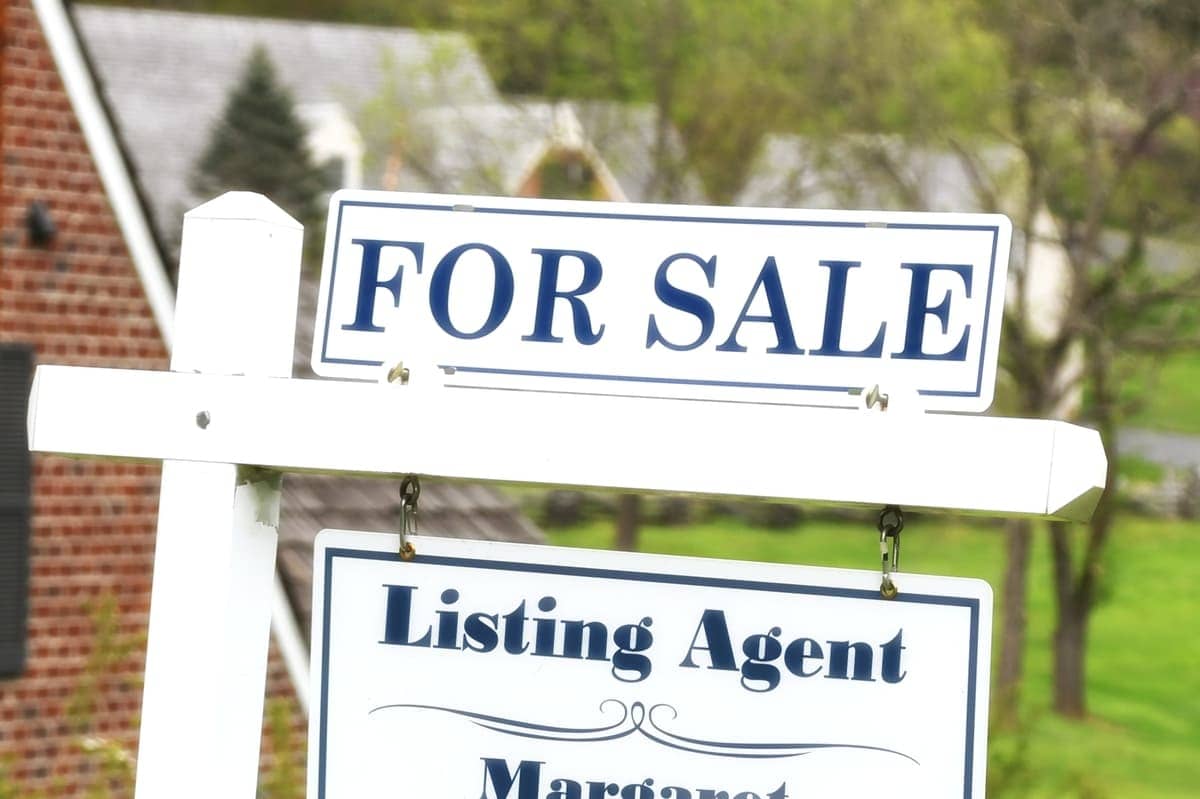 The comparison of listing agent vs selling agent can be shown through the situation of staging a house. What we mean by this is that a listing agent either helps their clients stage a home or hires a professional stager. In this process, a home is getting depersonalized and transformed into a blank page for buyers to envision themselves in.
On the other hand, a selling agent needs to personalize a staged home for their client, so they could see their lives in that particular house. Additionally, a listing agent is in charge of the complete marketing process of that house - from the photos to 3D tours.
They work with professional photographers and videographers, to achieve the best possible shots, as many people go house touring online. Your listing agent presents the offer to selling agents or the sellers, navigates the bidding war process, and when they get you to sign the papers - they usually suggest an escrow company for the sale closing.
Responsibilities of a Selling Agent
The confusion around the listing agent vs selling agent is easily explained when we understand that both of their goals are to sell a property. A listing agent needs to sell that one specific property, but a selling agent, otherwise known as a buyer's agent, needs to sell a house that fits the needs of their clients.
That is why the first step when hiring a selling agent is to set the main criteria - the budget, the location, and the properties of the house that are important to you. Additionally, you will need to talk about compromises, for example, if there were a right home in the neighborhood, but it is a little over your price range - would you agree to those conditions?
A buyer's agent has to understand the uniqueness of each client in order to be good at their job. Only by understanding them can they find the perfect house, and help them imagine themselves living in that house. That is why open houses and house tours are a big part of a selling agent's job.
This agent needs to know the local market like the palm of their hand because they will help you submit an offer. They need to be informed about the assessed value, the demand in that particular area, and the additional benefits you could offer in order to get the house. Helping you set the offer is probably the most important part of a selling agent's job.
After you submit an offer, a buyer's agent should negotiate the deal on your behalf. And even though they are not obligated, a good agent will help you with their contacts of people from the industry - contractors, mortgage lenders and brokers, and title companies, throughout the process.
What Is Dual Agency?
A dual agency is a practice of one agent (or an agency) representing both the buyer and seller at the same time. Here we are not talking about a listing agent vs selling agent, but one person who does both jobs on behalf of both clients. This practice is frowned upon, and in eight states even illegal. Namely, in:
Alaska
Colorado
Florida
Kansas
Oklahoma
Texas
Vermont
Wyoming
This is because of the possible, if not inevitable, favor that an agent could show towards one of their clients. In an ideal situation, an agent will disclose to the buyer that they are representing a seller, and clients can decide whether or not they want to work with them. This often does not happen, so people do not even know the situation they get in.
The conflict of interest that happens in this situation can be clearly visible in the situation where a seller has some issues with the house that he would not like to disclose. An agent is morally obligated to keep that a secret from the buyer, even though they are representing them both.
This situation is sometimes hard to avoid, especially in smaller areas where there are not a lot of real estate agencies, or when one big real estate company holds the monopoly over the market.
Real Estate Fees: Listing Agent Vs Selling Agent
Real estate commission is around 6% of the home price and is usually paid by the property seller upon the deal signing. On the other hand, a buyer is paying a commission only if a selling agent finds a ''For Sale By Owner'' home.
If both parties hired an agent, then the listing agent vs selling agent come together and share that 6%. If you hire an experienced listing agent, they may be able to find a buyer who did not hire a selling agent - that way they get to keep all 6% for themselves.
Can I Go Without a Real Estate Agent?
If you do not want to have a mediator during your home selling process, contact SleeveUp Homes. We remove complicated barriers and buy your home directly from you. You'll be paid top dollar and won't have to pay a realtor commission. You can request a no-obligation cash offer and check out what we could do for you.