There are many expenses that go into selling a house. Some are relatively minor, while some, like a real estate agent's commission, can substantially eat away at your profits. In this article, we'll provide a compartmentalized breakdown of the cost to sell a house if you go down the traditional route and provide some advice on how you can avoid some of the costs.
A Rough Breakdown of the Cost to Sell a House
Each situation is unique, but more than likely, the largest cost you'll have is the real estate commission. Depending on the contract you sign, the commission will possibly (but not very plausibly) be as low as 1% of the selling price. The average commission in Southern California is around 5%, so that is something you should prepare for.
Then, you need to factor in the cost of repairs and potential improvements. This cost can vary greatly based on the state your house is in. If you were unable to do regular maintenance and now need to do it all at once, you can count on about 5% more of your total price going into repairs and improvements.
You will also need to pay for the staging, the closing costs, and other miscellaneous fees. We'll give a more detailed breakdown of these costs later on in the article, but they'll likely be in the ballpark of 1-3%. All in all, you can count on somewhere around 10% of the selling price of your home going into the various expenses.
And finally, you can't forget about the capital gains tax. In short, you're liable to pay the capital gains tax based on the difference between the cost basis of the house and the price you're selling it for
However, as this topic is too complex to cover here, we have written a separate article on the tax implications of selling a house. In it, we cover the strategies you can employ to minimize this tax or even completely avoid it. Now, let's cover each individual cost that goes into selling a house.
The Real Estate Commission
The average real estate commission in Southern California hovers around 5%. It's split between the buyer's and the seller's real estate agents. In the majority of cases, the seller is the one who covers the commission. So, if you sell your home for $200,000, you will end up paying $10,000 to the agents.
There are a few ways you can lower or avoid this commission. First, you can negotiate a lower rate. This is not easy to do (realtors are professional negotiators, after all), but it may be possible if the local real estate market is very strong, they expect the house to sell quickly, or the base price of the home is very high.
Your other option is to go down the For-Sale-By-Owner route. However, this means that all of the responsibility of selling the home rests squarely on your shoulders. This is a time-consuming process and you may not end up with the price you were looking for.
Your third option is to sell your house to a restoration company like SleeveUp Homes which is neither a wholesaler nor an investor. Because you are selling directly, there is no middleman involved, and therefore no commission. Cutting out the middlemen allows SleeveUp Homes to offer you a fair price, and you don't have to do any of the work.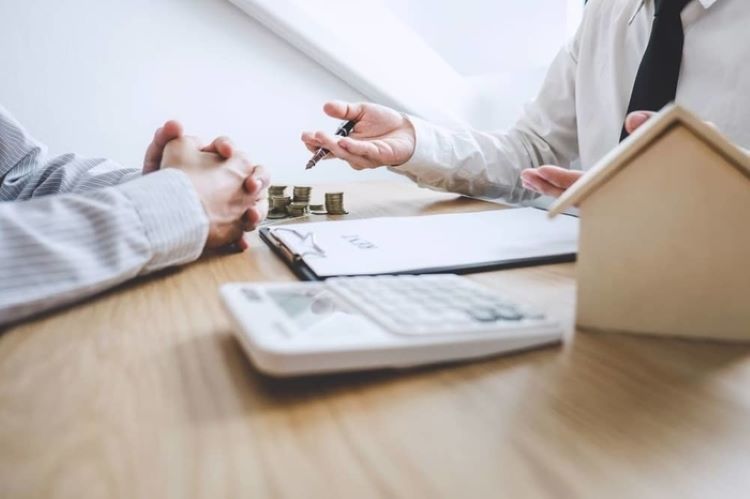 Repair and Improvement Costs
You won't be able to sell your house without making the necessary repairs first. How much this will cost depends purely on the state your house is in. If everything is near perfect condition, it may cost you as low as a few hundred dollars. On the other hand, it can easily go into the thousands.
The other factor you need to consider is if you want to make any improvements to the property. This investment substantially increases the cost to sell a house, but it can be worthwhile. Improvements you make can significantly increase your asking price, netting you more money in the long run.
Once again, you have the option to sell directly to a restoration company. They search for potential instead of looking at the current state the house is in, which means that you don't have to make any repairs and can still get a fair price.
Marketing Costs
If you decide to sell your home personally, you'll need to take care of the marketing. Luckily, this shouldn't cost you more than a few hundred dollars. It will take time and effort on your part, but because of online advertising, you can manage it without significant difficulty or expense.
The biggest expense here will likely be hiring a professional photographer to take appealing pictures of your home. If you do that yourself, the marketing cost will be minimal. You will pay for printing out flyers and taking out a few ads, which won't amount to too much.
Staging and Closing Costs
It can be very difficult to sell a house if you don't stage it. Most buyers expect that you will allow them to come and examine the house personally before they commit to anything. Consequently, you want to present your home in the best possible light.
This can mean paying for landscaping (curb appeal can't be ignored) and cleaning. You can also hire a professional to stage your house. On the low end, these services can cost a few hundred dollars each. If you hire people to do major projects and the house doesn't sell quickly, you are easily looking at paying a thousand dollars or more.
Then, you have the closing costs. This is an assortment of various fees that both the buyer and seller need to pay to finalize the transaction. Traditionally, most of them are covered by the buyer, but you still have to pay some closing costs as the seller.
They typically include transfer taxes, any leftover mortgage, attorney and recording fees, and potentially other fees. Individually, none of these fees are overly high, but when you add them up, it can amount to between 1-3% of the sale price.
Concessions
Finally, you will likely need to make some concessions to your buyer. Unless your asking price is lower than average for the fair market price of your property or your home has some very unique selling points, you will have to sweeten the pot.
This is effectively negotiating, and it can be anything from agreeing to pay specific closing costs that the seller wouldn't usually pay for, to lowering your asking price. Whatever you end up with, more than likely you will have to make some monetary concessions to entice the buyer.
How Much Does it Cost to Sell a House? - the Three Options
In short, you have three practical options:
Selling the traditional way with real estate agents. In such a scenario, you should count on about 10% of the price going into the sales costs.
Selling the home personally. This option means that you will have to do much more work, but you can expect to pay around 5% for the various repairs, staging fees, and closing costs.
Selling to a restoration company that buys homes directly from you. In this option, the costs are minimized, as you don't pay for repairs, staging fees, or realtor commissions.
At the end of the day, it's up to you to choose which strategy suits you best. But never forget to calculate what the cost to sell a house is and compare it to the price you think you could get in each option and do the math, before you make a choice.
SleeveUp Homes can help you bypass realtors and minimize the cost to sell a house. We'll give you a cash offer and create a closing schedule that fits your timeline, especially if you're a distressed homeowner who is behind on mortgage payments. We're not realtors or wholesalers, we buy direct from you and give you the fairest possible price for your property. If you don't want to go through the process of selling your home on your own, or you need to avoid foreclosure, SleeveUp Homes can help. We buy and rehab homes directly from homeowners, and we perform any repairs required to get a home into sale condition. We cut out the realtors and wholesalers so that we can pay top dollar for your house regardless of its condition.
If you're ready to sell your home for a fair price without the hassle, contact us today to get an offer.