While selling your house to a private buyer is still the norm, companies that buy houses for cash have become more popular in recent decades and have shaken up the real estate landscape. These types of companies are not necessarily a new phenomenon, but they have risen in prominence recently. However, not all companies that buy houses are made equal.
Both you and the buyer are looking for the best deal, but how you get to that point is the issue at hand. What works for you might not work for them and vice versa. That's why it's important to understand the different types of companies that buy houses so that you know what you're dealing with.
This article will cover the different types of companies that buy houses, how they operate, the general advantages and disadvantages of selling your house to such a company, and what you should look out for to be able to do what's best for you.
What's the Difference Between Private Buyers and Companies That Buy Your House?
For one, most private buyers buy the house to live in, while companies buy it to turn a profit. Secondly, most companies pay in cash, while buyers usually need to take out mortgages or other loans. Finally, most buyers want houses that they can move into with minimal repairs, while the companies are generally fine with buying homes that need some work done.
The Types of Companies That Buy Houses
First, we should note that there is no hard-set definition for each type of company. The division is essentially based on the way the company conducts its business and what they do with the house once they buy it. That being said, here are the broad categories of companies that buy houses.
Restoration Companies
Restoration companies are usually local companies that look to buy distressed properties and, as the name implies, restore them. They are usually community-oriented companies that buy houses that need significant repairs done, are under threat of foreclosure, or similar homes where the owners don't have the means to prepare them for sale, but still want a good price.
Restoration companies don't look to flip houses. Their aim is to buy a home and restore it, so that a new family can move in at some point. In essence, restoration companies look for potential instead of looking at the current state of the property, and that's why they search for distressed properties.
SleeveUp Homes is one such company. Because we don't work with wholesalers, realtors, or agents you don't pay any commission and we do all of the repairs ourselves, so we can offer you a better price than you would otherwise get for your home, unless you had invested significant time and money into improvements.
Flippers
Flippers are companies that look to buy houses and flip them quickly. The houses they buy don't have to be in perfect shape, but they generally can't be large repair projects either. They'll do smaller-scale repairs that will add value instantly – such as fixing cracked walls or other cosmetic repairs.
Flippers also tend to change the layouts of the house they buy, if they believe that will help them sell it for a higher price. House flippers are often large, national companies. Out of all types of companies that buy houses, flippers are possibly the most common.
Buy-and-Hold Companies
Buy-and-hold companies tend to buy properties that are in a similar state to the properties that flippers buy – so generally, they don't consider homes requiring major projects. However, their business model is not about selling houses, but renting them.
Buy-and-hold companies can be local, where they do their own repairs and later manage the property in-house. Conversely, some are national companies that outsource some of their operations, while maintaining dedicated teams to handle others.
iBuyers
The last and newest type of company that buys houses is the iBuyer. iBuyer are large companies that mostly operate in metropolitan areas and use analytics and market data to purchase houses. One of the things that differentiates them from other companies is that they will buy your house without appraising it in person first.
This also means that they generally look for homes that are in a rather good shape and more-or-less ready to be lived in right after the purchase. Many iBuyers are fee-based, meaning that they will charge you a fee for the work they put into selling the house later.
Advantages and Disadvantages of Home-Buying Companies
There are certain advantages but also potential disadvantages to selling your home to a home-buying company. The pros and cons will partially depend on the type of company you do business with and, of course, the way the individual company conducts its business. However, here are the general pros and cons: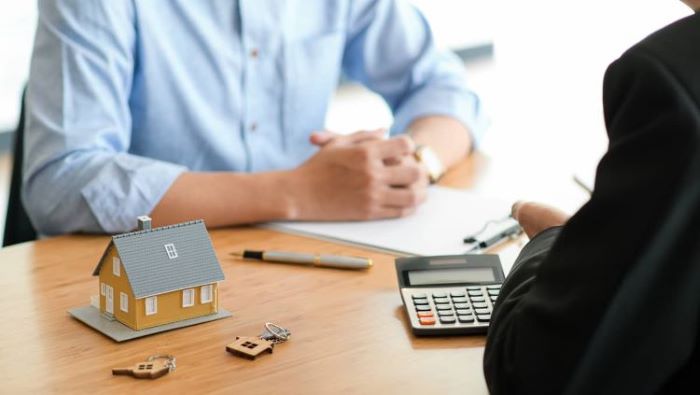 Advantages of Companies That Buy Homes
You can close quickly. Most companies that buy houses will make you a cash offer, so they don't need to appease a lender first. This means that you can close much quicker than if you were selling to a private buyer who needs to have the loan approved. Even closing within the week of the day that your request an offer is not impossible.
No staging or preparations. When you are going down the traditional route, you'll need to prepare your home for sale, stage the house, and host showings. This is a stressful and time-consuming process that will go on until you find a buyer. If you decide to sell your home to a company, you completely skip this step.
No repairs. You can find companies that will buy your house as-is, regardless of the repairs that need to be done. With traditional buyers, you need to fix everything yourself, which can be costly depending on the state of your house. Many home-buying companies are willing to take on repair and restoration projects (depending on the severity), so you don't have to make that investment.
Flexibility. When you sell to a traditional buyer, you'll likely need to move out as soon as the deed is done. Some companies that buy houses are flexible and you can negotiate a later move-out date. You may even be able to rent your old home after the sale, until you've found a new house.
No realtor commissions. This is not common, but you can find home-buying companies that don't work with realtors; you sell your house directly to them. This means that you can avoid paying the realtor commission (which is usually around 5-6% of the final price) and end up with more money in your pocket.
Potential Disadvantages
Once again, not all companies that buy houses are the same – you can mitigate the disadvantages by doing business with a company with a good track record. However, here are the potential disadvantages of selling your home to a home-buying company.
Lowball offers. Some of the companies that buy houses can be predatory and this is the main disadvantage. If they know you are in a rush to sell and have no other options, they may try to lowball you. Some sellers just want to have the cash in hand, so they accept the first offer they get. You can avoid this mistake by taking the time to look at multiple offers and finding one that suits you.
Scams. As with any type of business, you can encounter scammers that pose as homebuying companies. While they're not common in this field, they do exist. On a positive note, they are relatively easy to spot.
Check if they have a website, whether they list a legitimate address and contact information, and do a bit of background digging. You can always ask for proof of funds – after all, if they are making you a cash offer, they need to have the money on hand. If they refuse to provide you with proof of funds, that's a major red flag and you should be extremely cautious.
Should You Use a Homebuying Company?
There's no right answer here, it depends on your situation and the specific company you want to do business with. If you are willing to invest a lot of time and money into repairing your home, you may get a better deal from a private buyer at some point than if you were to sell to a company that buys houses.
On the other hand, if you are looking to sell quickly and don't have the means to do all of the repairs necessary, companies that buy houses could be your best choice. If you sell to a good company, you can close within the week and get a better offer than you would otherwise.
Request a Cash Offer
You can contact SleeveUp Homes and request a cash offer. SleeveUp Homes buys and restores distressed properties in Southern California, sparing you from having to make any repairs or dealing with realtors, all the while helping the community grow and helping a new family find a home.
SleeveUp Homes works with all types of homeowners, including distressed property owners and inheritors. We're not realtors or wholesalers, we buy direct from you and we can give you a cash offer for your property. If you don't want to go through the process of selling your home on your own, or you need to avoid foreclosure, SleeveUp Homes can help. We buy and rehab homes directly from homeowners, and we perform any repairs required to get a home into sale condition. We cut out the realtors and wholesalers so that we can pay top dollar for your house regardless of its condition.
If you're ready to sell your home for a fair price without the hassle, contact us today to get an offer.