If you're thinking of selling your house and started doing some research on how to do it, you've probably encountered some terms that realtors use regularly, but might be new to you. One of those real estate terms is off-market properties (or pocket listings, but it's less common.
In this article, we'll explain what off-market properties are, why the classification is important to you as the owner of the property, and what the potential benefits of selling off-market properties are, as opposed to listing them the traditional way. We hope to provide some insight on how the real estate market works and ultimately help you negotiate a good deal if you decide to sell your property.
How Are Off-Market Properties Defined?
Let's start with the basics – what does off-market mean in real estate? Off-market is any property that is for sale but is not listed on an MLS (multiple listing service). All 'For Sale By Owner' properties are off-market, as a rule, unless the owner is a realtor and lists the property, as listing properties on an MLS goes through registered realtors.
On the other hand, properties that are sold through a real estate broker are rarely, if ever, off-market, due to new rules by the National Association of Realtors – the trade association for those who work in real estate. NAR has actually trademarked the term 'realtor', so if someone is advertising themselves as a realtor, you can expect them to be a member of the NAR.
Per the NAR rules, real estate brokers are required to list a property on MLS within a day of beginning marketing. However, NAR rules are by no means laws, so they don't apply to you if you're not a realtor. Conversely, if you hire a realtor to market your property, they will have to list it on MLS.
Are There Any Benefits of Not Listing Your Property?
As MLS is likely the biggest source of potential buyers, it may seem counterintuitive to not want to list your home there. But, there actually are advantages to selling off-market properties. The first and likely biggest advantage is avoiding realtor commissions.
Because you have to go through a realtor if you want to list your property on MLS, you'll have to pay them a commission. And the average commission is around 5% of the sales price, which is a substantial amount of money. Let's say you want to sell your house in Orange County, where the average price of a home is $915 000.
With an average commission, around $45 500 would go to your realtor. That's quite a lot of money that doesn't end up in your pocket. Another advantage of not listing your property on MLS is privacy. When your property is listed, details about it become public information that almost anyone can access.
People can find out what your asking price is, how much you pay in property taxes, whether you need to make any repairs, the size of the property, etc. Many people don't like leaving this kind of information in the public domain, so prefer to keep their property off-market.
How Do Buyers Find Off-Market Properties for Sale?
Because off-market properties are not listed on MLS, that brings us to the next question – how do buyers find off-market properties for sale? For one, a lot of people sell their house without a realtor, which includes marketing the property, so realtors, investors, and brokers are always on the lookout for properties for sale in their locality.
But often, it comes down to networking. Networking is big in the real estate world, and those in the business are always trying to connect with each other to find new real estate leads. You scratch my back, I'll scratch yours applies in real estate, as long as all parties benefit.
Finally, off-market properties are found through word of mouth. The tried and true method of hearing that a home is for sale and checking it out is something people regularly do. Real estate agents make money by buying and selling real estate, so it's in their best interest to find as many properties for sale as possible, be they off-market or not.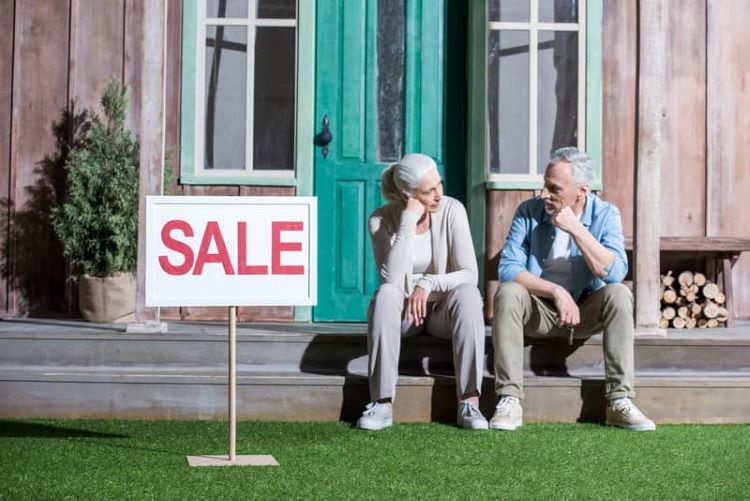 Are Buyers Truly Interested in Off-Market Properties?
Now, you may be wondering if buyers are truly interested in buying off-market properties, as they often aren't found through the more official or standard real estate channels. And the answer is simple – yes. Off-market or not, a good deal is a good deal, regardless of how the buyer found the property.
What's the Easiest Way to Sell Off-Market Properties?
It can take some time to find a good buyer for off-market properties, but you always have a solution available to you – SleeveUp Homes can buy your off-market property. If you have a hard time finding a buyer, you can close with us in as little as 7 days.
As we are not realtors or wholesalers, you'll avoid all commissions and get top dollar for your property. Request an offer and we'll contact you right away to inspect your house and make a cash offer. And you don't have to worry about making any repairs or preparing your house – if we can make a deal, we'll take care of everything and you won't have to break a sweat.