If you're a first-time homebuyer in California, you're probably confused and worried about doing it the right way. That's understandable since buying a house anywhere can be complicated and knowing how to buy a house in California is doubly so, due to the state of the housing market.
How much is it to buy a house in California? What are the requirements for first-time homebuyers? Asking yourself these questions is normal, but there's no need to worry as house buying doesn't have to be difficult. Especially if you inform yourself well and know everything before buying your new home.
That way, you won't end up surprised with all the requirements and paperwork you must complete, and you'll be ready for everything the housing market throws at you. We prepared these tips for first-time homebuyers so you can learn how to buy a house in California and do it trouble-free. So, keep reading and find your dream home.
Calculate Your Finances
Before moving on to steps on how to buy a house in California for the first time, understand how your financial situation affects your home buying alternatives. You can do that by taking inventory of the financial requirements described below.
Stable Income Within the Last Two Years
If you intend to take out a home loan to buy a house in California, you need to have proof of receiving a steady income from an employer within the last two years. If you're self-employed, you need to provide valid documentation on where your money comes from.
Good Credit Score
You need to have a credit score of at least 620 to qualify for a conventional mortgage. Maybe you're wondering how to buy a house in California with a lower credit score. In that case, you may be able to get a Federal Housing Administration (FHA) loan with a credit score of 580. However, you must have a lower debt-to-income ratio.
Payment History
Lenders may be reluctant to lend you money if you have a history of late payments, even with a high credit score and stable income. That's why you need to ensure that you have paid off your bills on time for the last 12 months before applying for a loan.
Debt-to-Income Ratio
The debt-to-income ratio refers to your monthly debt payments divided by your gross monthly income before taxes. You shouldn't exceed 50% before applying for a loan, or it will be challenging to find a lender who will approve your application.
Excess or Delinquent Debt
If you have delinquent debt or your DTI ratio exceeds what you need to qualify for a mortgage, pay them off before applying for a loan.
Down Payment
Lenders in California require you to make a down payment towards the house of at least 3% of the purchasing price. That's how they counterbalance their risk.
Closing Costs
Buying a house in California involves several closing costs. As the buyer, you'll have to pay a majority of these expenses, which can add up from 2% to 5% of the sale price.
Appraisal and inspection fees
Loan application fees
Property taxes
Homeowners insurance
Title insurance policies and fees
Choose the Right Area
Consider the neighborhood when buying a house in California, as it can be as important as its features. The following factors can help you decide which area is best for you.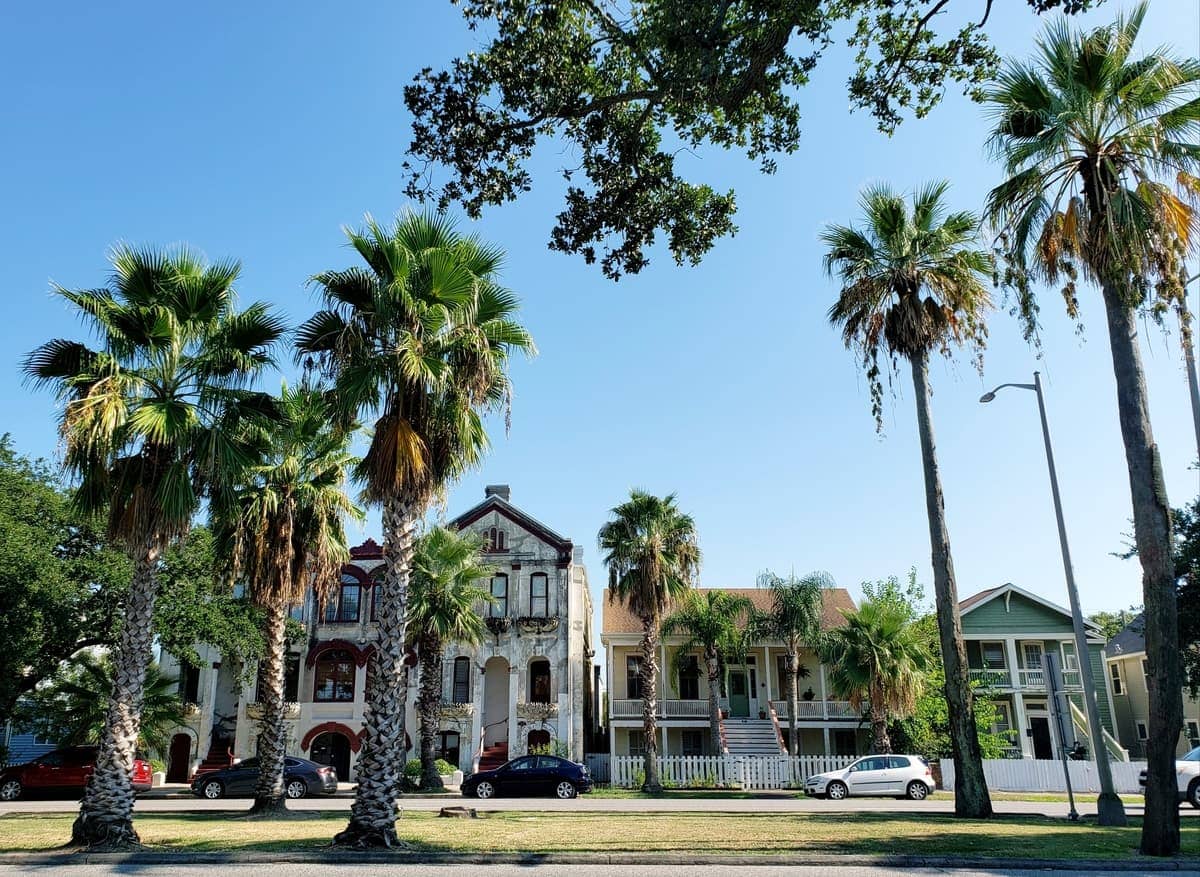 House Buying Budget
Once you know your house-buying budget, you can narrow your search to areas where houses are selling within your buying budget. The typical home value in California is around 758,400 dollars.
But fret not if that exceeds your budget. If you're wondering how to buy a house in California with a low income, you should explore the market more since home prices fluctuate from city to city and find the one that matches your budget.
Look at the past home value trends too, as that can tell you how much your home's value could increase over the following years. Ideally, you will choose an area that matches your budget and can result in a significant return on investment if you decide to sell it.
Local Amenities
The next step on how to buy a house in California is to evaluate how well each neighborhood in your budget matches your needs and preferences. Some factors to consider are school districts, crime rates, restaurants and amenities, transportation options, etc.
Get Pre-Approved for a Loan
Many housing markets in California are pretty competitive, where a single house often receives several offers. By getting a pre-approval letter from a mortgage lender, you can get an advantage and even get the seller to show you the house. That way, you will show you're financially ready to put in an offer on the house.
When looking at how to buy a house in California, you should find an excellent mortgage lender. Considering the following factors can help.
Lenders: In the sea of mortgage lenders, try to find one with a proven track record of serving satisfied customers. Also, it's a good idea to find a lender who's easy to work with and can process your loan fast.
Interest rates: Interest rates refer to the amount the lender charges you and is a percentage of the amount you borrowed. They can fluctuate day to day and from state to state, depending on your financial situation, the length of your mortgage, and the local economy.
Find a Competent Real Estate Agent in California
Apart from finding and showing you homes, your real estate agent should give you expert advice on how to buy a house in California. They should also help you make offers, negotiate contracts, and guide the closing process. On top of that, the agent can recommend other service providers, such as inspectors and title companies.
However, don't rush and pick the first agent you come across. Be patient and research various agents with experience in the neighborhoods you're considering.
Ask them about their target areas, how they communicate, and their strategy for helping you buy your new house. Choose the one that you find competent and feel comfortable with his or her experience, knowledge, and process.
Start Searching for Houses in California
Searching for houses in California can be entertaining. You'll see various homes and discover what you need and want in a home. If you must choose between your needs and wants, prioritize needs.
Make a list of everything you want in a house. The items most important to you should be at the top of the list. That will help you separate your needs and wants. Then, your real estate agent can help you realize whether your wants are realistic for your budget or if you need to reconsider your options.
The timing of your house search in California can also affect the number of your options. In California, May has typically seen the most houses for sale. That said, house-hunting in May could offer you more alternatives and better chances of finding a perfect home.
Place an Offer
If you're buying in a hot market, you must act fast and try to sweeten the deal. That way, you can increase the chances the seller will choose you over other prospective buyers. Below are several ways you can do that.
Place a deposit larger than 20% of the selling price.
Ask for seller concessions. That way the mortgage will include your closing costs, and the seller will sell the house at a higher price.
Ask for repair credits so that you can control the repairs. That way the seller doesn't have to risk exceeding their budget to fix something.
Inspections and Appraisals
Inspections and appraisals are ways for a better evaluation of the house's condition and value before you buy it. You may have a chance to renegotiate the terms of your contract after this step is complete.
Having a licensed inspector inspect your home will give you peace of mind about its condition before spending thousands of dollars to buy it. The inspector should check out the foundation, roof, electrical and HVAC systems, and plumbing. If the house has a septic system, you should also invest in a septic inspection.
Appraisals help determine the value of the home. If you're using a mortgage to buy your new house, your lender will order an appraisal to ensure the property is worth the loan.
Close Your New House in California
Closing is the process of finalizing your mortgage and transferring ownership of the house. You'll be ready for closing once you finish with inspections and appraisals and your lender approves your financing. The closing process includes signing the required documents and paying the closing expenses.
On the closing date at the title company, you'll need to read and sign documents like the final loan application, the deed transfer, and disclosures. Before signing, ensure you understand each document. Your agent can help you if you have any questions.
Once you complete the paperwork, you'll need to pay closing expenses. The title company will collect the total amount you owe for different services and pay each party on your behalf. Buyers in California typically pay 3-5% of the purchase price in the closing expenses.
Not What You Expected?
If you find your new home isn't right for you after all and you could use some cash for your next investment, contact SleeveUp Homes. We'll buy your house in its current condition and pay top dollar for it.
We're not wholesalers but local Southern California investors. We do all repair and remodeling projects, and we can make some pretty irresistible offers. Request a no-obligation cash offer and see what we mean.