There's a wealth of sights, events, and just generally fun and interesting things to do in San Bernardino County. This is to be expected, as the County of San Bernardino is the largest county in the country and the 14th most populous one. And it falls within the Inland Empire in California. Does a county need a better pedigree to be considered worth a visit?
If it does, then we'll say that you can find beaches, deserts, forests, and mountains within San Bernardino County. The only things you can't find here are the oceanfront and some of California's more famous wine regions. Yet, even that lack is barely noticeable with all the other fascinating things to do in San Bernardino County.
But, there's no reason to continue talking in generalities. We've made a checklist of 10 things to do in San Bernardino County that should top your to-do list if you visit. And yes, there are many other things worth checking out, but we had to narrow down the list. Otherwise, it would barely fit in a book. In any case, let's explore the County of San Bernardino.
1. The First MacDonald's
What to do in San Bernardino County? Well, let's start off with a bit of Americana. And what's more American than fast food? The first, original MacDonald's can be found in the County of San Bernardino, on Route 66. The fast-food restaurant isn't in operation anymore but has been turned into a museum and a State Historic Site.
It has the largest collection of pre-Ray Krock memorabilia and visitors can come in for free. You can find everything from MacDonald's-related news articles to Happy Meal toys from all over the world. For that matter, the collection keeps growing, as you can bring your own Happy Meal toy and add it to the collection.
2. The National Orange Show Festival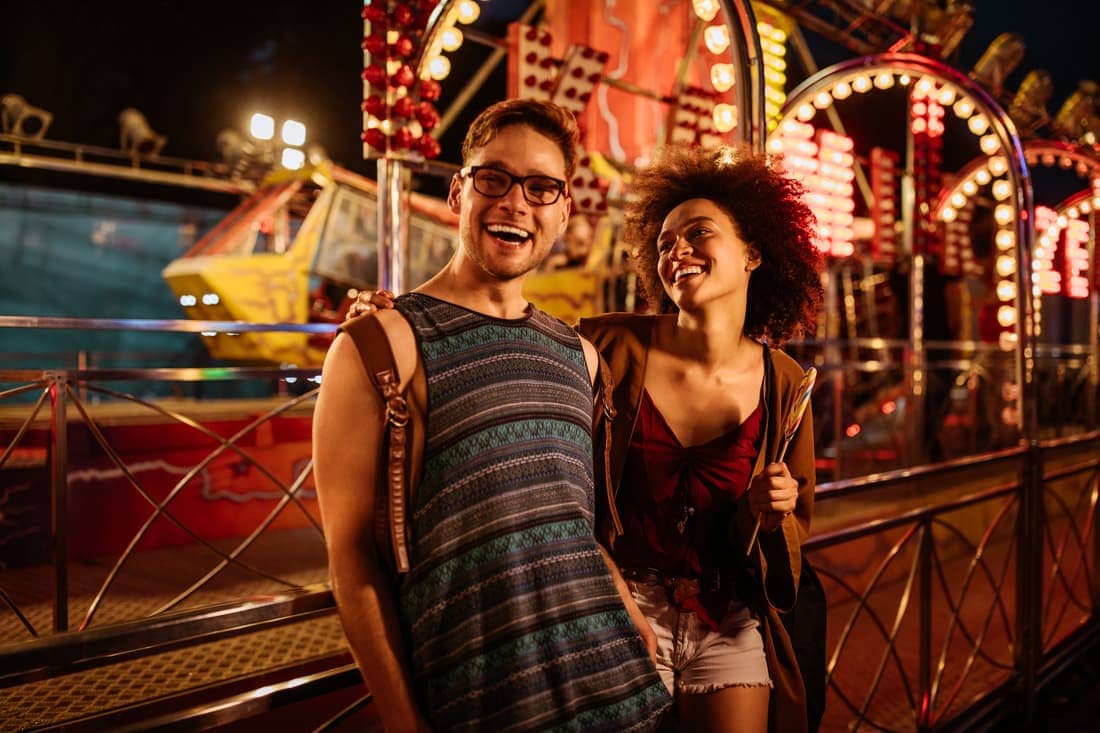 May is one of the best months to put your house on the market, but it's also the time to visit the National Orange Festival in San Bernardino. Founded in 1911 to promote the citrus industry (a big factor in San Bernardino's economy), the festival has since outgrown its initial purpose.
Nowadays, although still honoring the eponymous fruit, the festival is more of a carnival than anything. Rides, booths, games, and everything else you would expect from a carnival can be found here. However, the onset of the pandemic has caused the festival to shut down live events, but it has since gone virtual.
3. San Bernardino History and Railroad Museum
The museum is located in a Santa Fe depot dating back to 1918. The San Bernardino History and Railroad Museum is a must-see for history buffs and train enthusiasts. It provides a deep dive into the transportation and railroad industry in the United States.
Visitors can view a recreated 1910 railroad station, horse-drawn buggies from the 19th century, a fire department wagon from 1890, a fully restored handcar, and much more. In short, this museum tells the fascinating story of the development of the modern County of San Bernardino and the Inland Empire.
4. California Theatre of Performing Arts
Located in downtown San Bernardino, the California Theatre of Performing Arts was opened in 1928. The San Bernardino Symphony has also called it home since 1929. Musicals, Broadway plays, concerts, dance recitals, and theatrical plays take place here. And the theatre is not just a haven for the arts, but a historical sight in its own right.
It still houses the majestic 'Mighty Wurlitzer' pipe organ, which you can hear on special occasions. The California Theatre was also the place where early Hollywood movies were test-screened. If you visit here, you are sitting in the same place where world-famous classics like the Wizard of Oz and King Kong were first screened.
5. San Manuel Stadium
The County of San Bernardino isn't home to a nationally-acclaimed sports team. But what's the next best thing to do in San Bernardino if you are a sports fan? Visit the San Manuel Stadium, home to the Inland Empire 66ers Minor League team. It may be one of the less well-known San Bernardino attractions, but it's worth checking out.
The season lasts from April to September and the stadium can house 5 000 people. Besides the standard fare like hotdogs, popcorn, and beverages, there is a designated area for children with child-friendly attractions. Yet, one of the most impressive sights you can witness here are the firework displays, some of the largest in San Bernardino County, which are held on special occasions.
The San Bernardino National Forest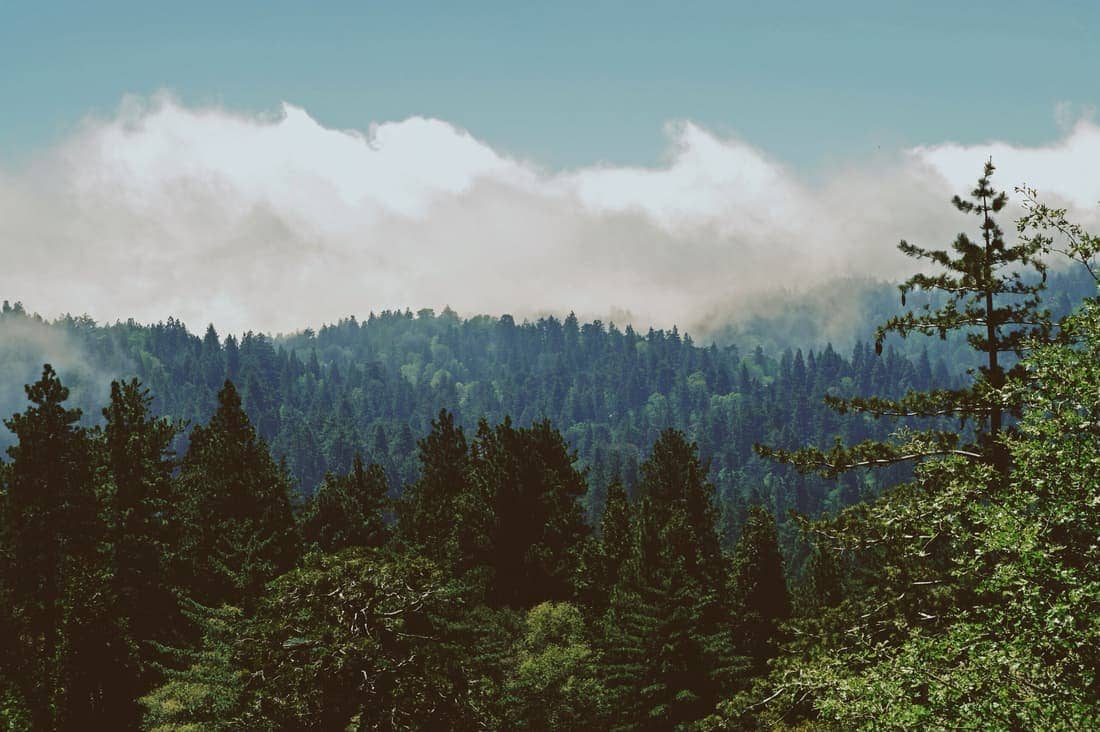 Up until now, we've focused on venues and attractions, but what truly makes the County of San Bernardino stand out is the nature. There are many things to do in San Bernardino if you prefer the outdoors and they are mostly located in the San Bernardino National Forest.
It spans approximately 680 000 acres and covers parts of the San Bernardino Mountains, Santa Rosa Mountains, San Jacinto Mountains, and San Gabriel Mountains. There is a plethora of vistas, hiking trails, camping and picnic grounds, trails for horseback riding, and fishing spots to be found here. We'll cover the most prominent, but we encourage you to explore further.
6. Rim of the World Scenic Byway
You should start by taking a drive along the Rim of the World Scenic Byway. This 110-mile long road will take you along the rim of the San Bernardino Mountains, from Cajon Pass to San Gorgonio Pass. For one thing, the view is truly one of a kind from this vantage point.
For another, while you are driving along this road, you can choose which place you'd like to visit first. It connects all the main attractions and you will be able to see everything from Big Bear Lake to small San Bernardino County towns nestled in the hills. Just make sure to bring chains if you are coming during winter.
7. Big Bear Lake
It will take you about an hour by car to reach Big Bear Lake once you enter the San Bernardino National Forest. Hiking, mountain biking, and fishing are some of the more popular summertime activities. But Big Bear Lake is a year-round retreat. So, if you are into snowboarding and skiing or winter hiking, you should not miss out on visiting Big Bear Lake.
You can find accommodations in small, locally-owned cottages or patron larger hotels, most of which are nestled on the southern side of the Lake. Big Bear Lake is often called the jewel of the San Bernardino Mountains, so you might want to make it your first stop.
Big Bear Discovery Center in San Bernardino County
If you do plan to visit Big Bear Lake, make sure to also visit the Big Bear Discovery Center. It is run by the Mountaintop Rangers of San Bernardino County and you can find any information you need about the National Forest here, including maps about camping places and mountain trails. You will also find the local natural history museum.
8. Deep Creek Hot Springs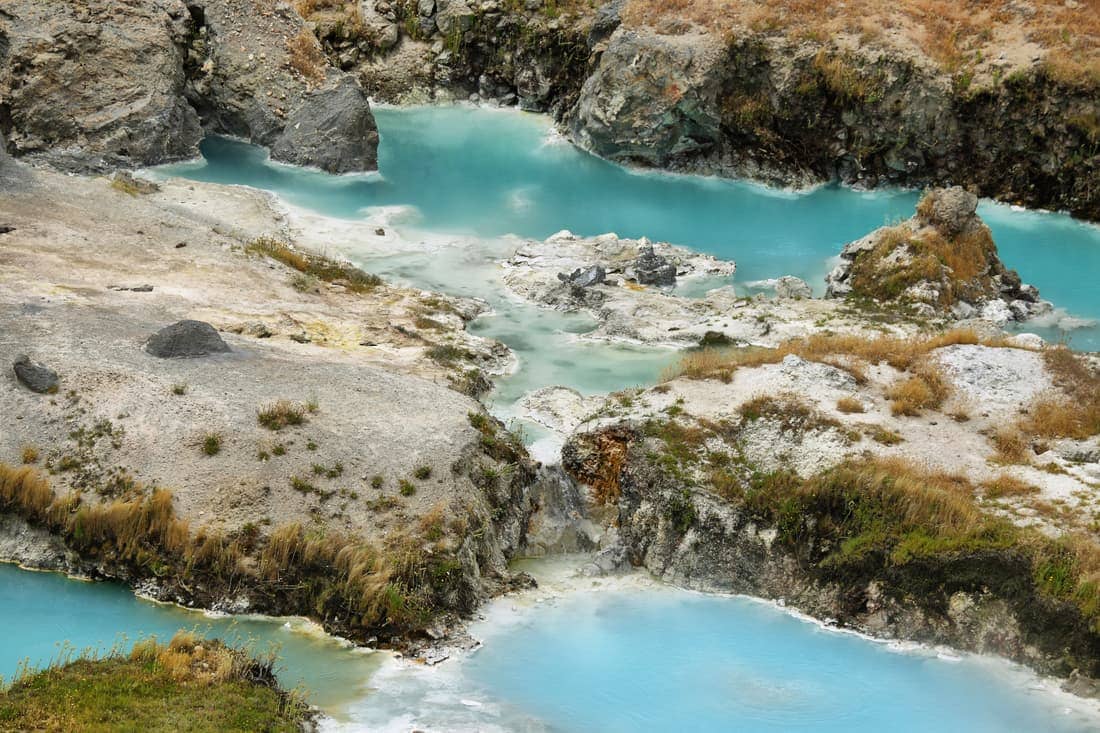 The Deep Creek Hot Spring are naturally-occurring hot springs located in the Mohave Desert section of the National Forest. You can bathe in both hot and cold water. The hot springs can be reached by three hiking trails, the first two being approximately 2 miles long and the third one 6.
The hot springs are closed to the public from sundown to sunrise and the closest town is Hesperia, so you might want to plan an overnight stay there if you plan to visit here. But, we should note that you might want to skip the Deep Creek Hot Springs if you are not comfortable with public nudity, as clothing is optional here.
9. Silverwood Lake
Silverwood Lake is another recreational area within the San Bernardino National Forest, located on the West Fork Mojave River. It was created during the construction of the Cedar Springs Dam in 1971.
If you are starting from the city of San Bernardino, it will take you about an hour by car to reach it. Boating, fishing, water-skiing, and swimming are some of the more popular activities here during the warmer months. You will also find hiking trails and picnic areas near it.
10. Glen Helen Regional Park
We'll finish our list off our list with the Glen Helen Regional Park (which is not within the San Bernardino National Forest). The park has two lakes and a swimming complex, so it's your choice whether you want to go for a bit of fishing or down some waterslides. But probably the most impressive sight here is the Glen Helen Amphitheatre.
It is the largest outdoor amphitheater in the US and can fit 65 000 people. It hosts many concerts and festivals, and the season starts in March and ends in November. Swimming or concerts aren't your thing? Then you can go to the San Helen Raceway for some professional and amateur racing.
Looking For More Things To Do in San Bernardino?
If you want to fully explore it and find more things to do in San Bernardino County, only visiting won't be enough. You'll need to move here to truly enjoy everything this county has to offer. And SleeveUp Homes can help you.
We buy houses all across Southern California and can buy your house for top dollar. If you are looking to sell your old house and relocate to San Bernardino County, contact us to request a no-obligation cash offer. We are direct buyers, so you won't be paying any commissions and we'll take care of the closing costs.