Frauds are not a new concept and, unfortunately, all too common, so you've probably learned how to protect yourself to a certain degree. If someone rings you up to tell you that you've won a prize and that you must pay a small fee to collect it (which is a variation of wire fraud), you'll likely just hang up.
The issue is that scammers rarely use such simple tactics anymore. Their methods have evolved and the numbers back it up, so don't be so sure that you can't be tricked. It happens to the best of us. According to the FBI's latest Internet Crime Report, over 791,000 Americans reported being defrauded in 2020 and the reported losses exceeded $4.1 billion.
That's a sharp 69% increase from 2019. And scams relating to real estate make up a good share of the total number – they caused over 213 million in damages. For this reason, it's extremely important to learn how to avoid real estate scams if you plan on selling or buying a house, and in this article, we'll be tackling a common real estate scam – wire fraud.
The Definition of Wire Fraud
Wire fraud is a federal crime wherein a person uses any form of telecommunication (be it email, phone, text message, social media message, radio, television, etc.) to intentionally deceive another person with the purpose of depriving them of their money or property.
According to the U.S. Department of Justice statute on wire fraud, 18 U.S.C. 1343, these are the 4 essential elements of wire fraud:
that the defendant voluntarily and intentionally devised or participated in a scheme to defraud another out of money;
that the defendant did so with the intent to defraud;
that it was reasonably foreseeable that interstate wire communications would be used;
that interstate wire communications were in fact used.
How Is Wire Fraud in Real Estate Committed?
Wire fraud in real estate most often happens by a scammer posing as your real estate agent and persuading you to transfer funds to a fraudulent account. They use a complex method called phishing that lets them impersonate your realtor by faking their email or phone number.
These fakes are not easy to spot, as the real estate wire fraud scammers won't simply send a non-personalized email or text requesting that you transfer funds. Often, they will have hacked into your agent's inbox beforehand to get your personal information and read the communication you shared.
Then, they will personalize the message they send so that it appears legitimate - it will appear as if you are communicating with someone you trust. The ultimate aim of real estate wire fraud is to get you to transfer money for closing costs into an account the scammer owns.
They may say that there were some changes and that the closing costs are lower than previously stated to incentivize you to pay without double-checking the information. They may simply state they sent you the wrong account number last time or that you should use a new account.
In any case, the money you transfer will go into a fraudulent account and there's a high chance you will never be able to recover it. You will lose thousands of dollars and the closing process will be delayed until you sort it all out.
Let's go through one of the more common scenarios real estate scammers employ.
An Example of Wire Fraud
You're buying a house, have negotiated the terms of your loan, and are now ready to close on the loan. The agreement was that you will pay the closing costs by check at the closing. Suddenly, you get an email from, supposedly, you're agent's email address. It may say something like - URGENT: Changed Closing Terms.
You open the email and 'your agent' informs you that you can no longer pay by check, but must wire the funds to your lender within 24 hours. To incentivize you, they say that you will lose the home to another buyer or the process may be delayed for months if you don't move quickly.
The email includes your name and other personal information, including the correct amount you need to pay for closing, to make it appear legitimate and an account you should transfer the money to. You don't want to lose the house, so you transfer the money. After all, it doesn't change much if you pay by check or transfer the money.
You learn that your agent never sent you that email only after a few days when you talk with them directly and now you've lost thousands of dollars. And this is just one tactic they use. The emails will appear legitimate and convincing, and will rarely be obvious scams. You should stay on your toes at each leg of the home buying process.
What Is the Best Defense Against Real Estate Wire Fraud?
Understand the Closing Process
The first step is knowing how the closing process works. Talk with your agent directly and go over, in detail, how you will close the sale. Specifically ask about escrow, the money that is needed, and how it is to be delivered.
Get the Necessary Contact Information
Acquire multiple contact methods for your real estate agent, lender, and settlement agent. Write down their names, addresses, and make sure you at least get their phone numbers. And avoid talking about the closing process via email, but instead, call them directly.
Any Last-Minute Changes Are a Huge Red Flag
If you get an email stating that there were some last-minute changes, that is a huge red flag that someone is trying to drag you into a wire fraud scheme. Scammers use panic to prevent you from thinking things through. Stay calm and cautious. You have the contact information, so call your agent and your lender to check if everything is legitimate. Even better, visit their offices in person to confirm the changes.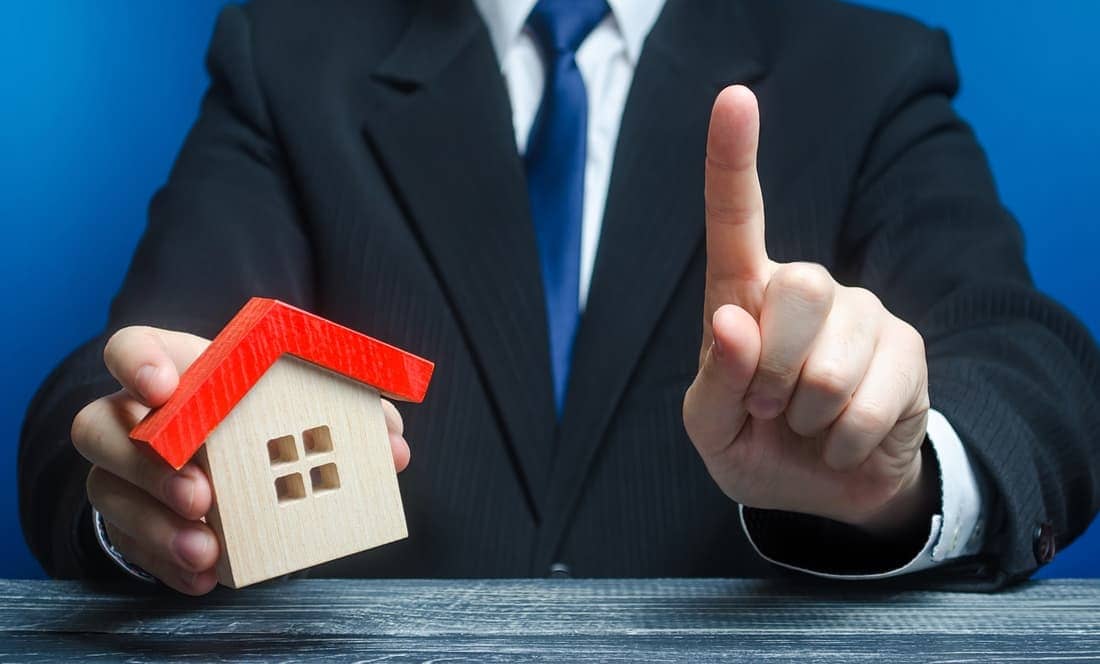 Avoid Disclosing Sensitive Information by Email
Emails are notoriously easy to hack for those with the right skillset. Avoid discussing or disclosing your financial information by email. Insist on in-person meetings or phone conversations (if you can recognize the voice of the person you are speaking to) if any important information is to be discussed.
Who Investigates Wire Fraud?
Wire fraud is usually investigated by the Federal Bureau of Investigation or the Federal Trade Commission. Some states have state laws regarding wire fraud and local state bodies may investigate those cases.
What Are the Criminal Sanctions for Fraud?
A person convicted of wire fraud crimes needs to pay a fine of up to $250,000 and faces imprisonment of up to 20 years. If an organization were to commit wire fraud, it needs to pay a fine of up to $500,000 and imprisonment of up to 20 years. The sanctions increase if the fraud is related to a presidentially declared disaster or committed by a financial institution.
What Can You Do if You Are a Victim of Wire Fraud?
If you suspect that you are a victim of wire fraud in real estate, contact your bank or wire service to recall the transfer. You may be able to get the money back if you act very quickly. You should also file a complaint with the Internet Crime Complaint Center of the FBI.
Avoiding Wire Fraud when You Are Selling a House
Similar scam tactics may be used against you even when you are selling a house. Your best bet from becoming a victim is to sell your house to a buyer that is willing to work with you directly. SleeveUp Homes will buy your house as-is for top dollar and we will be in direct communication with you at each leg of the journey.
We will take care of the closing costs and there will never be any last-minute expenses or changes to our agreement. Request a no-obligation cash offer and we will send someone to take a look at your property in person.