Looking for a place to get away for the weekend but want to discover new parts of Southern California? Look no further than Riverside - a place 60 miles away from LA, bordered by the Santa Ana River. There are many things to do in Riverside, as it has a lot to offer for romantic couples, families, nature and art enthusiasts alike.
Riverside is an eventful city, most famous as the place where the citrus industry was born. It is a radiant place, with young people everywhere, as the University of California brings many students to this city.
From hiking trails to museums - we got you with this list we created for your next weekend away. Get inspired to explore the birthplace of California's second gold rush.
1. Mission Inn Museum and Hotel
Source: Mission Inn
Let's start with Riverside's landmark - the Mission Inn Museum located in the hotel and spa resort with the same name. It is one of the longest-running hotels in the States, opened in 1876 as a boarding house, and expanding since. The key figure for Riverside's development is Frank Miller, who founded the Mission Inn hotel and took care of it until his death in the 1930s.
The Mission Inn Museum is an homage to Miller, who was a collector and an art enthusiast, which prompted him to travel around the globe and bring valuable items to Riverside. The museum also follows Inn's impact on the community throughout the years, and the Mission-Revival movement in Riverside.
Visiting Mission Inn is of the first things to do in Riverside when you arrive because it will tell you a story of the city which you can later explore on your own. If you make advance reservations, you might even get to stay in the Mission Inn Hotel, a place that many former US Presidents picked as their place of comfort during business travels.
2. Box Springs Mountain Reserve Park
More than 3400 acres of land over Riverside is part of the Box Springs Mountain Reserve Park. Hiking enthusiasts deem this place as one of the best things to do in Riverside, and we know why. Even the recent wildfires could not take away the beauty and rugged charm of this Box Springs Mountain.
The wildflower-viewing season is when this place is in its prime time, but don't avoid it during other times of the year, as the views of Riverside and Moreno Valley are impeccable. There are designated picnic sites, free parking, and other amenities for visitors.
3. Fairmount Park
Visiting Fairmount Park is the best thing to do in Riverside if you are on a budget, as the entrance is free year-round. This city park offers many activities to its visitors, on top of being a green oasis for people looking for shade.
There is a beautiful Lake Evans in the middle of the park, you can rent a boat, pedal boat, or just enjoy fishing. Note that the fish from Lake Evans is not eatable, so fishing is just for sports!
This public park has everything a family vacation needs: golf and miniature golf courses, tennis courts, lawn bowling, and many more outdoor activities.
This place tells the story of a 150-years-old park with strong influences from the Mission style, as seen on that bandshell in the middle, constructed by an architect Benton in 1920.
4. Castle Park
Some people would say that Castle Park is the best amusement park in this area, and enjoying it would be one of the best things to do in Riverside if you have kids.
There are outdoor pools with slides, fun rides, and you can visit the Duke's Marry Village. A special waterpark area is opened during summer and it's called Buccaneer Cove, with a plethora of interactive water elements.
If you want to stay dry and like spooky stuff, the most fun thing to do in Riverside has to be the Ghost Blasters part of the Castle Park - the Scooby-Doo-themed dark rides await you there.
5. Heritage House
Heritage House is a historic museum built as a residence for Catharine Bettner in the 1890s. Catharine was a widow of a renowned businessman who was one of the first people in the citrus industry.
This Queen Ann Victorian-style building now serves to tell a story of Riverside's history during the turn-of-a-century period. This Magnolia Street gem represents not only RIverside's heritage but of whole Southern California.
There are many things to do in Riverside, but Heritage house is probably the most eclectic place to visit, where you can learn about California's second gold rush - the booming of the citrus industry.
6. Metropolitan Museum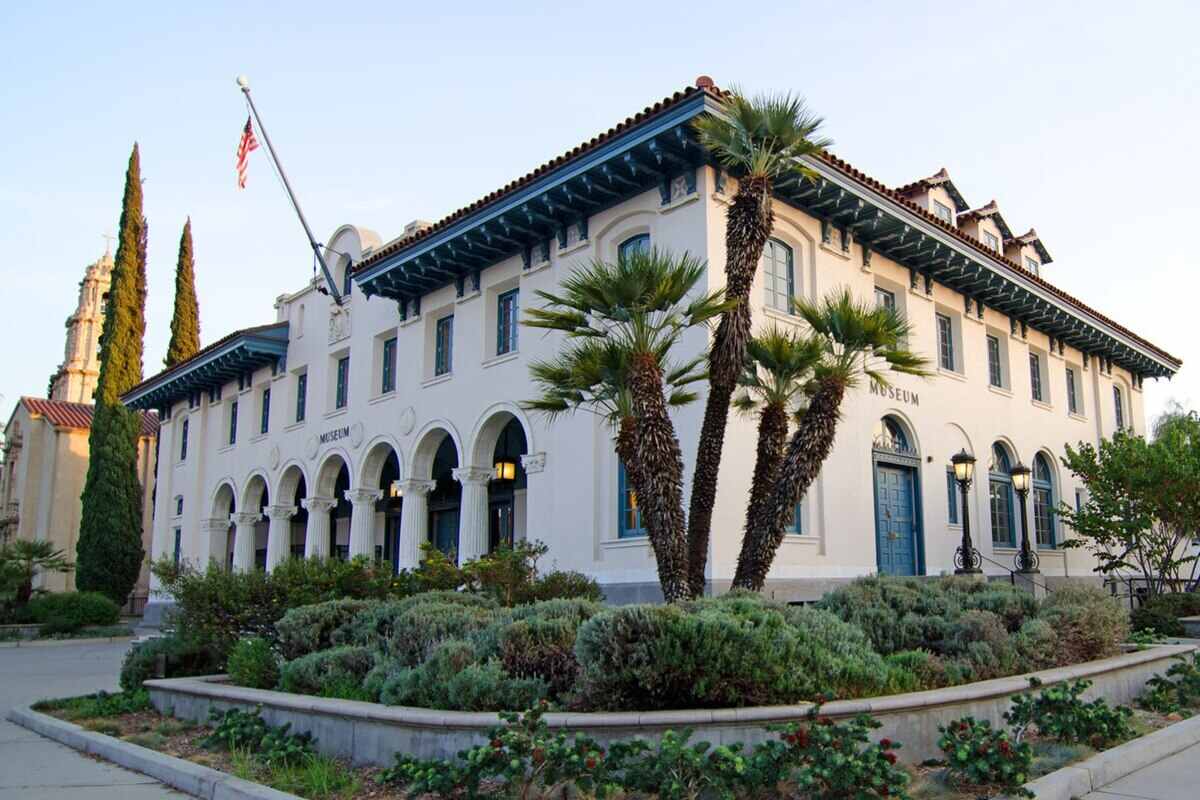 Source: Riverside Metropolitan Museum
Downtown Riverside is packed with museums of art and history, but we must not forget to name one of the most popular of all - the Riverside Metropolitan Museum. Down the street from Mission Inn Hotel, this museum houses more than 100,000 items displayed in permanent and temporary exhibitions.
If you are someone who enjoys learning about American war history, visiting the Metropolitan Museum will be the best thing to do in Riverside. Hundreds of items from the Civil War, WWI, and WWII are showcased in the permanent collection called "Force of Arms: Riverside's Participation in American Wars".
Moreover, there are natural history artifacts on display, for those who want to learn more about Riverside's flora and fauna evolution. Riverside Metropolitan Museum is truly a place to get lost track of time, learn, and enjoy.
7. Riverside Ballet
Riverside is a proud place of ballet art. There are a few things to do in Riverside for ballet lovers, one is more traditional and the other is a mix of ballet and indigenous and Southamerican dances.
You can visit Riverside Ballet shows in the Riverside Fox Center, the heartbeat of this city's music art scene. A local dance group Ballet Folclorico de Riverside is also an active ballet dance group, and you can catch them on your next trip if you are lucky!
8. Citrus State Historic Park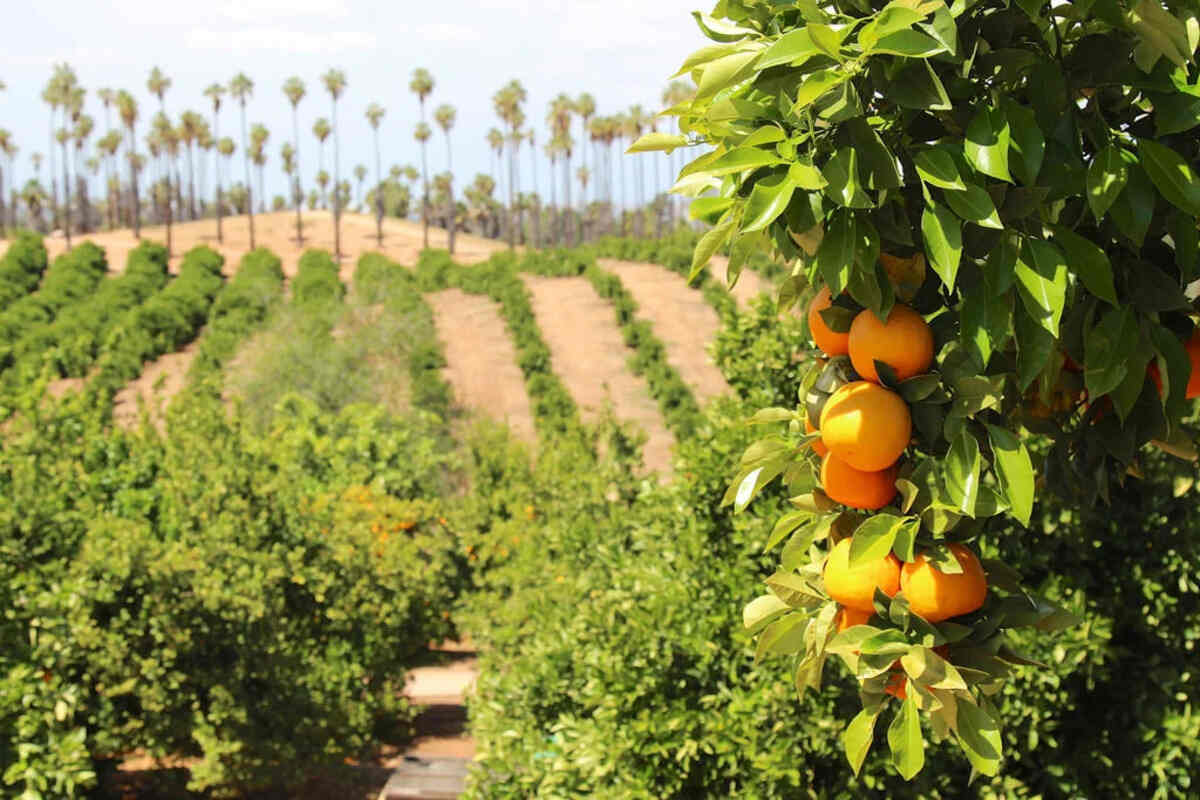 Source: California Citrus State Historic Park
California Citrus State Historic Park is an homage to two orange trees planted by Eliza Tibbets in 1873, that created the successful development of the citrus industry. This changed the course of the history of Southern California, and Citrus State Park shows just that.
Citrus's open-air museum has numerous trails and activities for visitors of all ages. Plus, fresh and pristine-quality fruits are still available for purchase and grown right there in the park. There are many organized workshops, especially for children - so this might be the best thing to do in Riverside for an outdoor-oriented family.
9. Drive-In Theatre
There is nothing like an old-school date, so the most romantic thing to do in Riverside with a partner is to go visit the drive-in theatre. There are two, but we recommend going to the one on Opal Street, as it is a landmark and you will have a more vintage experience.
10. Mount Rubidoux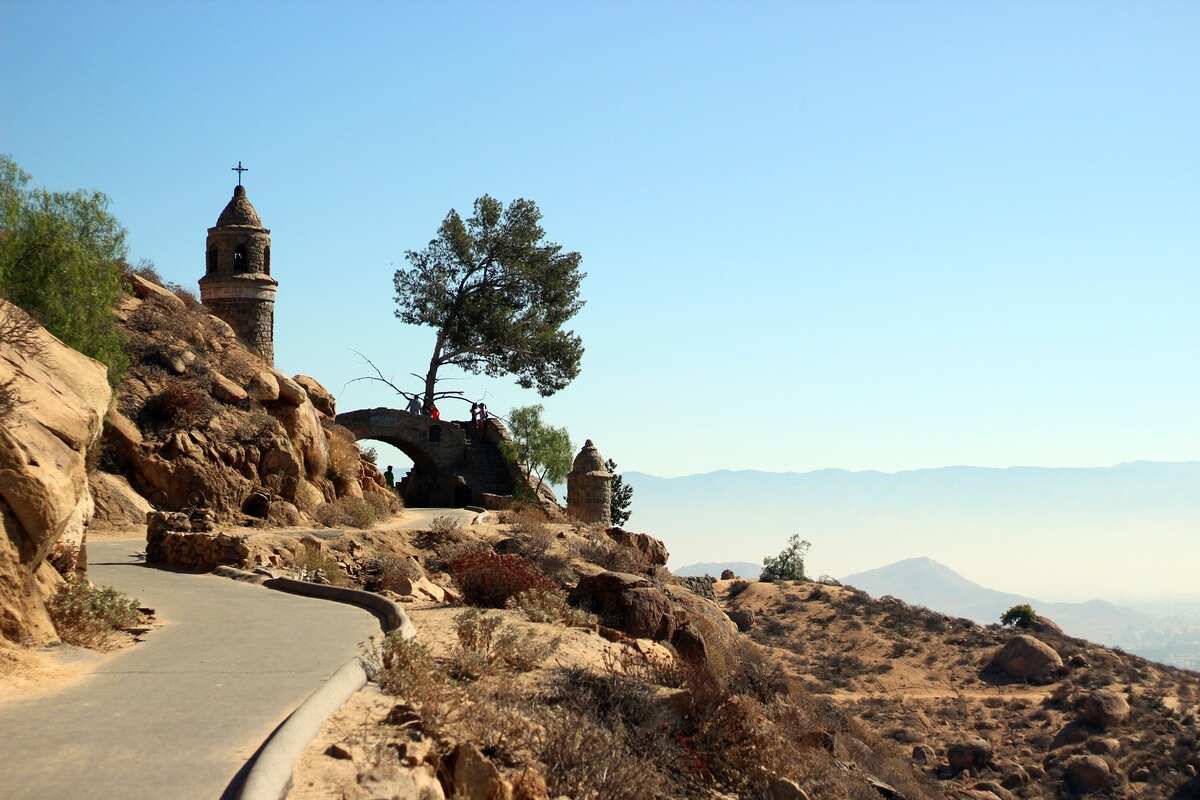 Mount Rubidoux Park awaits you west of Downtown Riverside, where you can hike along the Mount Rubidoux Trail. However, hiking is not what this remarkable place is famous for - it is its important role in Riverside's history.
A white cross stands in the name of Father Junipero Sierra at the place where the first non-denominational outdoor Easter service took place in 1909. Mount Rubidoux Park is a state park, so this caused controversy, which prompted the city to sell the cross and the land around it to Totally Mt. Rubidoux, a civil group that gathered local people and organizations.
You Might Like It so Much, You Would Want to Move…
Don't rule out that you will fall in love with this city's charm so much, that you might want to move. And why not? LA and San Bernardino are just 50 miles away in both directions, the ocean is near, but far enough - you don't have to experience those summer crowds… Should we continue?
If you do decide to sell your house and move to Riverside, that could also be because the real estate market is much more affordable than in other SoCal counties.
Contact SleeveUp Homes, we will make it easy for you by buying your current home for top dollar, as-is. No need to worry about curb appeal or fresh paint on the walls - we got you. Contact us today and get your offer!