Ventura is a stunning coastal city on the shores of the North Pacific Ocean. And there's no better place than Ventura if you want to escape from all your worries and stress.
There is a myriad of fun things to do in Ventura, like exploring enchanting gardens, visiting a beautiful beach, spending time at a breathtaking park, touring a local museum, sipping wine at a vineyard, and much more!
We want to help you find all the best spots in Ventura County to enjoy alone or with your lover, friends, or family. So, we compiled a list of the best things to do in Ventura. Check it out and have the time of your life!
Ventura Botanical Gardens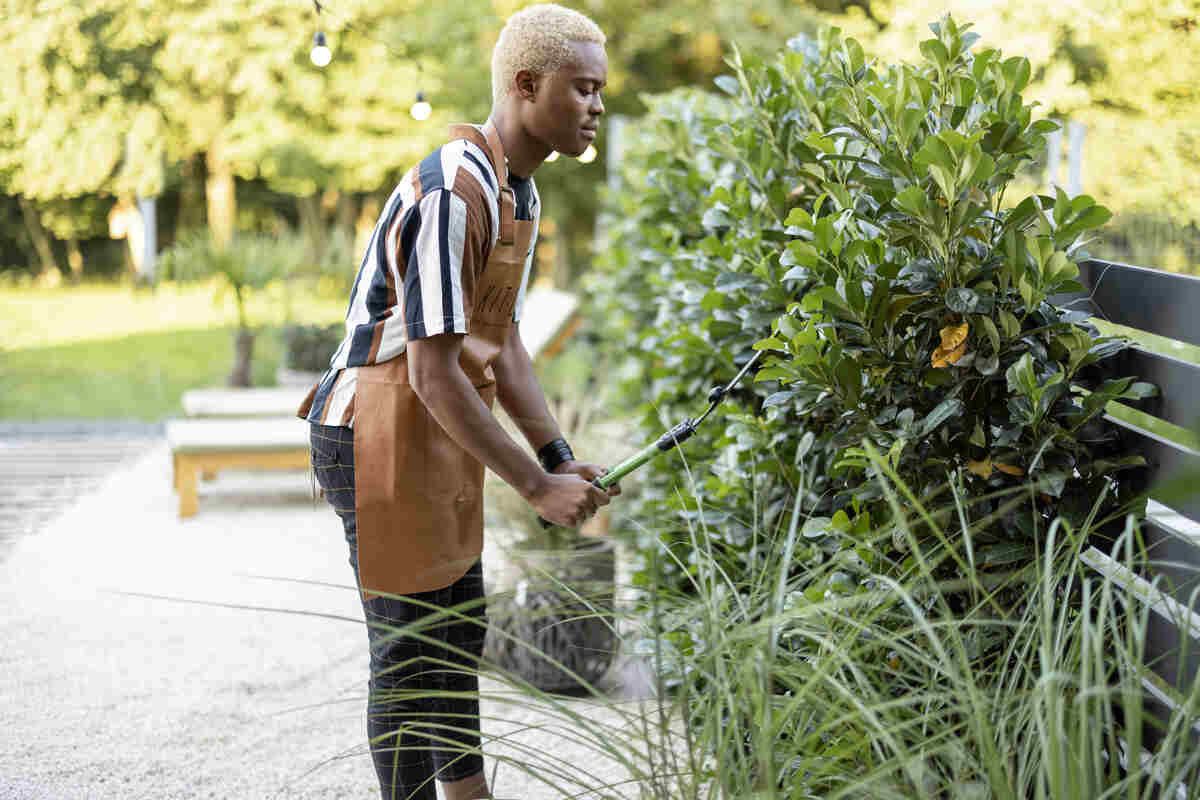 Ventura Botanical Gardens sit right behind the Ventura City Hall and encompass an entire canyon of natural magnificence. It's a perfect space for afternoons spent photographing the flora or a casual walk.
In 2017, the ravaging Thomas Fire destroyed this space, which spanned over 105 acres. However, this city-owned institution has bounced back from the fire and grown once again into its beauty like its many native plants.
There's a lot to explore at Ventura Botanical Gardens, including an enchanting hiking trail that leads to a scenic summit looking onto the ocean. They also cross into Grant Park, where the historic Serra Cross watches the ocean.
Ventura Pier and Promenade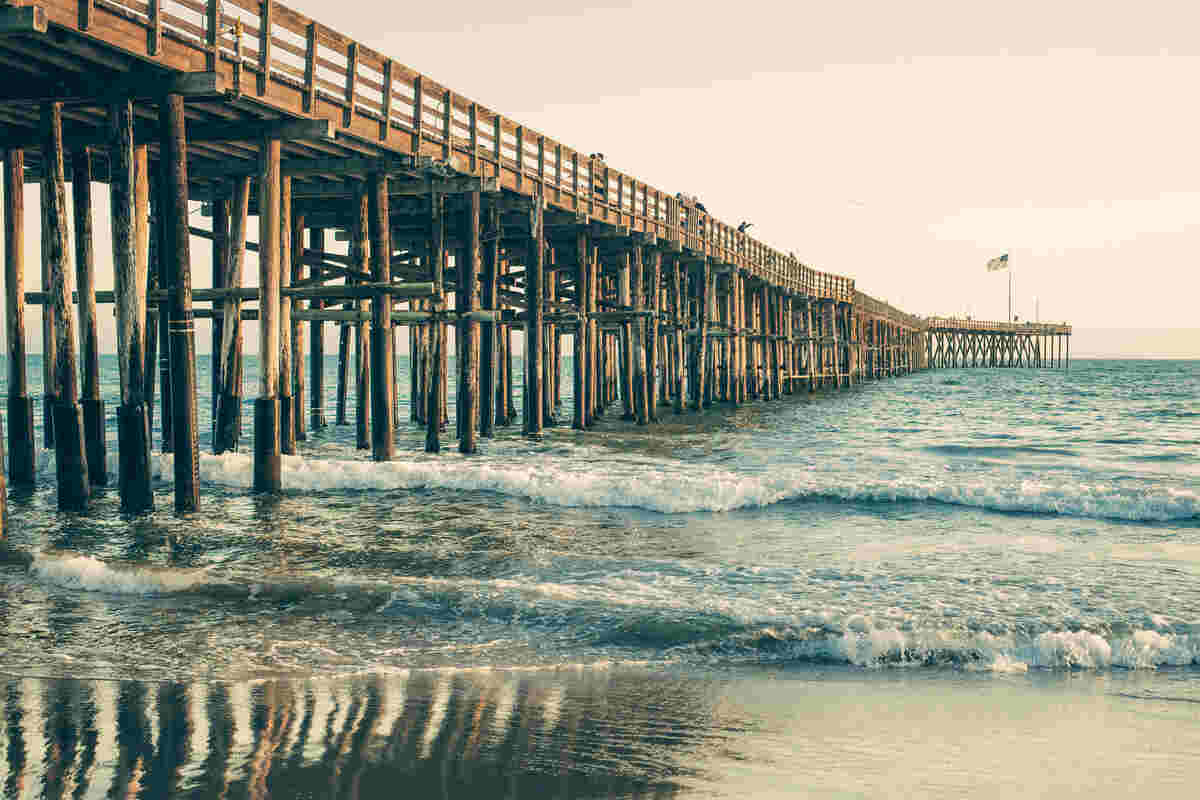 The Ventura Pier and Promenade is an oceanfront attraction and one of the most popular places to visit in Ventura County. The Ventura Pier was constructed in 1872, making it one of the oldest in California. It features breathtaking views, a plethora of eateries, a gift shop, and much more.
It's no surprise why many choose it for their vacation with family or friends. You can do that too! Enjoy the majestic oceanfront views and refreshing sea breeze while relishing various seafood dishes, going for a walk along the pier, shopping for souvenirs, taking photos, visiting a nearby beach, etc. Just don't forget your sunscreen.
Mission San Buenaventura
Franciscan priest Junipero Serra founded Mission Basilica San Buenaventura in 1782, intending to convert the native Chumash people to the Spanish way of life and Catholicism.
Burned to the ground, rebuilt in 1809, threatened by pirates, and shaken by several earthquakes, the mission has a rich and stormy past. The Mission Church is glorious and open to both Catholics and non-Catholics. It boasts an 1809 altar and reredos built in Mexico and many other noteworthy art pieces.
One of the best things to do in Ventura is to visit the Mission Museum, which holds many impressive religious artifacts that portray the lives of people who lived in and around the mission. Moreover, its gardens are a delightful place for quiet contemplation.
San Buenaventura State Beach
San Buenaventura State Beach spans the distance between the Ventura Pier and Marina Park, stretching for two miles along the Ventura city coastline. This area offers the ultimate beach experience, with sunbathing, surfing, swimming, and exploring the dunes being some of the favorite things to do for many visitors.
Shade trees and picnic tables define a large grassy picnic area near the park entrance gate, while certified lifeguards patrol the surf and sand. The pier is also a delightful attraction, stretching over 1,600 feet into the ocean and delivering one of the most magnificent views of the Channel Islands.
The Omar Rains Trails spans the entire beach and connects with other attractions of Ventura. North of the Ventura Pier, the bicycle trail widens into a promenade near the Surfers Point at Seaside Park, where you can feel free to catch some waves. Farther north, the Coastal Trail carries cyclists as far as Emma Woods State Beach.
Considering all the natural beauty around, it's no surprise why these are some of the best things to do in Ventura.
Serra Cross Park
The Serra Cross Park is an iconic landmark and one of the most popular places to visit in Ventura County. It's a charming attraction. That's why many couples choose it for their weddings.
Serra Cross Park features some of the most breathtaking views this city has to offer, towering eucalyptus trees, benches, and more. It's no wonder why one of the best things to do in Ventura for couples is going on a date at this beautiful park.
Feel free to take as many photos as you want, sit by a bench, and watch the spectacular sunset views.
Museum of Ventura County
When Dr. Cephas Bard came to Ventura after the Civil War and started accepting Spanish, Chumash, and Mexican historical objects instead of cash for his services, he didn't know his collection would become the heart of today's Museum of Ventura County.
In 1913, he opened his collection to the public as the Pioneer Museum. The museum moved to the new building near Mission San Buenaventura. And today, the museum strives to interpret, preserve, and celebrate Ventura County's culture, art, and history through collections, exhibitions, research, programs, events, library, and a myriad of publications. In 2011, the Agricultural Museum was added.
Visiting the Museum of Ventura County is one of the best things to do in Ventura if you're a history lover. The most significant collection is the Fine Arts and Historical Artifacts, with more than 30,000 artworks and historical objects, including pieces of Omar D'Leon, John Nava, Jessie Arms Botke, Horace Bristol, and Beatrice Wood.
It also includes over 200 historical figures by George Stuart, the Ojai historian and artist. There's also a collection of artifacts of Ventura's early inhabitants.
Ventura Harbor Village
Ventura Harbor Village boasts seaside attractions and avenues to relish the ocean. You'll find a plethora of ocean-inspired retail shops and things to do, including beach volleyball courts, boat rentals, and whale watching. Here, you can enjoy a variety of fresh seafood - from fried lunch baskets to exclusive dinner entrees.
Harbor Village is the departure point for Channel Islands National Park. Visitors usually catch a ferry from Island Packers to get to the Channel Islands.
You can also just walk around the Harbor Village and enjoy the coastal atmosphere, including the many boats moored in the harbor. Moreover, Ventura Harbor Village is pet-friendly, which is best illustrated during the annual pet costume contest every October.
Marina Park
Marina Park is an oceanfront paradise encompassing around 15 acres. It includes various family-friendly amenities, making it a top choice for both locals and tourists seeking fun.
Some of the amenities you can find at Marina Park are a small beach, a dock, a playground for kids, and a sandy volleyball court.
That said, one of the most entertaining things to do in Ventura County is to have fun with your companions at Marina Park while enjoying activities like learning how to sail, playing beach volleyball, picnicking, paddleboarding, fishing, kayaking, and so much more!
Surfers Point Beach
Surfers Point Beach is located at the mouth of Ventura River, next to Seaside Park. The river flows behind the beach, creating a lagoon that is a habitat for various species of birds.
The beach point faces south, making the waves curl around it, rolling inconsistently. And surfers can ride these waves as far as the Ventura City Pier.
Windsurfers and kiteboarders start their show as soon as the wind picks up at the west of the point. Emma Wood State beach also sits at the west of the point. Meanwhile, the Seaside Park and the Promenade are to the east, and this path brings you straight to the pier.
Heading to the Surfers Point Beach is also one of the best things to do in Ventura, as the beach has several picnic tables, benches, showers, and restrooms. However, it may not be the best place to swim due to the unpredictable waves.
Downtown Ventura: Main Street
Downtown Ventura is a busy place with many local dining and shopping opportunities, located a few blocks from the ocean on the other side of the 101. Main Street is running through the heart of the community, with storefronts stretching for more than five blocks.
The city recently shut down much of Main Street to vehicle traffic, allowing a pedestrian-friendly promenade to conquer the street and restaurants to expand their patio seatings.
Lake Casitas Recreation Area
The Lake Casitas Recreation Area is one of the most popular tourist hotspots offering a variety of recreational activities. When looking for the best thing to do in Ventura with your travel companions, consider visiting the Lake Casitas Recreation Area.
It's the perfect destination to go on a retreat in nature while taking advantage of its amenities, including campgrounds, picnic areas, a waterpark, and attentive staff, and enjoying numerous fun activities.
For example, you can enjoy boating, kayaking, canoeing, having fun at a water park, pitching a tent, and having a lakefront picnic, to name a few.
Emma Wood State Beach
Emma Wood State Beach Park, located about two miles west of Ventura, is popular among fishermen who go there for corbina, bass, cabezon, and perch, but you can also go there to swim and surf.
This area has such a rich population because the Ventura River forms the Ventura River Estuary at the southeast end of the park, creating a feeding ground for many fish species and excellent habitat for other wildlife, including great blue herons, raccoons, and various songbirds.
You can also see dolphins swimming offshore. Exploring this park is interesting even if you don't enjoy fishing. There are ruins of a coastal artillery site from WWII if you're into history. Or you can just enjoy a stunning view of the Channel Islands.
Channel Islands National Park
Channel Islands National Park contains five wild islands off the coast of Central California and the miles of the surrounding ocean. Visiting Channel Islands National Park is different than visiting other national parks in California because different logistics apply to a day or weekend trip due to their island status.
From Ventura, the most common and picturesque approach includes catching an Island Packers ferry from Ventura Harbor Village. The most frequent ferry rides visit Anacapa Island and Santa Cruz Island, where you can enjoy entertaining activities like camping, hiking, and photography. Inspiration Point on Anacapa Island is one of the most fascinating views in the park, so make sure to experience it.
Santa Barbara Islands, San Miguel, and Santa Rosa receive fewer ferry rides but offer a wilder experience. There are no services on these five islands, so ensure you pack some food, water, and garbage bags.
Other ways to experience the Channel Islands include snorkeling and diving through kelp forests, kayaking through sea caves, and observing wildlife, including whales, dolphins, and sea lions.
Falling in Love with Ventura
Now that you know all the fun things to do in Ventura and the beautiful places to visit, you can plan your next adventure. There's a possibility you'll fall in love with this place and want to move there permanently.
In that case, don't hesitate to sell your previous house to SleeveUp Homes. We'll buy it for top dollar, and you won't even have to repair it - we'll buy it as it is. So, feel free to contact us and request a cash offer. We'll be happy to hear from you. And if you don't like our offer, we'll just go separate ways, fuss-free!