The Bay Area, leading with San Francisco, has the highest average rent in the country. However, this place has the slowest return to pre-pandemic prices. There are several reasons that this area has a sluggish recovery and a high homeless population.
First, San Francisco saw one of the highest exodus in 2020. Second, the rents were skyrocketing in 2019, it's hard to naturally bring them back all of the sudden. Third, there are many vacant apartments available for rent, so renters have options. And fourth, there are rent control laws that limit the raised rent for some landlords.
Still, with all these factors and the fact that the rent in San Francisco has the slowest rate of post-pandemic growth - it still has the highest rate in America.
Comparing the Pre- and Post-Pandemic Rents in SF
Real estate professionals described the San Francisco housing market in 2019 as "the market that has gone off the rails". The median rent was more than $1,700, and the median rent for a one-bedroom apartment was $3,700. To be able to afford a house in 2019 San Francisco, you needed to earn more than $170,000 - the average annual salary was a little under $90,000.
And then the pandemic struck. Going to the office became a thing of the past, many people lost their jobs, and San Francisco lost around 6% of its population. The outburst of the pandemic caused vacancies to climb above 10% and the rents to fall around 26% from March 2020.
One-bedroom apartment average rent rose by 7.6% since last year - but is now still much lower than it was in 2019 - at around $2,300 in June 2022. The increase rate is much lower than in the state - 13.6%, and in the whole country - 14.2%.
Today's rents near the Financial District are averaging at $6,000 dollars, but these numbers were more than $8,000 three years ago. There are reasons that the prices are not going up more steeply, even though people are coming back to normal.
Limitations for Rent Increases in San Francisco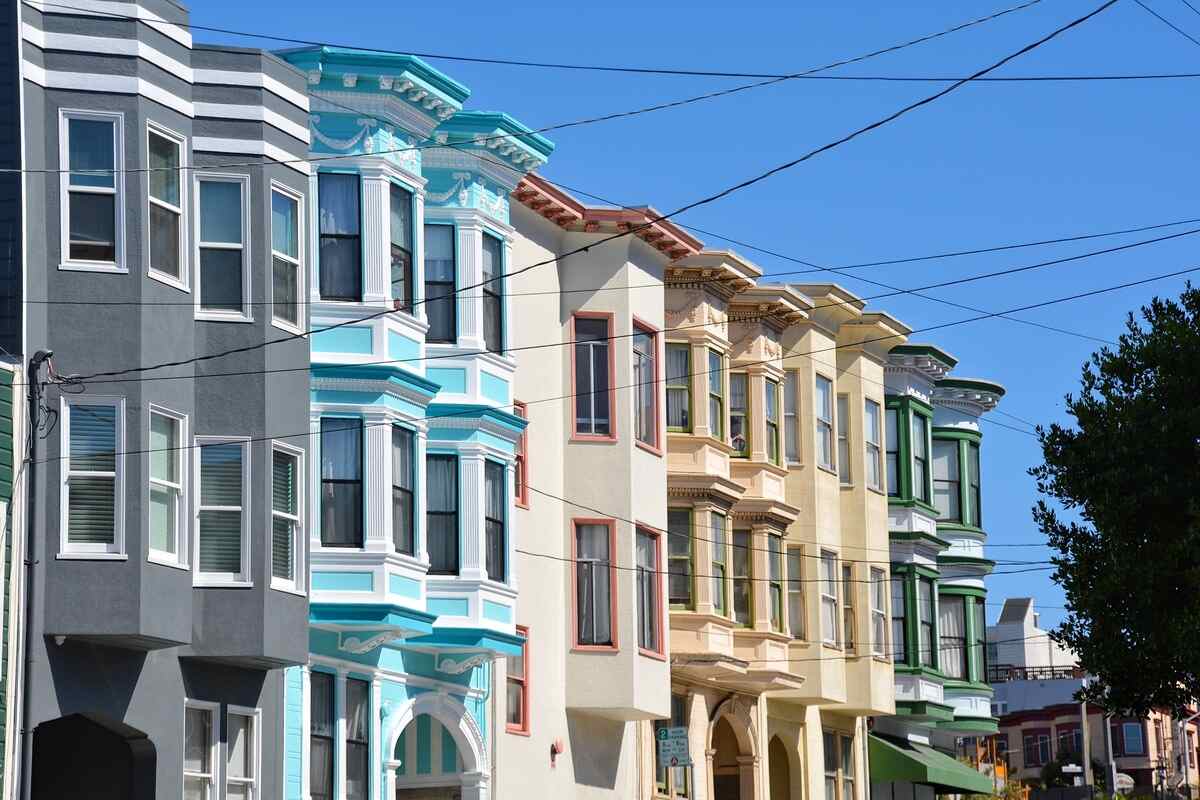 San Francisco is a gorgeous city with fields, greenery, and hills with a view of the bay. What gives this city its beauty - the Bay - is what creates a structural problem for housing. San Francisco cannot spread anywhere but up the sky.
Another structural conundrum lies in the historicity of this place - around half of all housing units in SF were built before 1940. This creates a problem for landlords in those places, as there are city and state rent-control laws that prevent them from significant rent increases in historical buildings, finished before 1979.
Tenants' rights attorney Daniel Wayne says that there are other, larger factors as to why there is a slow rent increase in this city. In his opinion, it is the possibility of working from home that stops people from paying thousands of dollars in rent.
This, together with the city's bad reputation, with crime only rising as homelessness rises, creates an unpleasant environment for tenants. Many tenants just want to save up for a down payment and with rents as high as San Fransisco ones it's practically impossible.