Companies that run their business around the construction of private houses are increasingly building rentals for single families. Last year was a record year in the construction of build-to-rent houses since the start of the century. The increased demand on the housing market has affected the demand for rental houses and rental growth.
Owning a single-family rental has been a popular investment for smaller investors for a long time now, mostly because of the reliable returns and value appreciation. But ever since the booming of the housing market, the home building business has recognized the demand for single-family rentals.
There are a few reasons why the rental business is so lucrative right now, and the first one is the pricing on the housing market. People are leaving smaller apartments due to telecommuting and requiring more space. With demand on a record high and a tight supply, house prices have gone up around 30%. Lower-earning workers and their families are left with refused offers and rental homes.
Another reason why rentals are popular at the moment is the generation of potential home buyers. Millennials are entering their ''home-buying years'' and are not as enthusiastic and ready to settle down, as baby boomers or gen Xers were in their years. The coronavirus crisis and millennials' mentality of flexibility is what makes rentals a choice for a lot of young adults.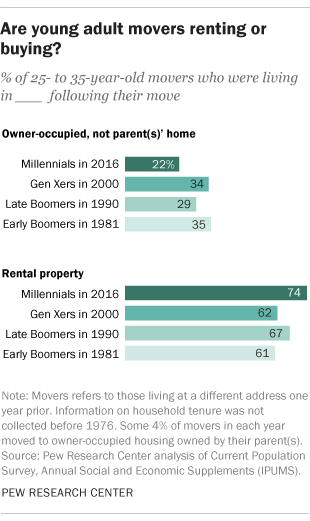 Since the beginning of the pandemic, people have been moving from big coastal cities and the rental growth decline shows just that. The sharpest drop can be seen in San Francisco, New York, and Boston. Rental demand was declining in urban areas generally, throughout the States. However, the demand heated up in the suburbs, where single-family rentals are usually located.
Homebuilding companies acknowledged that demand, and have been creating supply throughout 2021. The data show that housing construction in late 2020 and early 2021 has approached levels compatible with expected demand. From an investor's perspective, build-to-rent homes for single-family households are a reliable investment, with less property and tenant management than any other rental.
The single-family rental market has become a lure even for some of the biggest homebuilding companies in the states. As stated by Associated Press, firms such as PulteGroup, D.R. Horton, and Lennar are taking over communities already packed with tenants. Rental operations in these companies are generating hundreds of millions in revenue and they are not planning to stop investing.
The strengthening job market is expected to hold climbing rent growth, after the economic shutdown. According to some estimates, rents for single-family homes jumped 10.2% from 2020 to last year. Build-to-rent is a consistent return not only in this economic climate, but experts predict that renters may want to stay in suburban and exurban markets if working from home becomes a standard in business.
Although convenient for landlords, the constant growth in rent is creating even bigger problems for those less fortunate in a pandemic economy. Events of the housing market reinforced societal disparities in the States and many families are being evicted.
That is why experts recommend that policymakers must work towards reducing the barriers, such as bureaucracy, that are prolonging house building processes. That way homebuilders can begin to meet the demand for modestly priced homes.